Healthy weight but bad hips
---
So somewhere on here i read that dehydration can cause the hips to stick out and the spot above the eyes to sink in. Well my boy has both and always has.Im getting tired of looking at his boney hip and people telling me hes underweight. Will a electrolyte help? What can i do!!!
I bought him a couple supplements to hopefully help. Smartlyte and smartgain 4.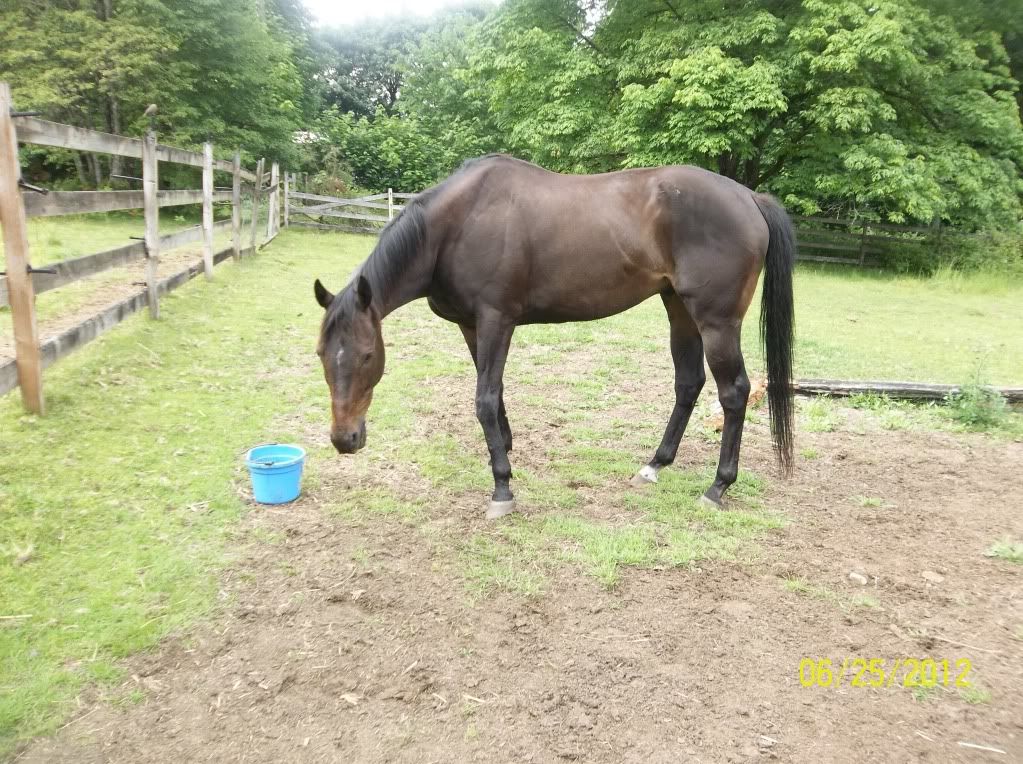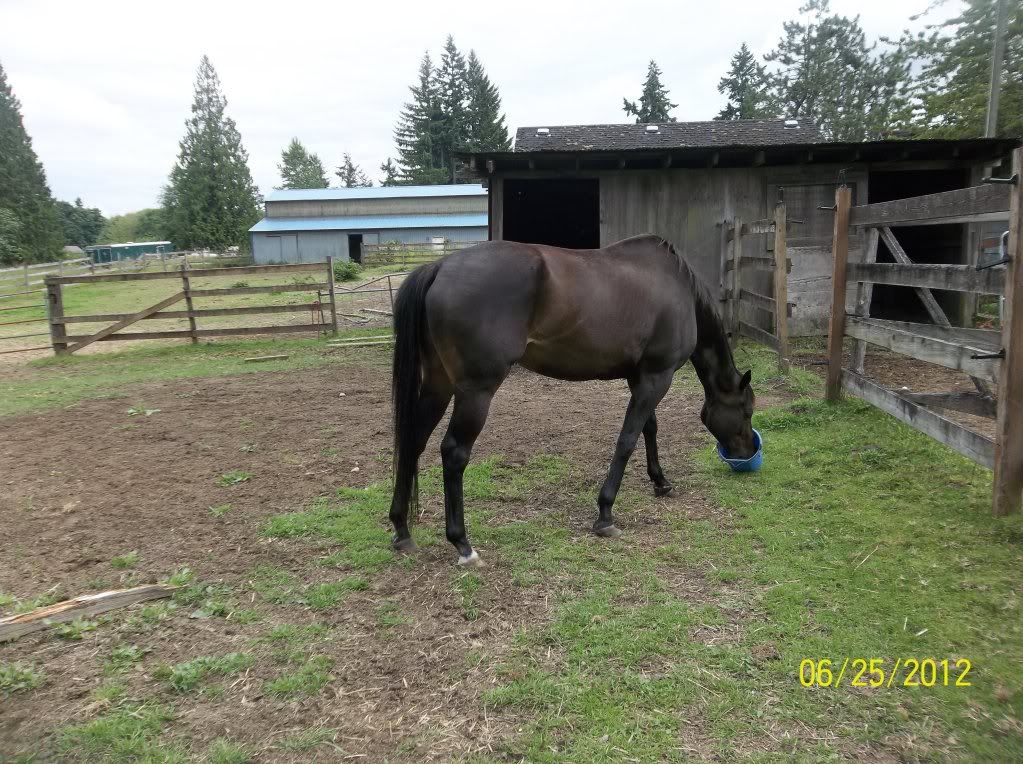 The reason people are telling you he is underweight, is because he is underweight. Not like "call animal control" underweight, but could still use a few extra pounds.
---
Flirt-Hugo-Phoenix-Romance-Fanta-Nippa-Shiloh

Trojan 09.11.02 - 26.10.10 // Kody 01.09.89-25.06.12 // Rex 05.11.95-21.12.12

how much more do you think he needs? He was about 300 lbs underweight. I was so happy that you could no longer feel his ribs that i didnt notice or even think twice that there was lack of fat on the hips. I thought it had to do with lack of muscle or dehydration as someone else had refered to.
TbLover, my horse puts on weight at the front end before the back end. By the time the back end looks normal, the neck is all thick and pudgy. When he's in full (light) work with plenty of engagement of the hindquarters he muscles up behind and loses the fat in front, and ends up looking balanced. People distribute fat differently (some have fatter hips, some belly, or some thigh) - anyone know if there's evidence that horses do the same? But I agree with others, he needs a few more kgs.

Have you tried adding a bit of sunflower oil to his hard feed? Or introducing rice bran into his diet? These both did wonders for my boy, and seemed to distribute a bit better, and the sunflower oil also makes the coat really nice.
We have tried rice bran (powder form) and he will not eat it. I can not find the pellet form in my area. I have been doing some research on sunflower oil for one of my other underweight rescues and think i may go with it and try it on both of them.
Did you wet it before you fed it? It should be damp (and fed immediately) - you can also try mixing in molasses, this worked for my friend's mare who wouldn't touch the stuff at first.
TBLover, add 2 cups a day of Black Oil Sunflower Seeds to your horse. Walka has always been a hard keeper, and I have tried everything you can imagine. I was urged to feed BOSS, 2 cups a day (not per feeding) and he has bloomed! No hips showing on him! They are very inexpensive and full of nutrients. Good luck.
---
Be the kind of woman that when your feet hit the floor each morning the devil says, "Oh crap, she's up!".

Yep, seeds just as good. Rather tasty too, if you roast them
(human grade ones, obviously). Sunflower oil/seeds are like magic food for horses...
do i buy these at the feed store or a grocery store. Sounds like something i would eat lol
i think i tried it mosit after he wouldnt eat it the first time. I never tried molasses