Quote:
Originally Posted by
equinesnfelines
View Post
"Also thus is first time posting.."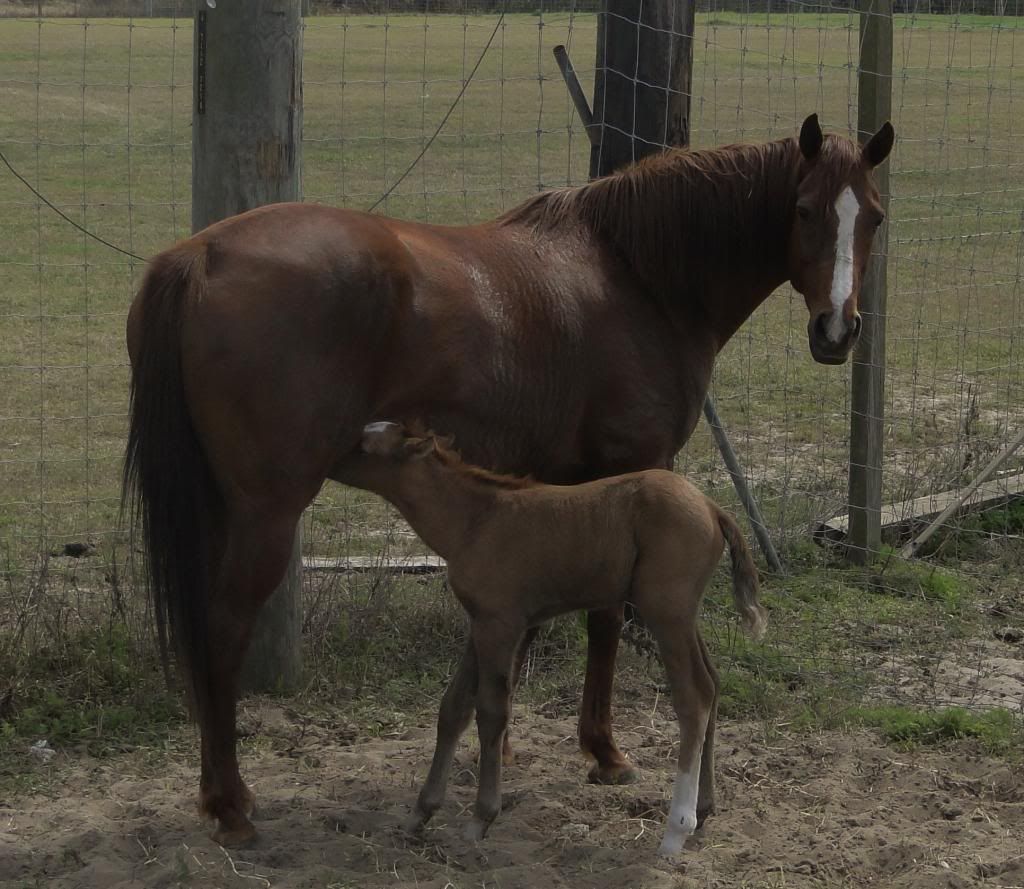 horselovingguy---- wow!!! look at the resemblance in these horses! both named amy?!? both 13-14 yrs of age?
Hey go kick rocks
Posted via Mobile Device
Just looks like she needs muscle to me, though I personally would change the feed she's on.
---
Sully ~Sullivan's Fly Supply~ [17.1 TB] RIP 2/24/14
Rio ~Camperio~ [18.0 Oldenburg]
I'd agree she's probably better off getting 5 lbs alfalfa pellets than 7 lbs of a 12% all stock feed. It's going to be higher protein with better quality amino acid profile, and lower NSC. I generally like to see a horse get a vitamin/mineral supplement as well, especially when they're not on fresh grass (since vitamins A & E and omega-3 fatty acids degrade especially quickly in hay), but if finances are tight you could probably forego that for now.
---
"The horse is a mirror to your soul. Sometimes you might not like what you see. Sometimes you will." - Buck Brannaman
"Nothing forced can ever be beautiful." - Xenophon
I wouldn't feed a general livestock ration to a horse. It's better to feed one balanced for horses. Various animals do have different mineral and vitamin needs to be in balance. Senior feed is an excellent choice as it contains beet pulp plus extra oils amongst other things. Try to feed two lbs three times daily. Just be sure she's not being chased off the round bale. I think she needs perhaps a little more weight but looks good the way she is. You need to make certain she's object to the saddle from genuine pain and that she hasn't figured out how to bluff you to get out of being ridden.
.

Thread is closed, multiple accounts are against the rules


.