homemade slow feeders
---
Just wondering if anyone here has any easy and cheap slow feeder designs they would like to share? My horses have run out of pasture and we are already wasting WAY too much hay! I am not a fan of nets as I have bratty youngsters who would probably hang themselves up, and the same applies to anything removeable, etc. There HAS to be a simple, easy and safe solution out there!
Thanks Sue, some good ideas there! We will probably try some similar design with modifications to fit our run-in stalls, as we get a lot of rain here so feeding outdoors is not always feasible. But those blue barrels are easy to find everywhere, and also easy to load so I will start there.
I just built one today, for free, from some scrap wood and 2x3 fencing. It's working great so far, but we'll see as time goes on. Makes her really take her time, I built it to fit the existing feeder. If it works well, I'll build them for all the horses. I sandwiched the fencing between two wooden frames, the weight is plenty heavy enough to keep it down and she can't fling it out. Not the prettiest thing, but it's functional.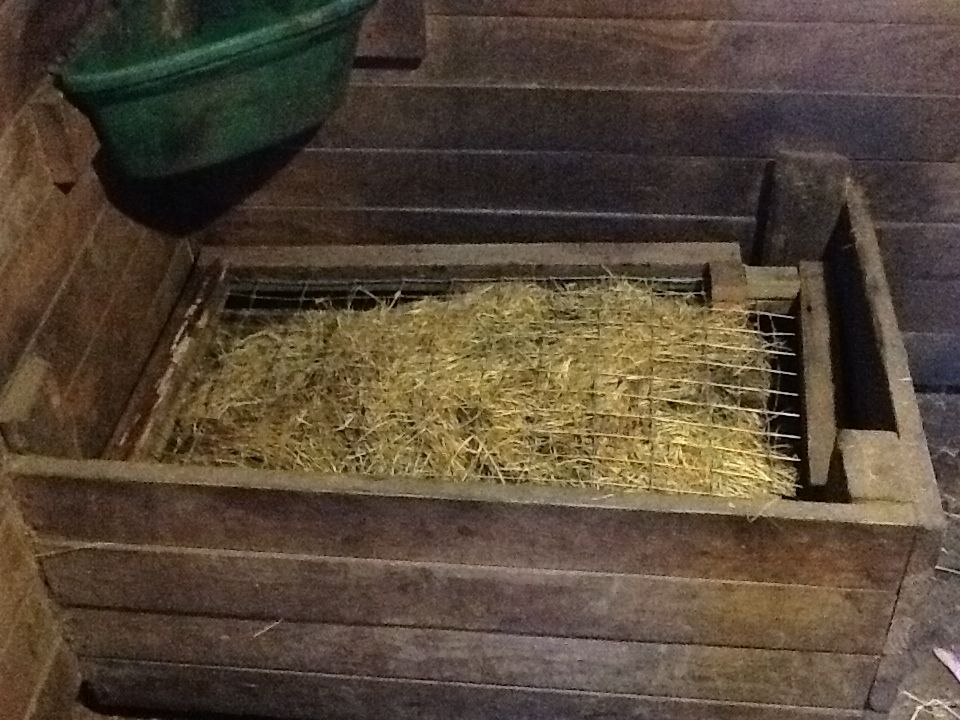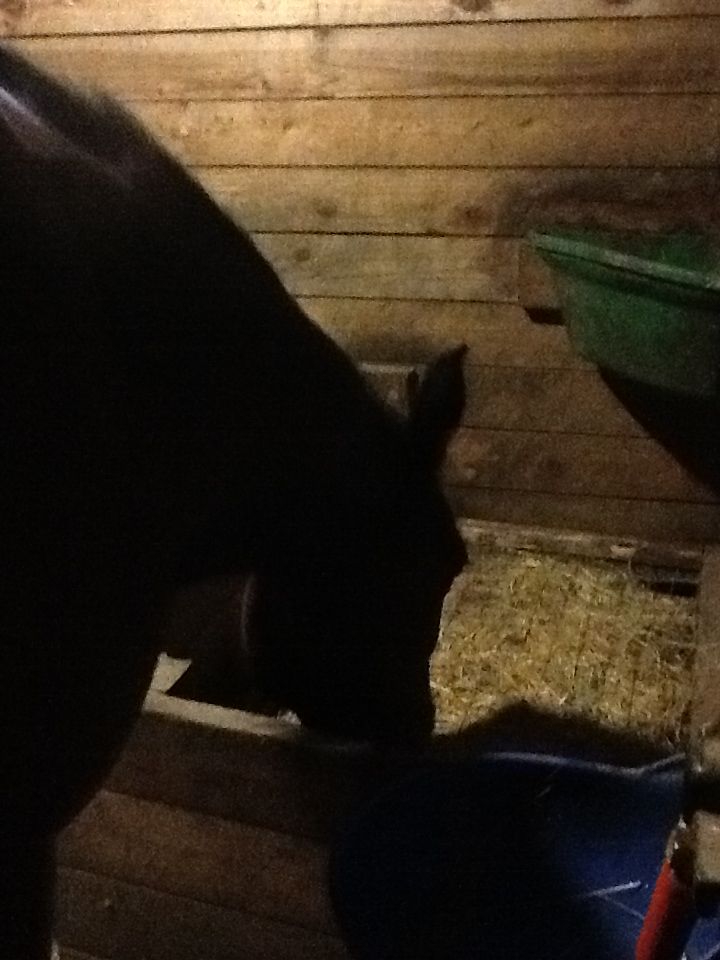 There have been some really good threads here about them with links, lots of pics and instructions. Try using the search feature to find them. :)
I work in a college town and the girls field hockey team lived across the street last year. I scored a ton of field hockey netting and now have enough to make several slow feed bags should the need arise.
I think just the capt. is there this year. I should tell her to put any netting into the back of my truck instead of the dumpster any time she has it.
Tessa, I LIKE it! That is pretty much the kind of thing I was thinking of doing- No nets or ropes to get hung up in, but simple and cheap. I will show the pics to my carpenter husband and put him on it! Thanks!
Thanks! I have been wanting one for a long time, I just could not justify paying the $300 some odd dollars for the special 'slow-grazer'! It was not that hard. Anyone who can work a saw, a cordless drill and wire cutters can do it. I'm going to make the rest of them on my own.
Great idea, Tessa!
I have nets. I make them myself out of baling twine. It will break, should somebody get hung. Plus, since I have them, horses just munch, no stress, no pawing. Secret is to not let them run out and give them some transition time. I started with half/ half, half nets, half on the ground. When I saw them eating from the nets, groundfeeding was out. My first set of nets had 2 1/2" holes, second set 1 3/4".
How'd you make them with baling twine!!!0.0 share your secret!:).... please;)
---
http://www.horseforum.com/member-journals/sunnys-thread-160521/ << read about Sunny and I. Our journey