Ideas on building a slow grazer
---
I want to turn an existing feeder into a slow grazer.
For those of you who haven't seen a slow grazer -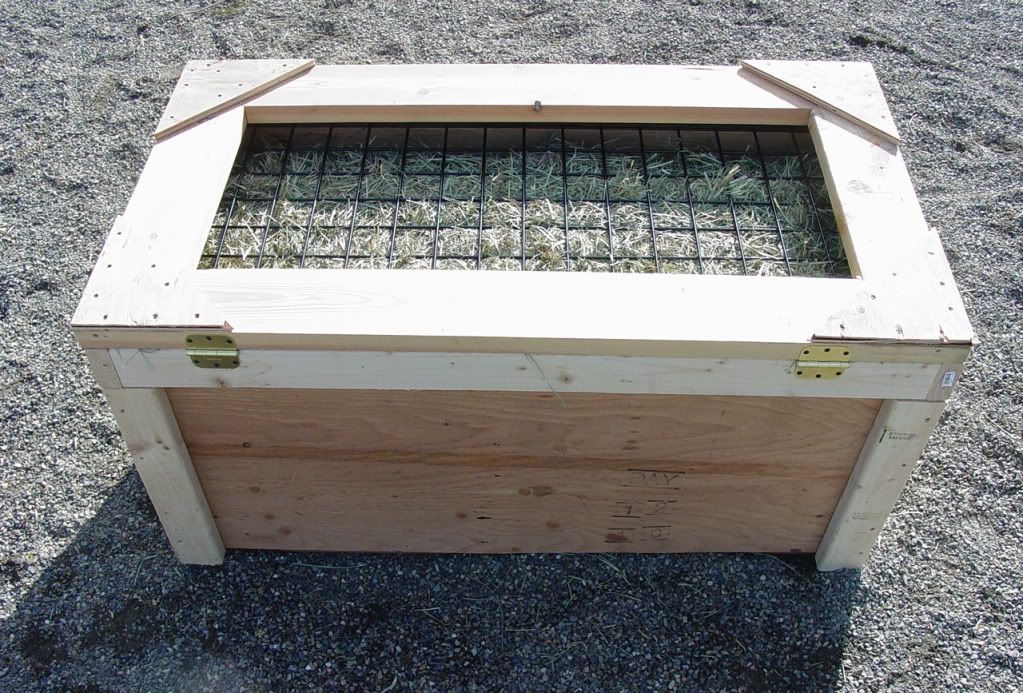 This is what I have to work with.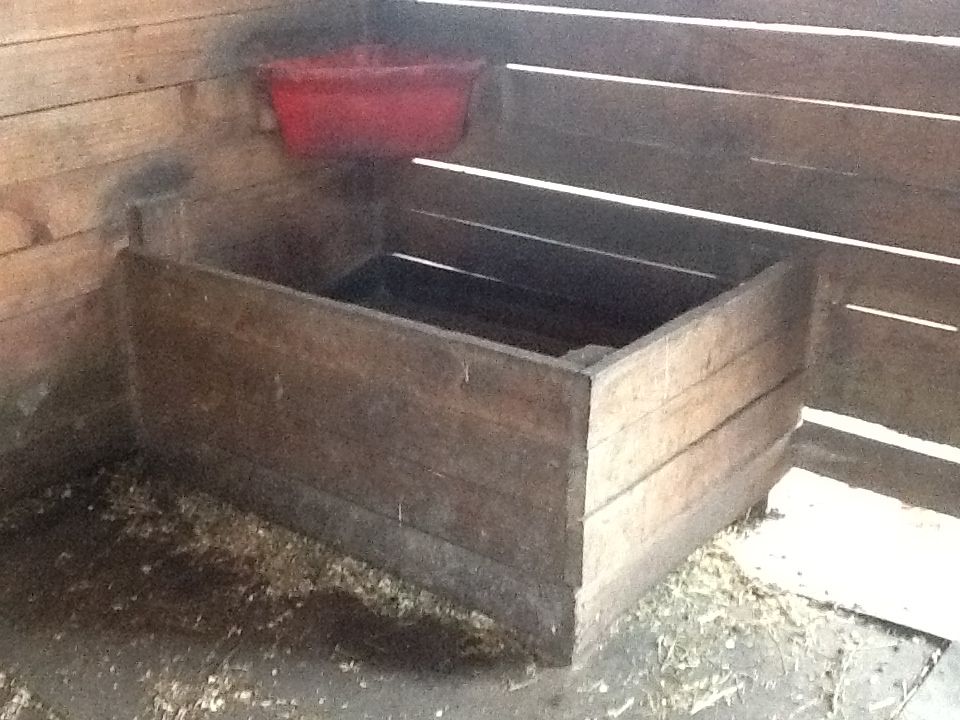 My ideas so far include ordering a custom grate from the people that make the slow grazer, he said he could make one and I just sent him dimensions, still waiting on a quote
Or, I could buy pin rod from a local supply shop ($23 based on my calculations) and have my hubby weld it up for me.
Pros/cons/other ideas? Anything I'm not thinking of?
Oh! Nice! Thanks! Is the 3" opening too big? I read they are supposed to be 2.75"?
I don't think a quarter of an inch will be too much of a problem since the grid doesn't give like a net would.
Dis you see the wooden corner feeder on the website? With the "slide" inside and the grid at the bottom? My favourite for indoors
or $9 small hole hay bag.
Like this one DHW?
That's awesome, but that won't work as well in that space. Here's another picture of it.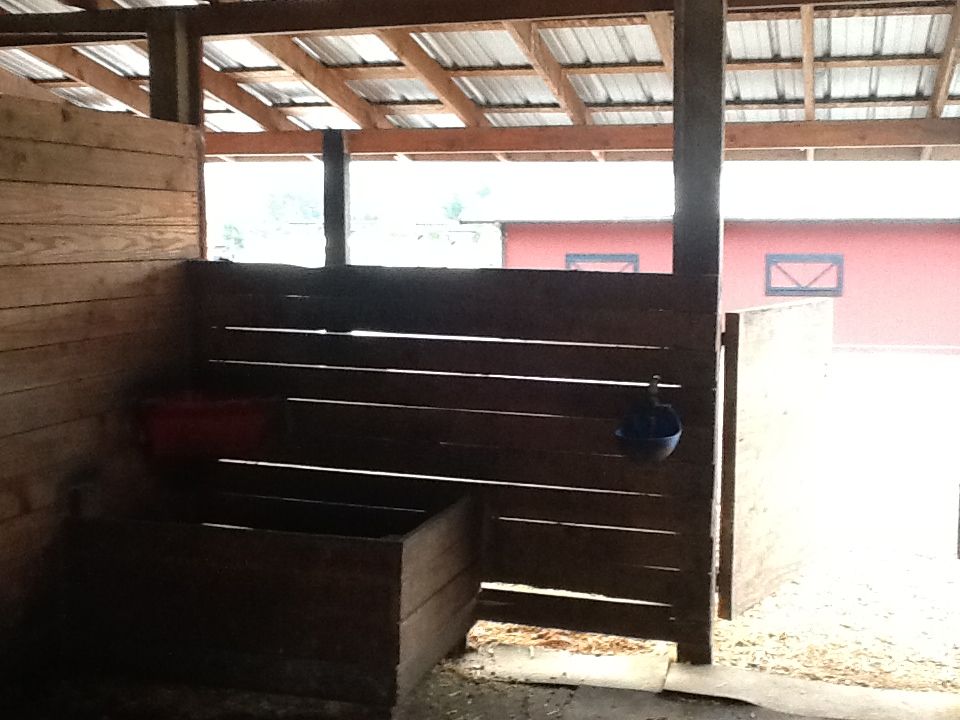 It's at a boarding facility, so I can't make any major renovations, and I'll need to leave it how I found it.
@joe yeah the hay bag would work, and I have a couple, but I'd like to do free choice hay and they just don't hold enough. Plus I hate loading hay bags. They're a pain in the butt.
I also value the no waste design of the grazer box type, whereas a vertical one (like the corner wall) looks like it would spill hay onto the ground, what do you guys think?
You guys gave me an idea though, since I can't have a frame on hinges because of that plastic feeder, I could build a 3 sided frame, leave the whole front open, like a big slot, and I can slide the grate into that slot, and then let it drop down. When I have to refill, I will just lift the grate up, slide it out the slot, and refill with hay. I don't think a horse could lift it up, get it caught in the slot, and pull it out. Thoughts?
They say horse won't lift it. I do know a couple of horses who would take on the challenge....
The vertical one....it better be either flexible grid or stays well filled, or its narrower towards the bottom....if not, you'd have a pretty frustrated horse.
My favourite is a box with lid, can be even built in if you're building a new barn or it's your own place, with the feed opening at the bottom of a side wall, grid, and sort of a slide( sheet of plywood set in diagonally) inside so the hay slides down towards the grid.
So, do you think I even need a lid, or should I try just setting the grid on top of the hay? Yeah, if I had my own place, that type sounds great. I love the idea in the gridwall, that is my best option yet. Better than buying a bunch of pin rod, cutting it, and welding it all together. Ha. Hubby will be glad about that. The slow grazer guy suggested just buying a grate and modifying it, but they don't sell the grates by themselves, you have to buy the plans for the box as well, and that's $60 plus $30 in shipping, and then I still have to modify it.
You need some kind of frame to keep the grate in. So the slide-in idea you described is what sounds best. I'd attach it with hinges, for easier cleaning.
Why not buy a single sheet of small square hog/goat/cattle panel at TSC and cut that down? That is what I was planning on doing when I wanted to build one of these bad boys. Should be easy peasy to cut it down.
---
There on the tips of fair fresh flowers feedeth he; How joyous his neigh,
there in the midst of sacred pollen hidden, all hidden he; how joyous his neigh