Ran out of horse feed!
---
So I ran out of horse feed yesterday morning so I fed him hay.
The feed store is STILL closed today..
He's STARVING; the hay is simply not enough. I was wondering if anyone knew any feed suplications (like oatmeal or something) that I could feed him for the night & tomorrow morning until dad can go get more feed.
Something that I can find around the house or run to the store to get.
Thank you for any help.
I'm not an expert, so if someone more experienced than I am says something else, please follow them. How much hay are you feeding him? Many horses do not get any grain and are on hay and pasture only. Others only get a small amount of grain to get supplements in. A few days without grain should not be a problem as long as you offer enough hay - free choice throughout the day and night would be great if possible.
give him more hay? yes your horse going to call out for his grain but, he is not going to die.
Hay should be plenty enough, no horse will starve in a couple of days if he had enough hay.

We've all done it, OK, well I've done it before, but having run out of feed once, try and make sure that you have a supply in from now on. I changed from only having one bag to having one I'm using and one in reserve, so when the 'user' is getting low I get a new one in then, that way I never run out.
I would NOT try to make up for running out of feed by giving him ANYTHING except hay and more hay!!
I HIGHLY doubt he is starving. ALOT of horses ONLY get hay, like my draft....does she look like she's starving?????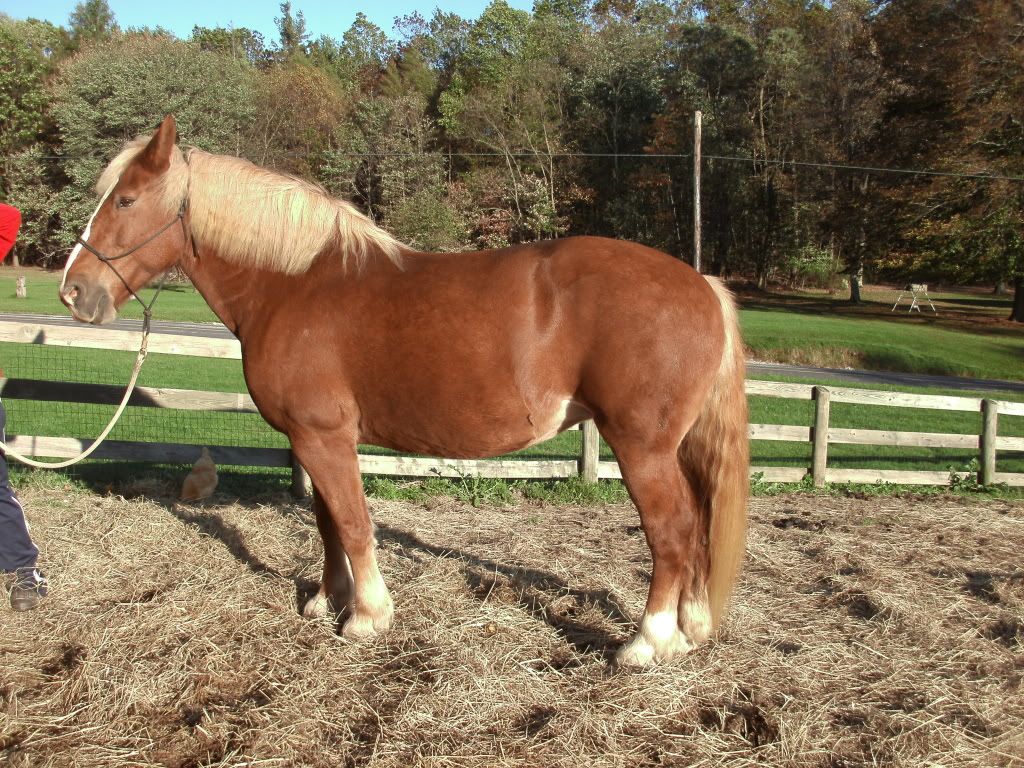 NEVER underestimate the fragile nature of a horse's digestive system.
Seriously, just adding something randomly to his feeding regimen can end up having disasterous results. Your horse will be fine for a few days without his feed. He's likely mad about not getting his feed, but he won't go hungry or starve.... he will just be grumpy.
I agree with the above, plenty of hay should be fine, but I would advise to not overload them with grain b/c they have been out for a day or say, I would say give them half of what they usually get for a day then bump them back up to the usual amount :)
Yeah, there's no problem here.. roughage is what horses live off of in the wild, anyway, remember!! Your boy just wants some tasty feed, is all!!
---
Don't flatter yourself, cowboy, I was looking at your horse
How much grain are you feeding, anyway, that he notices a difference in "fullness?" No matter what kind of grain you give, you should never be feeding it to curb a horse's hunger but rather to supplement with whatever key nutrients are in it. Hay and grass are for filler.
Quote:
...does she look like she's starving?????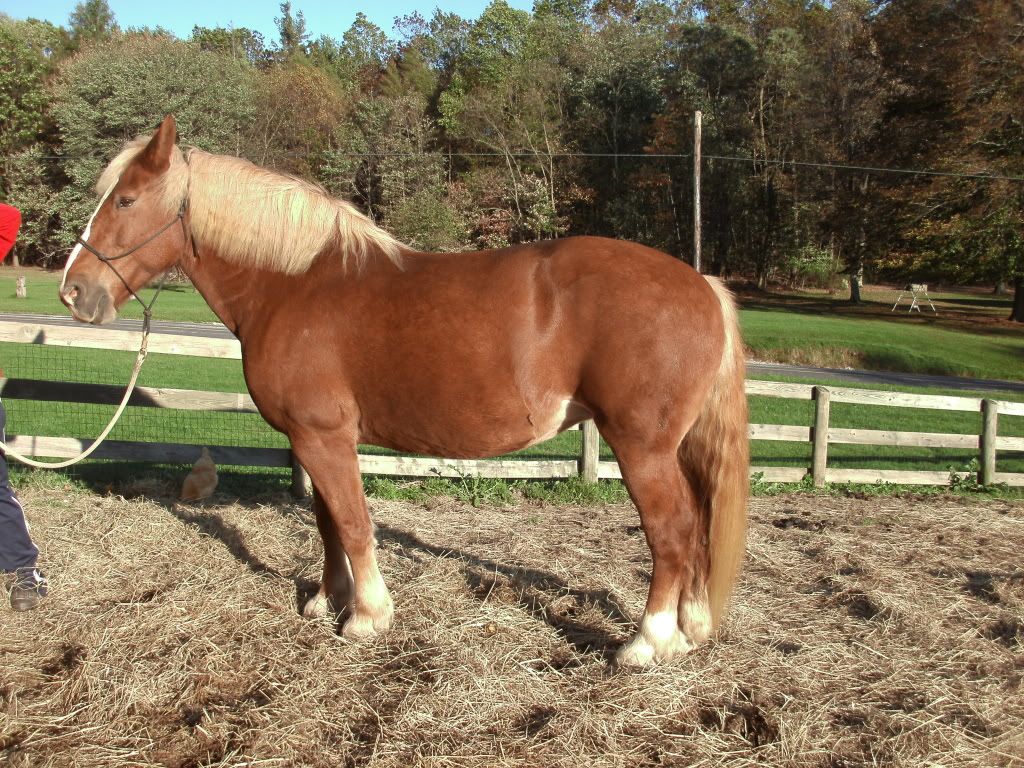 ....
Yep! Wasting away into nothingness. Bet she disappears when looked at from the side!
Oh wait...we ARE looking from the side...
Banned
Join Date: Jul 2009
Location: In a land far far away, or so I wish.
Posts: 12,825
• Horses: 0
I agree with everyone else. Give more hay.

If you feel the need to feed something, get a carrot or an apple and cut it into small pieces. Note, not a whole bunch of carrots and apples, you are not substituting his grain amount with something else. You are just putting something in his feed bucket to eat.