I was also going to say ditch the Dumor and switch to a quality feed such as ADM, Triple Crown or Buckeye.
TC Low starch would probably work nice for your horse. I also add cocosoya oil for weight gain. I order it from
www.bigdweb.com
.
---
*RedmansFoxyChic*Starlites Chapparral*ICF Take a Chance On Me*Jay Bar D's Sunshine Jaybar
Thank you onefasthorse! Thanks everyone about telling me about triple crown I had not heard of that brand before. My coop doesn't carry it but they said they can order it for me
Posted via Mobile Device
Many supplements are used to keep weight and muscles on an active horse. I
have already used many
horse supplements
to keep my horse healthy and fast. These supplements can be easily found any where.
I got him to put good heathy weight and muscle I changed up his food. Thanks though.
Took this pic 3 days ago he is dirty lol. But he looks great!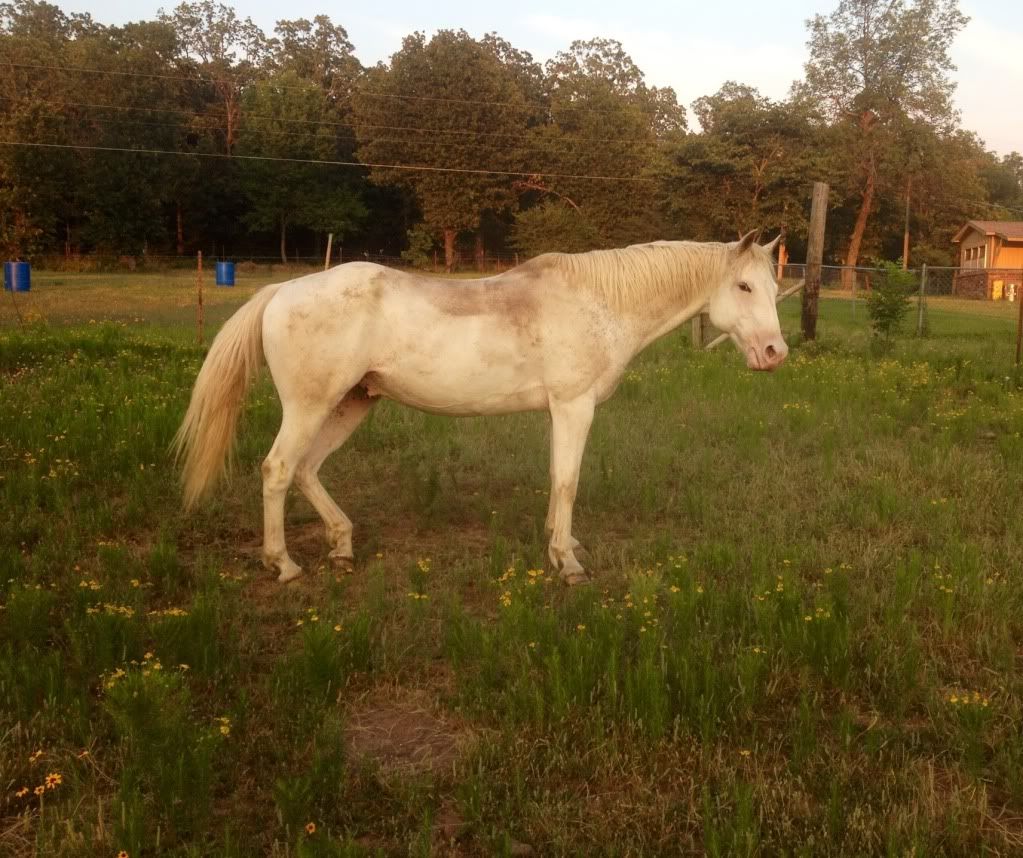 Posted via Mobile Device
I had a big TB 16.3hh and i feed him 1scoop (1kg) of pollard and a scoop of pellets and he was very fat! the pollard really helps to fatten them up, i know its not the best feed to give them because it strips the calcium out of there body, but if you do try pollard also give him a little scoop of mudge dolumite witch puts the calcium back into there body :)