Are they looking skinny?
---
My mom and I were talking yesterday, and it looks like my horses have lost some weight.
I don't think they are dangerously skinny, but what do you think?
And what would you feed to keep them at a healthy weight?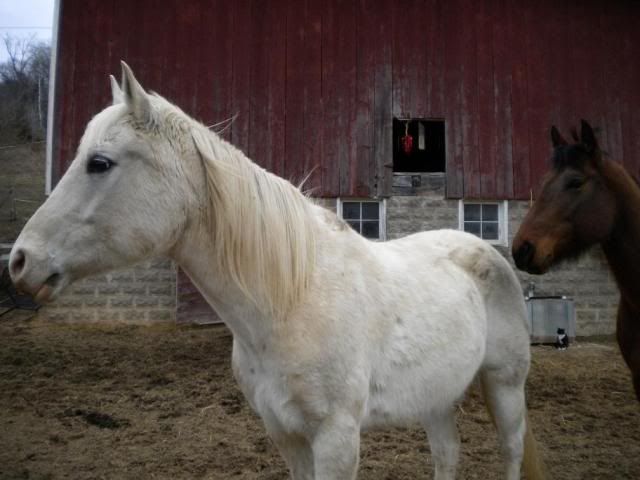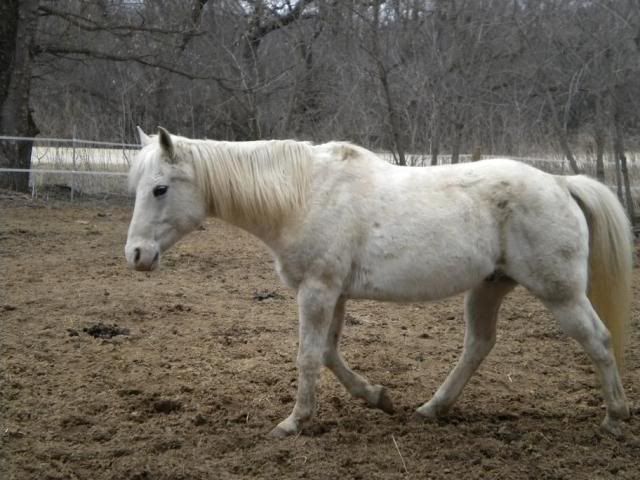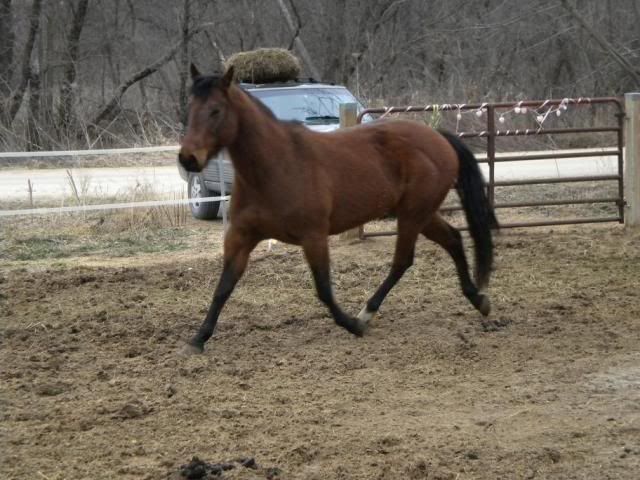 These are from last month, I am going to get some more pictures tomorrow
---
RIP Minnie, 1981-January 15, 2010
RIP Maggie Mae I miss you
With the thick coat on them they could be slightly lower than optimal weight, but it looks near average fat-wise to me. I think they are lacking muscle more than fat.

Rice Bran and Beat Pulp are good for weight gain, as well as some sort of oil. There is no supplement for adequate grass/hay, so make sure they have enough of that before trying something non-forage.
---
"The trouble with the world is that the stupid are certain and the intelligent are full of doubt"
-Bertrand Russel
---
Last edited by roro; 04-13-2010 at

08:09 PM

.
it is hard to tell. A good way is to tell by looking at the haunches and seeing if they look thin, if you cant tell post a pic of them and i will look at them! :)
---
"Good things come to those who wait… greater things come to those who get off their ass and do anything to make it happen." - Unknown
I agree with the other posts, can't tell for certain with winter coat. But I do know of a good feed that you add with their grain and it packs on weight. It's called "tribute"... it's high in fat so it'll do the trick, just don't overdue it!
Do you know how to body condition score? If not, here's a link:
http://www.umext.maine.edu/onlinepubs/PDFpubs/1010.pdf
Also, I would get a weight tape to them. It won't be exact, but the most important part is that you are weighing them the same every time, so that you can judge weight gain/loss.
Good luck!!
~The Golden Filly!~
Here are some more pictures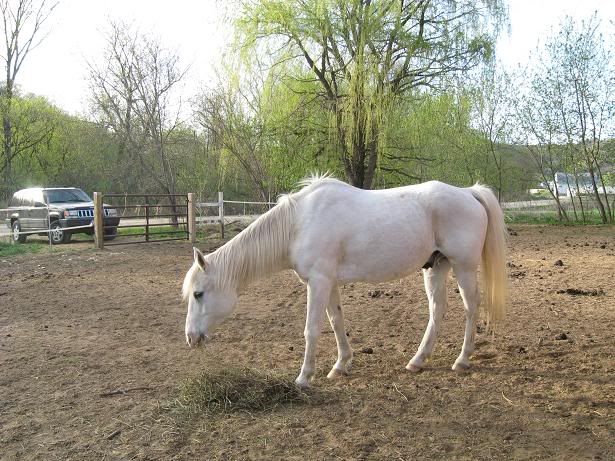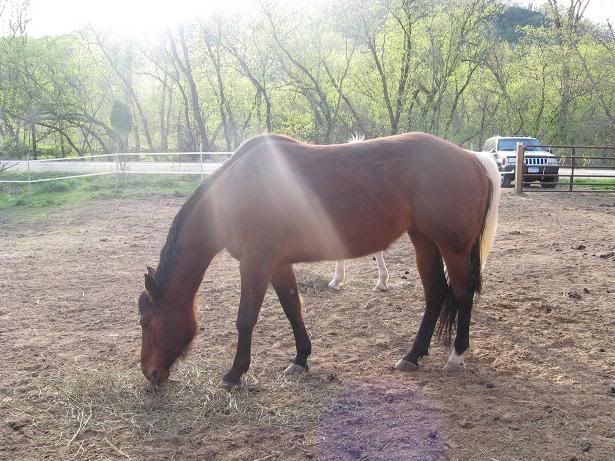 I have been giving them hay still because I want to keep weight on them.
---
RIP Minnie, 1981-January 15, 2010
RIP Maggie Mae I miss you