*UPDATED* meet my new girl
---
Hello all! I'm the new owner of a 12yo Clydesdale/TB mare. We have her on our property with a couple arabian mates. Her name's Guinevere and she spent her first portion of life as an Amish cart driving horse. Now residing in Poway, CA, Gwen loves rolling in her round pen and getting hay in her mane.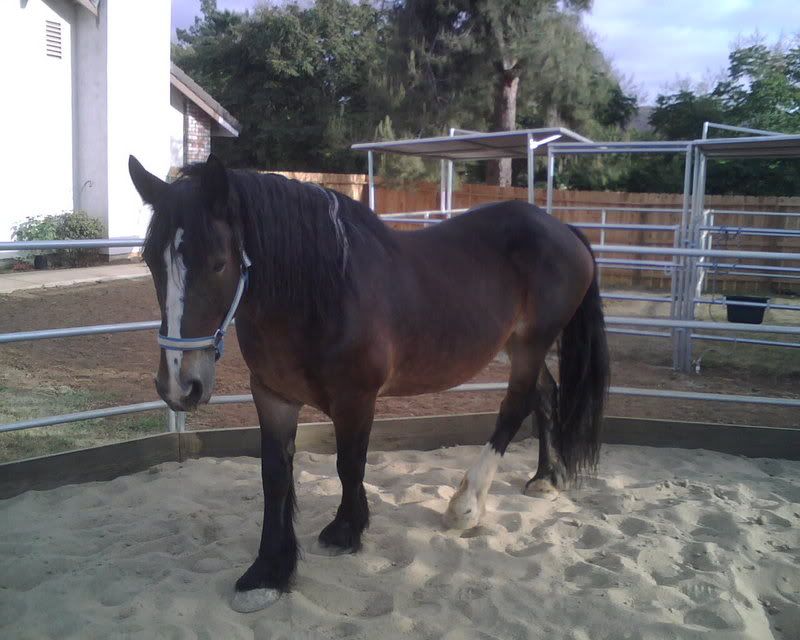 both my girls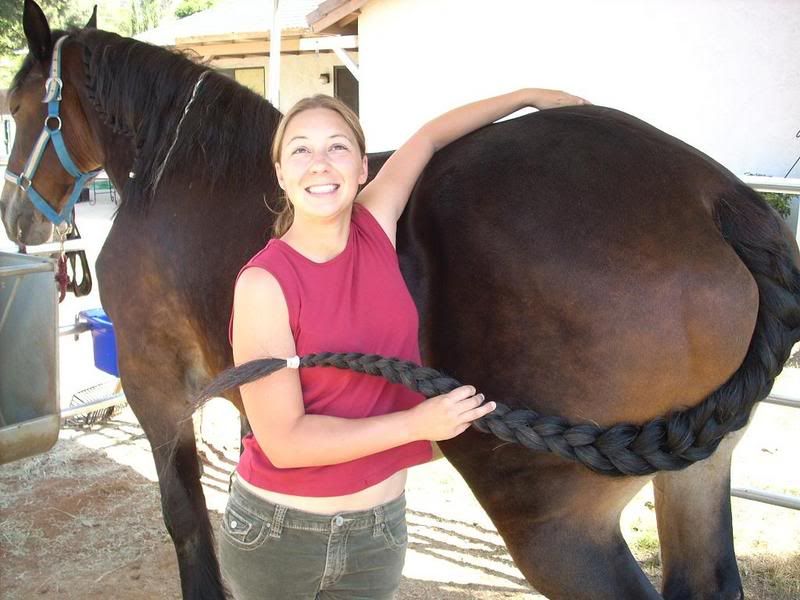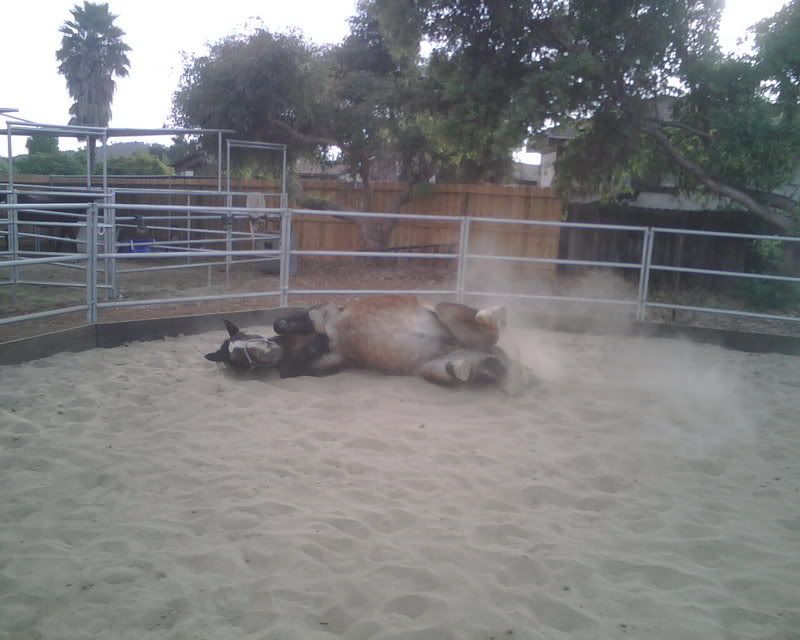 Beautiful horse with a great name:)
very very very pretty horse, have you riden her yet and are you going to keep driving her?.....you have a really nice mix right there, i had a clyd/tb gelding ...best horse i had
Thank you both. I have ridden her a few times. Once was in an arena before I bought her. She's not bad on trail. Very cautious and surefooted (which surprised me for a draftx).
I would love to drive her but don't know if I have room for a cart in busy california.
Here's a picture of her jumping a few months ago.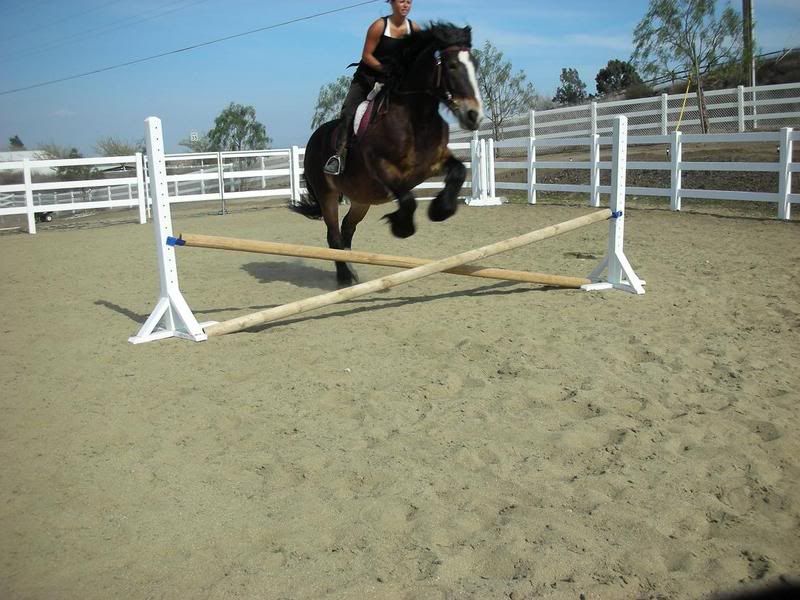 Gwen's first day at her new home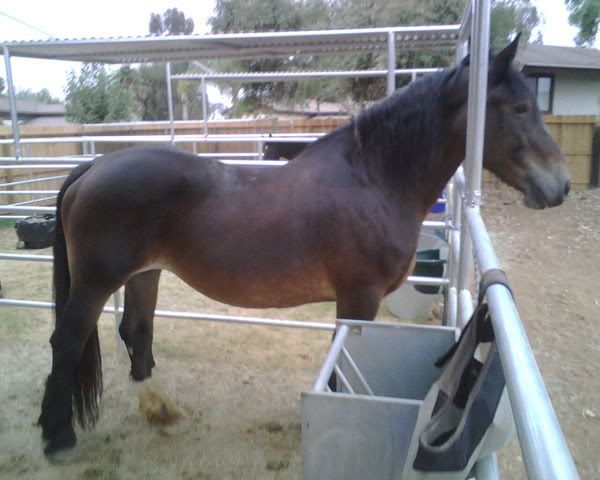 Very pretty mare!! I am jealous!!
Here are some more pics from last weekend.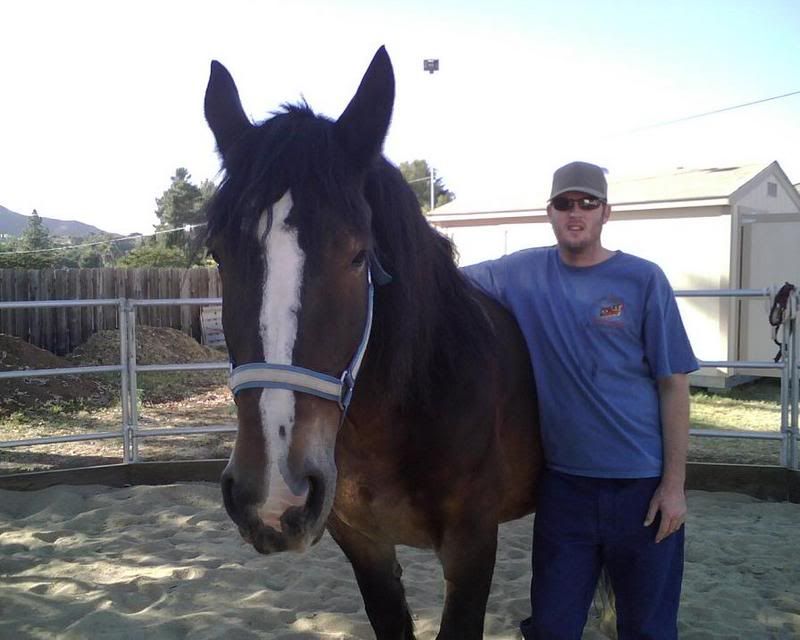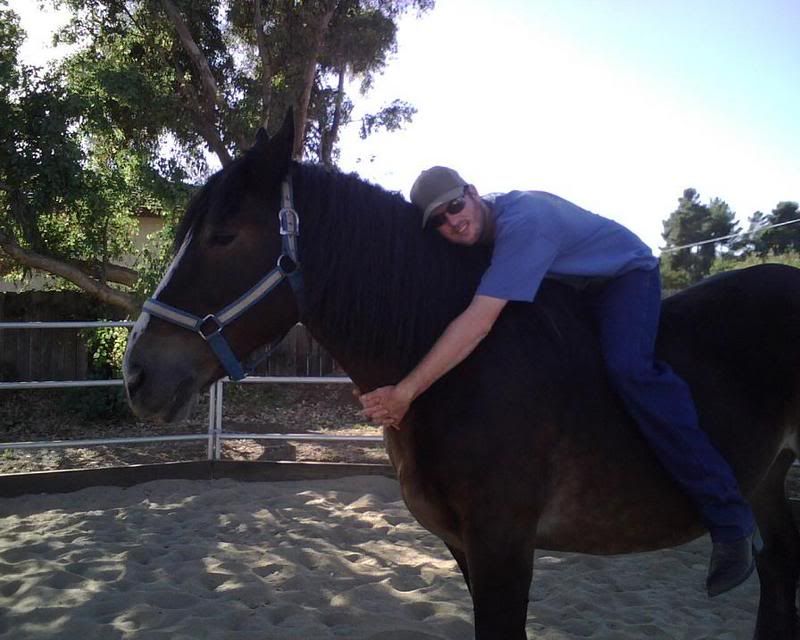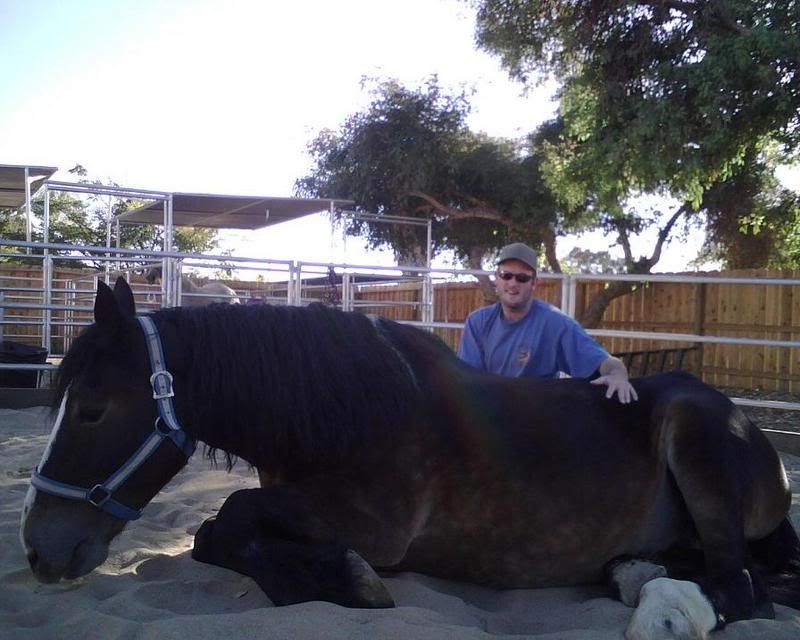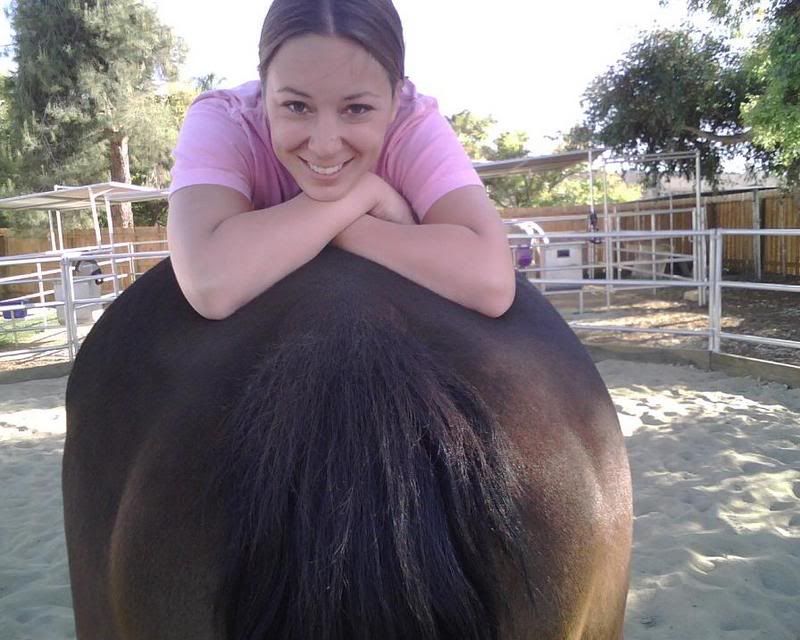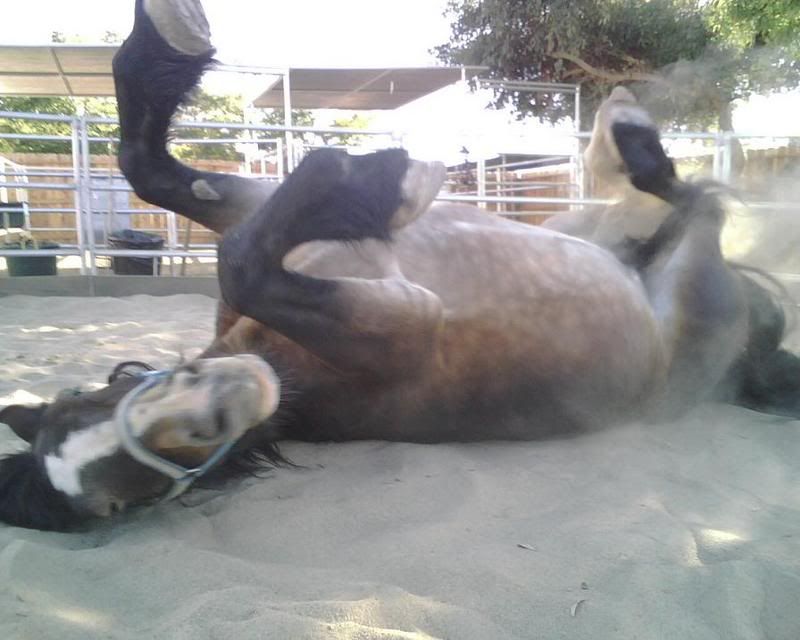 Wow, she's gorgeous!
I love how she looks so playful & sweet!!
AWW
she is B.... EAUTIFUL :P
Gorgues!!
Pictures of Guinevere sleeping last weekend in her round pen.