10 month Steens Kiger Filly *Storm*
---
I received her from a breeder in Eastern Oregon. She is already lead mare and running her little herd of colts. Can't wait to take her home this summer after I am able to get her halter broke. Her name is Storm and she will be Nick's (my fiance) horse when I'm done training her. So far I have brushed her with my hand twice and she is able to eat from my hand. Up until now she has never been handled not ever been petted. I'm so excited for this journey.
Oh and she is the little Dun, the bay is her half brother, same age.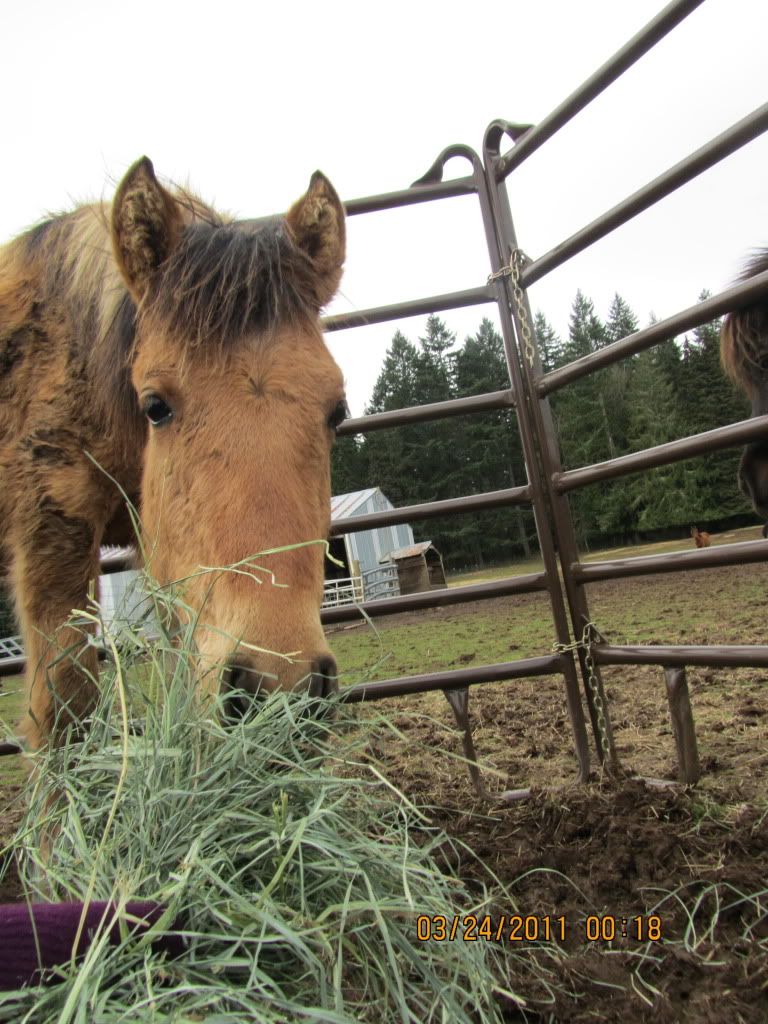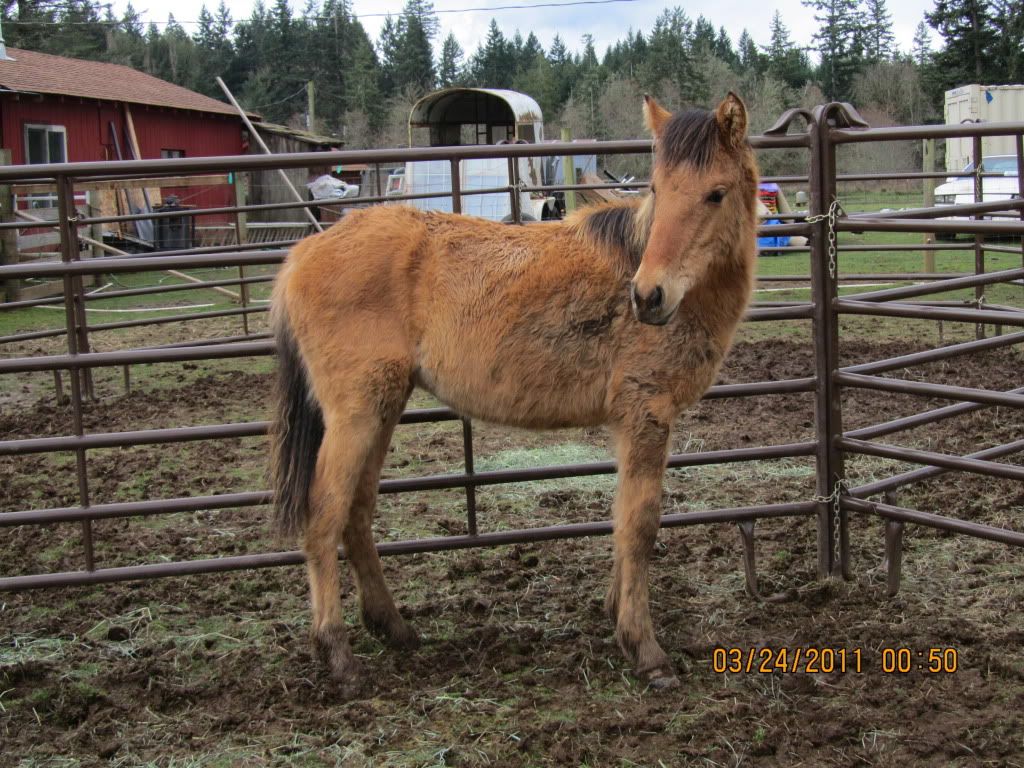 She looks like a sweetheart. Good luck!
Congrats! I'm sure you two will work great together.
Shes a doll!! Have fun with her!!
Aw, utter cuteness!! Congrats, I can't wait until you get her home. I wonder what Thunder will think of his little 'sister'
.
---
Always remember that feeling of looking at a big, open country over the ears of a good horse, seeing a new trail unwind ahead of you, and that ever-spectacular view from the top of the ridge!!! Follow my training blog:
http://robertsontraining.blogspot.com/
She is really cute.
---
Donna
Truth is meaningless in the absence of understanding.
haha I love how fluffy she is. She is very cute congratulations
---
My two horse Apache and Sammy are my world
along with our dogs Patch and Bear.
But I will always love you Jimmy R.I.P
She's adorable. I used to work at a place where a lady had a Kiger Mustang gelding. Gorgeous dun horse. She sounds and looks like she's going to be a love after putting some work into her. Congrats.
Congrats on the new girl, can't wait to see her once she's shed out :)