13 year old paint horse ( his actual color is guerrula)
---
here are some pics i took yesterday of the best horse in the world. his name is skip.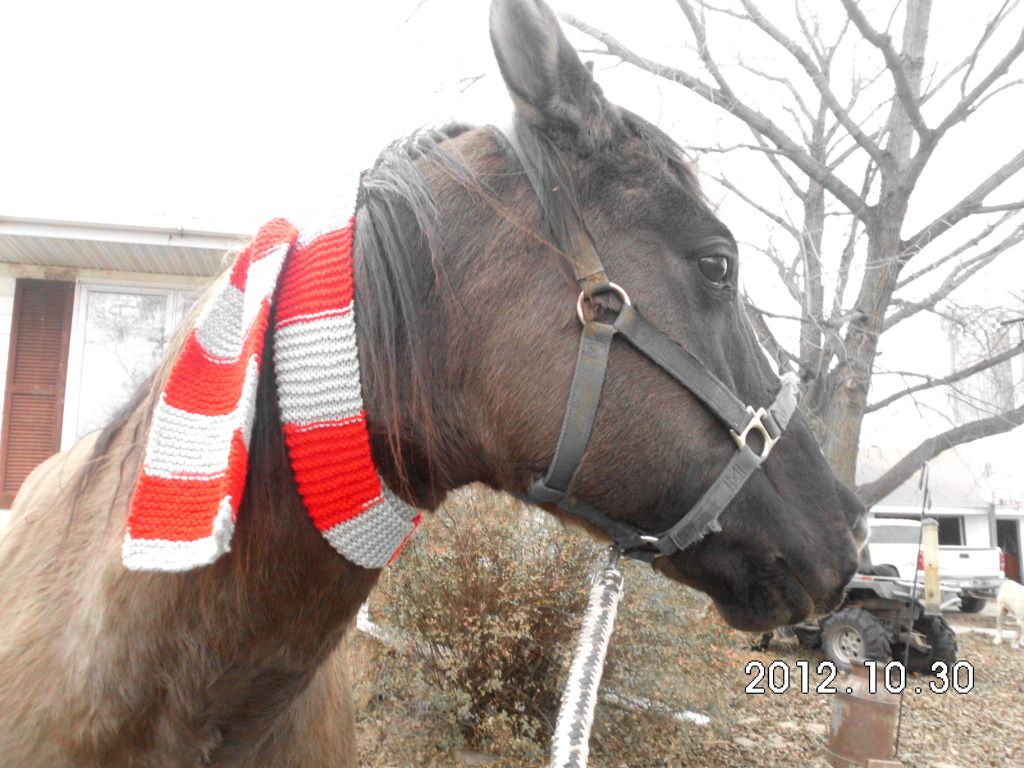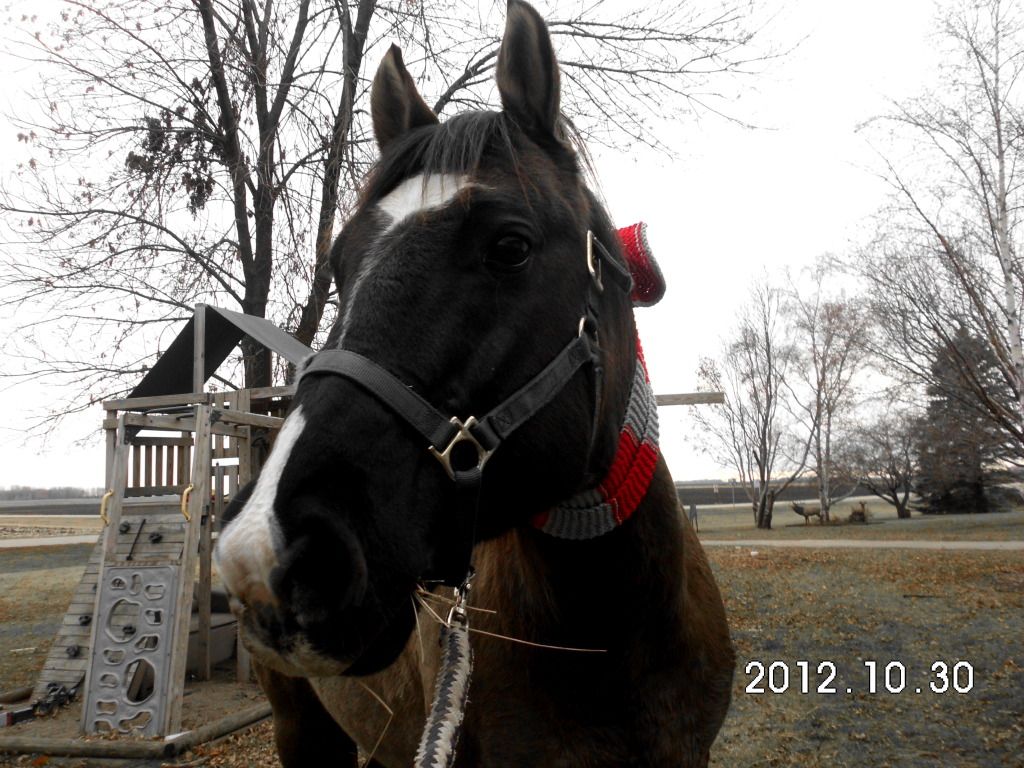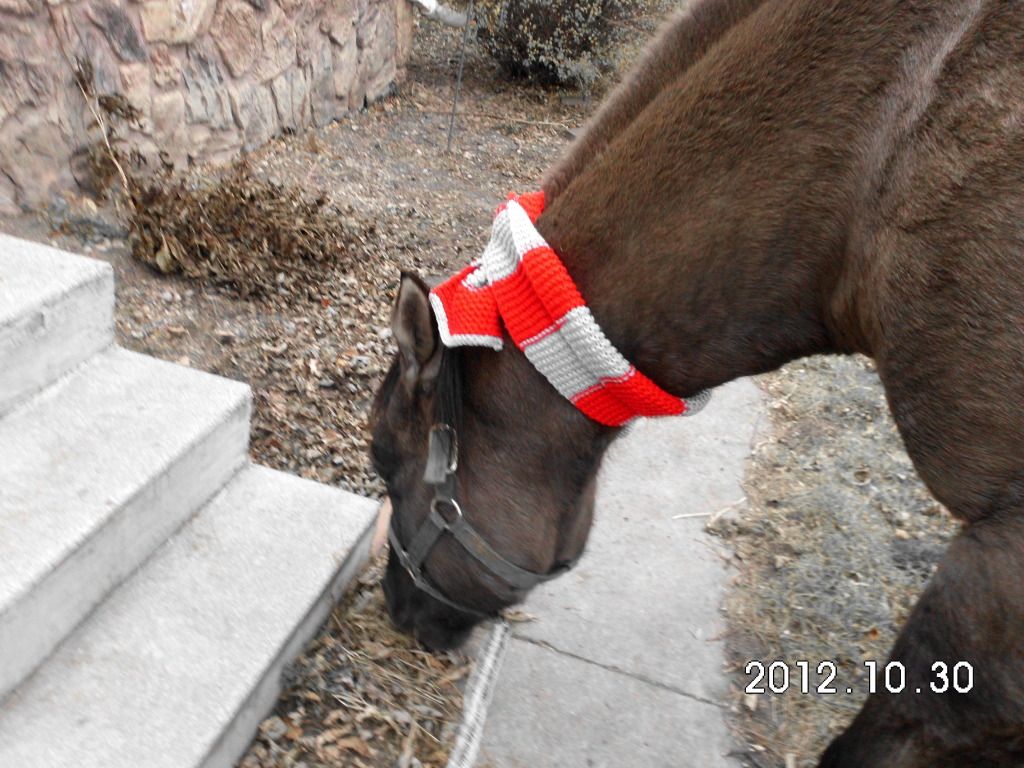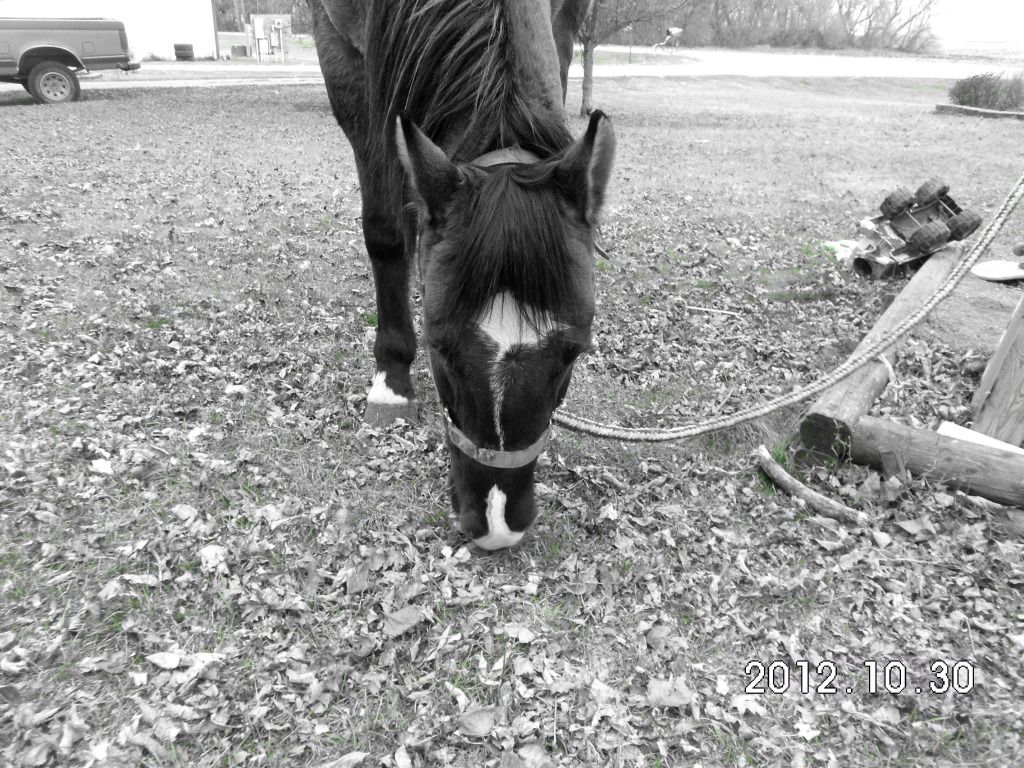 oh and i might add thats not an illusion his head is really that big
Horses have a great ability of giving you the monster head shot don't they? LOL Skip is cute :)
Yup! looks like a grullo :) handsome boy:)
Gorgeous!!
---
Being horseless is the pits!!
While his head may be big, the bold white facial markings really make him look very handsome with it and take away any visual "heaviness" that some larger headed horses have. This from the owner of another monster headed horse lol. Wish Brock's star and stripe was as bold as your boy's! A real cutie
---
A crazy girl with a crazy horse
He is so adorable! I have a scarf just like that!

Feel free to drop him off over here, he can be buddies with my Skip! Grullas are my favorite color (just don't tell my chestnut Skip that lol) :)
That's so cute! He's very pretty :)
---
~the hardest part of riding is the ground~
~if you think I'm shy, it's because we're not talking about horses~