3 Yearling Paint Fillies Rescued From a Kill Pen
---
These three beautiful girls arrived at the barn last night. My barn owner is fostering them and she wants me to help work with them :heart: All 3 of them are a little over a year old, and they were pulled from a slaughter kill pen somewhere upstate. None of them have had much human contact and they are super skittish, but they seem sweet natured so I don't think gentling them will be very difficult! Im extremely excited to be working with these girls! They dont have names yet we want to get to know their personalities better before we name them! Let me know what you think!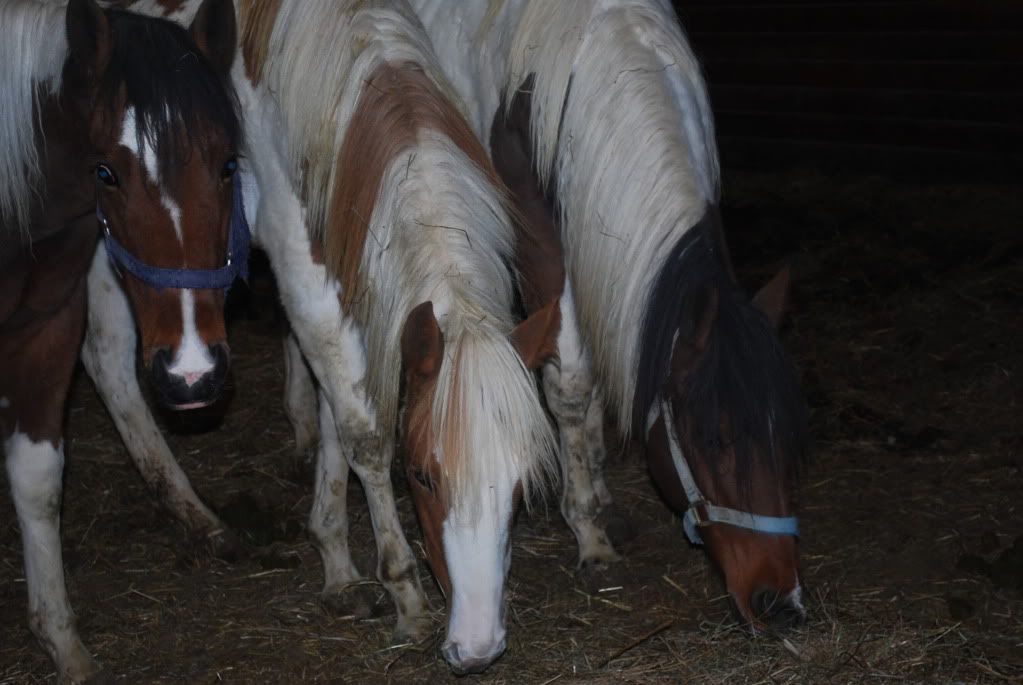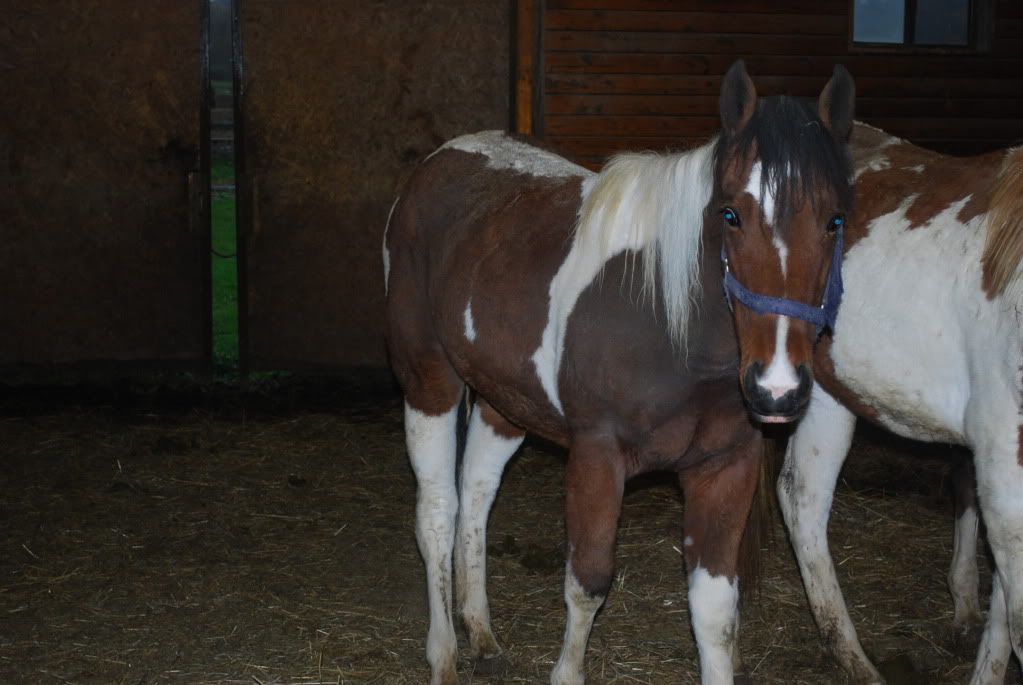 I love this girl already! I think shes some kind of cross, shes heavier boned then the other 2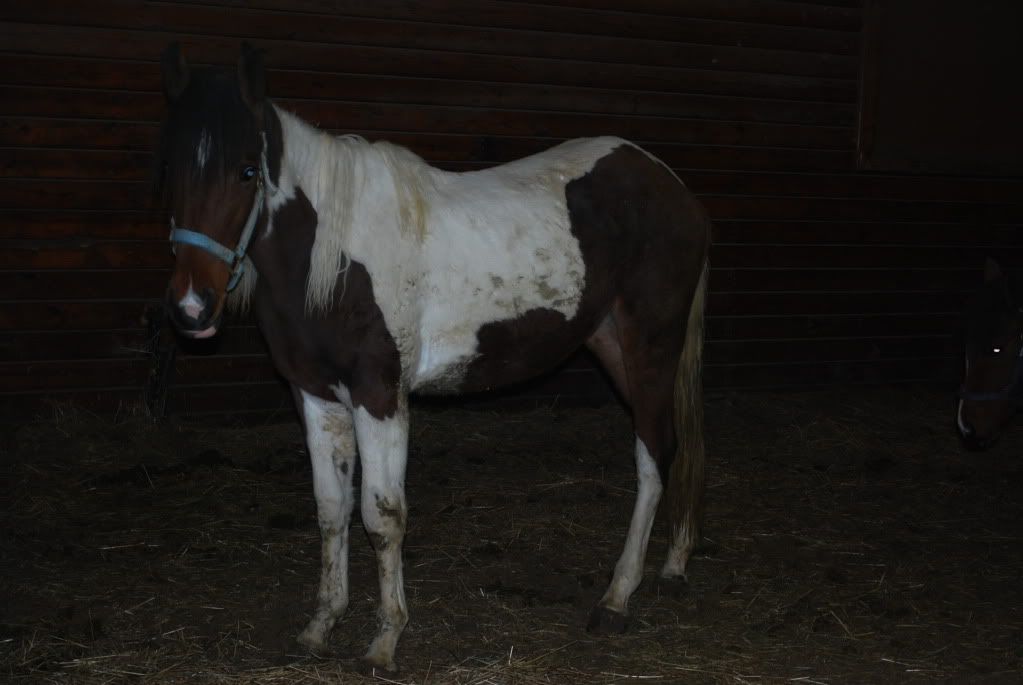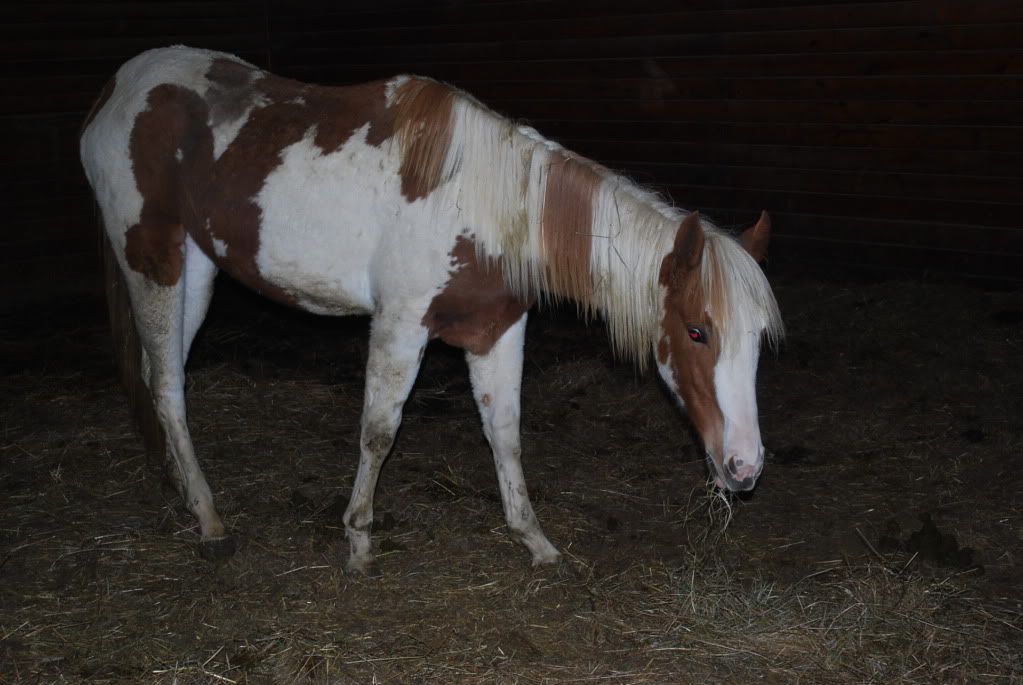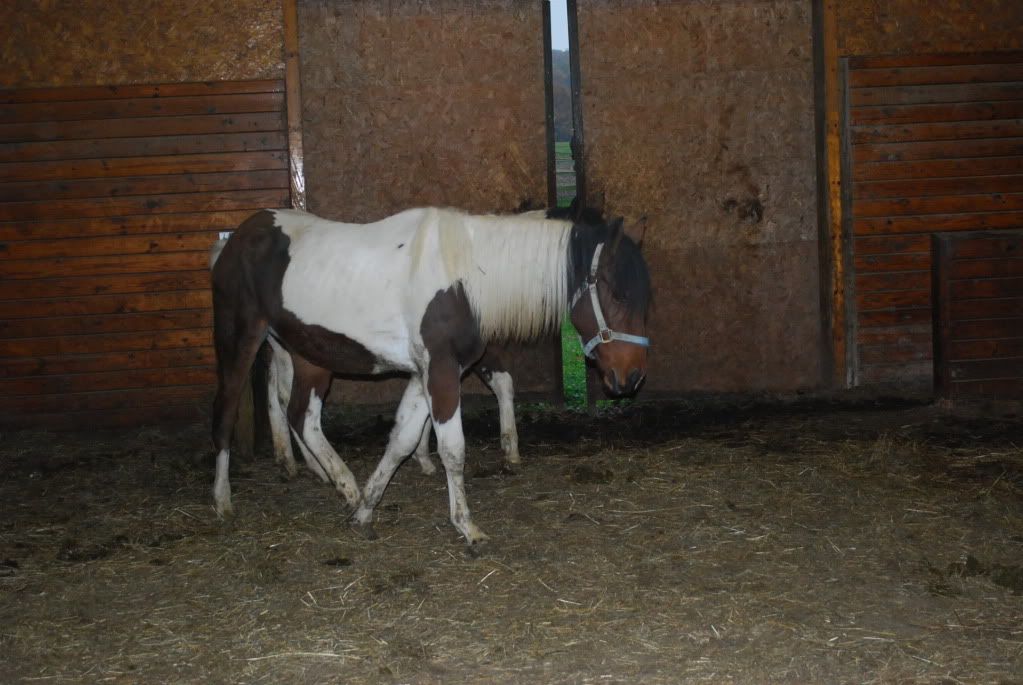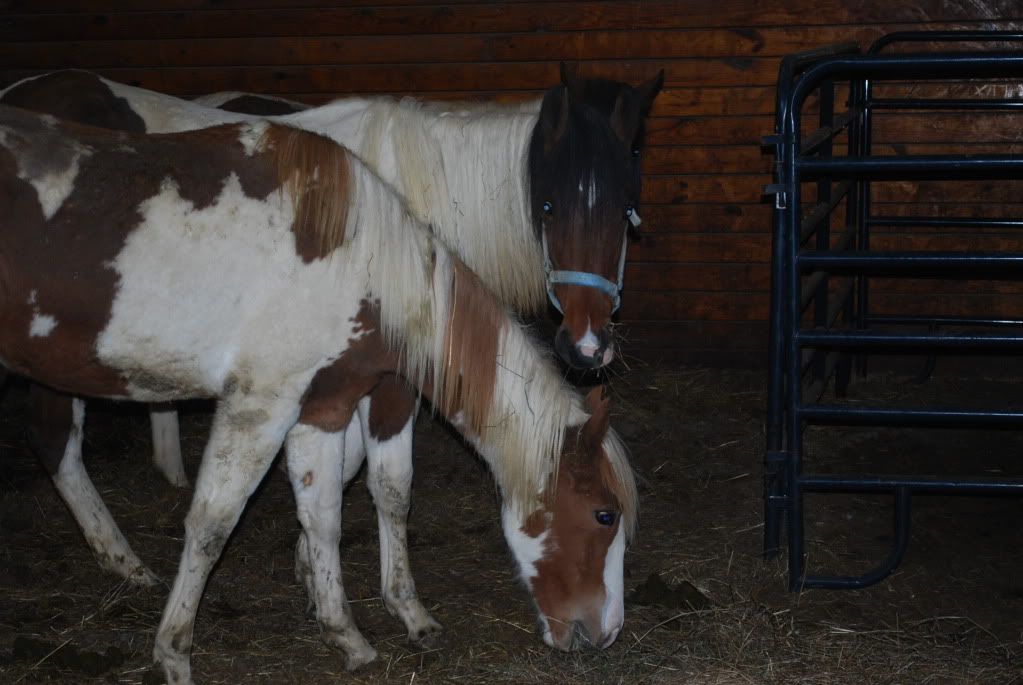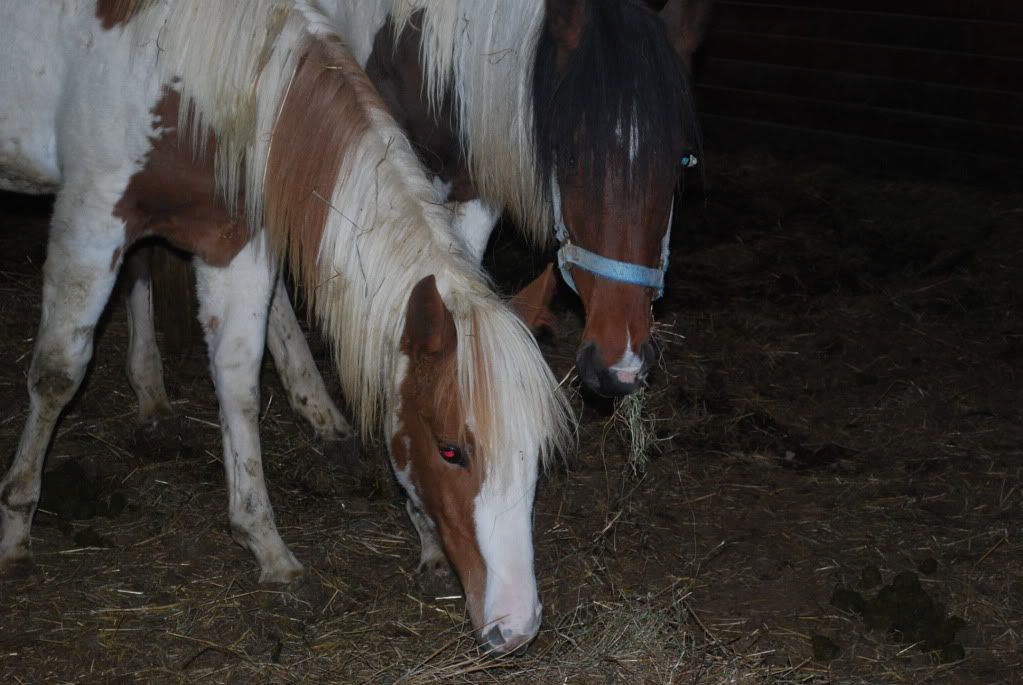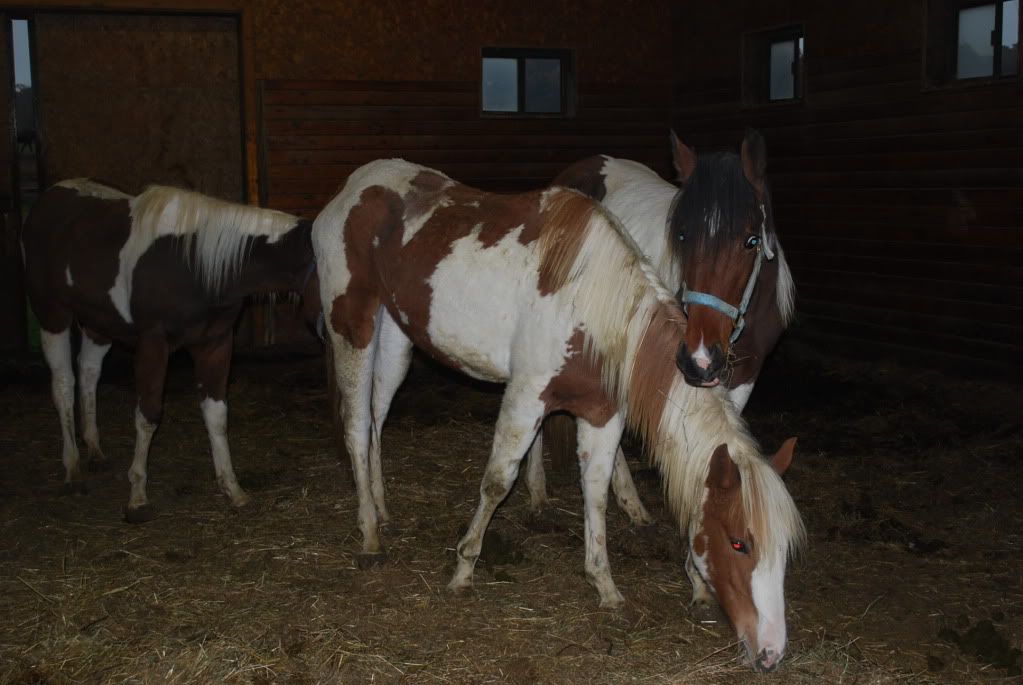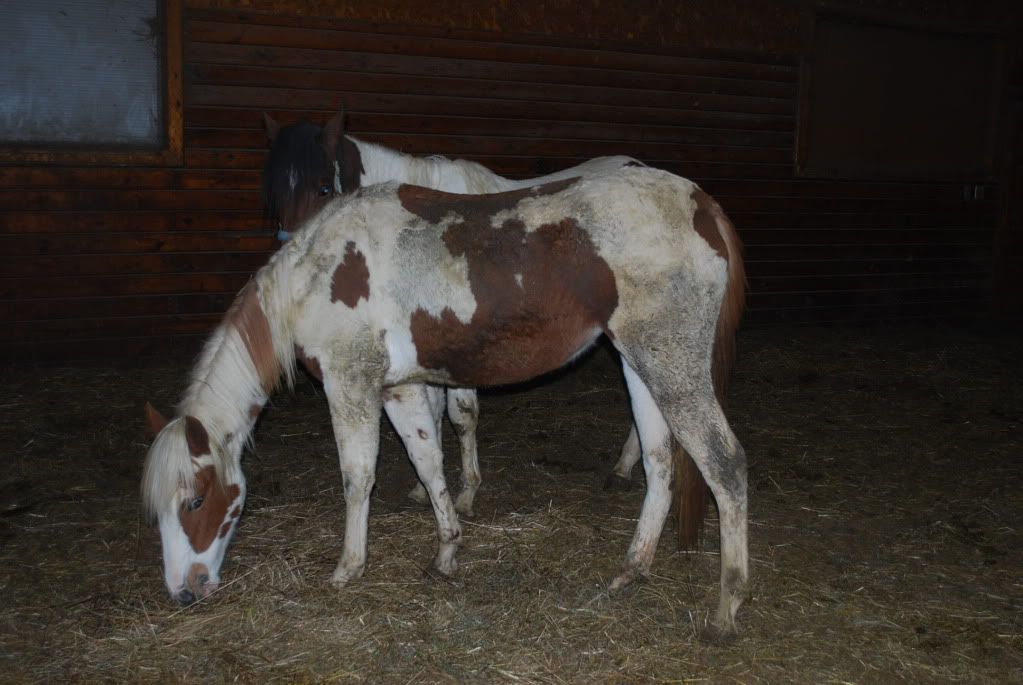 ---
♞ Horse Crazy. ☀ Animal Lover. ☺Jeremy Renner Obsessed. ✇ Photo Taker. ♫ Country Music Listener.
♥ Erotic Romance Reader. ✯ Witch.
Three very pretty girls. Good luck with them!
---
I'm not arguing with you, I'm just explaining why I'm right.

Nothing sucks more than that moment during an argument when you realize you're wrong.

It's not always what you say but what they hear.

God Bless your BO!! Beautiful girls...they are going to be great horses when they are fully trained, I have a feeling :)
---
John 14:6 - Jesus said unto him, "I am the way, the truth, and the life: no man cometh unto the Father, but by Me."
Oh! I just want to feed them, hug them, and groom them up! Poor babies. I hate seeing neglected young horses, over any. Good for you! Have fun with them!
Good luck, and I they go on to do great things!
Wow, they are beautiful! It's nice to hear they are safe now! I'm sure they'll be gentled in no time, they all look so sweet.
O wow they are gorgeous! Especially that chestnut paint!
Thats awesome you get to work with them.
I work at a rescue ranch and it's such a great experience.
I can't wait to hear they are coming along.
---
-Horse racing is my passion-
Athena:15y Palomino QH & Shirley's Brittney:8y Bay OTTB
What beautiful little ladies.
They'll all have bright futures now.
So great they were rescued! Once they're nice and healthy, and clean, they're gonna be stunning! They are adorable now keep in mind, hehe.
They are very sweet young girls. Hoping and praying that they have no lasting effects. There is nothing like saving one from the kill pen. I did it about 6 years ago with Caddo mom and she has been great ever since. She still has her quirks but over all a great riding mare that I could ever have. Caddo is just as special as his mom.