Abby! (and some others too!)
---
On Friday, I decided to lunge Abby because she hadn't had to do anything but sit in a field for 2-3 weeks. My friend Michael came with and took pictures with my camera! I was excited when I went through them later because I now have pictures of her that she doesn't look like a TB gelding in (she's very unphotogenic..).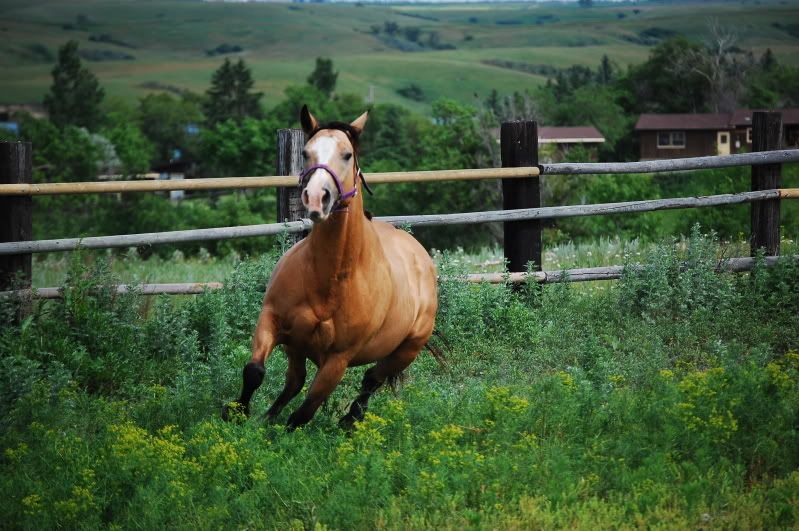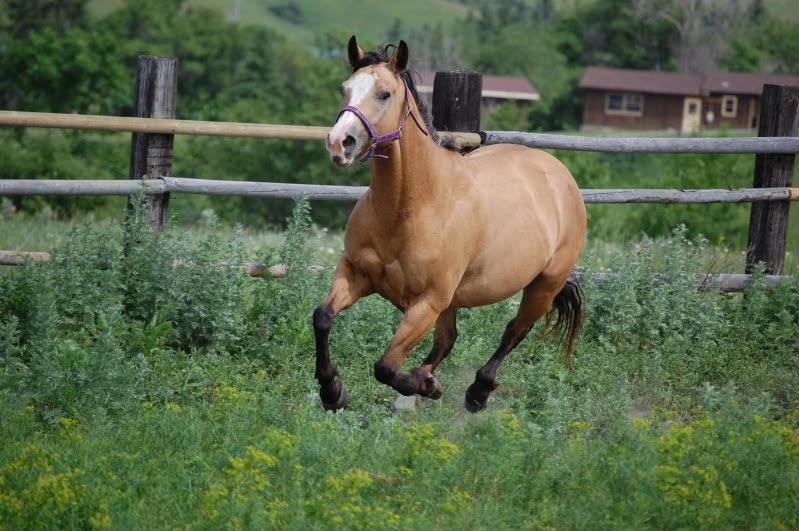 Note the knots in her mane...took forever to get out. bah.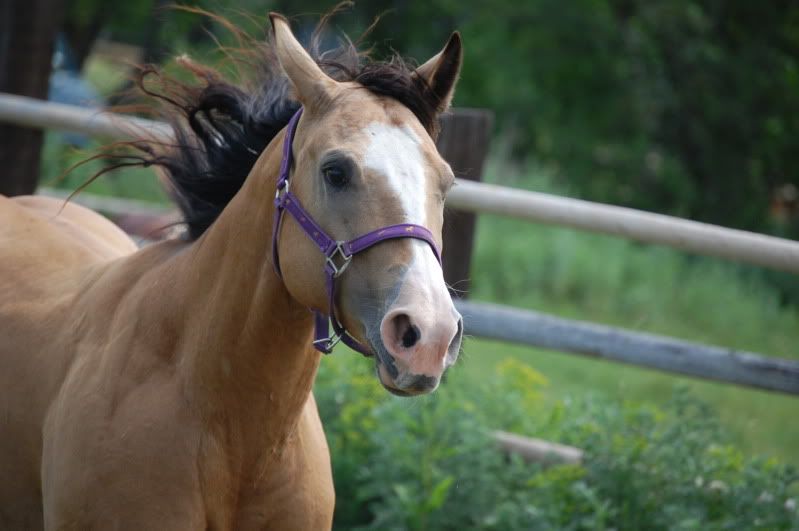 I wish her ears were in this.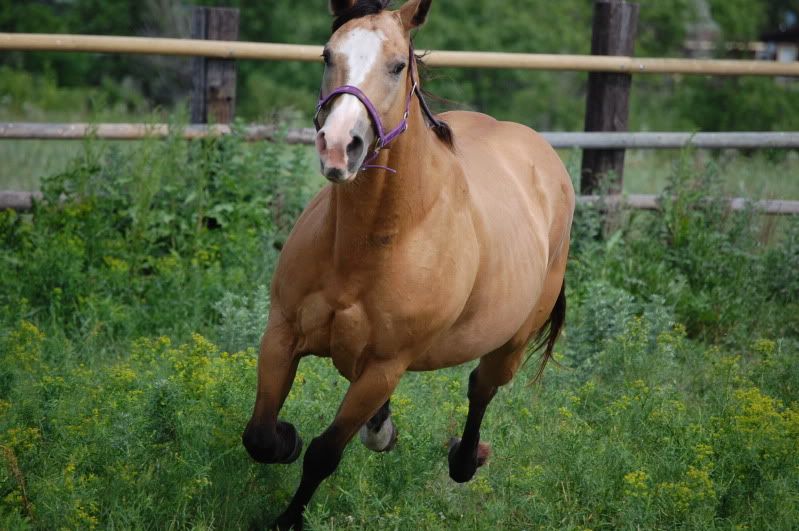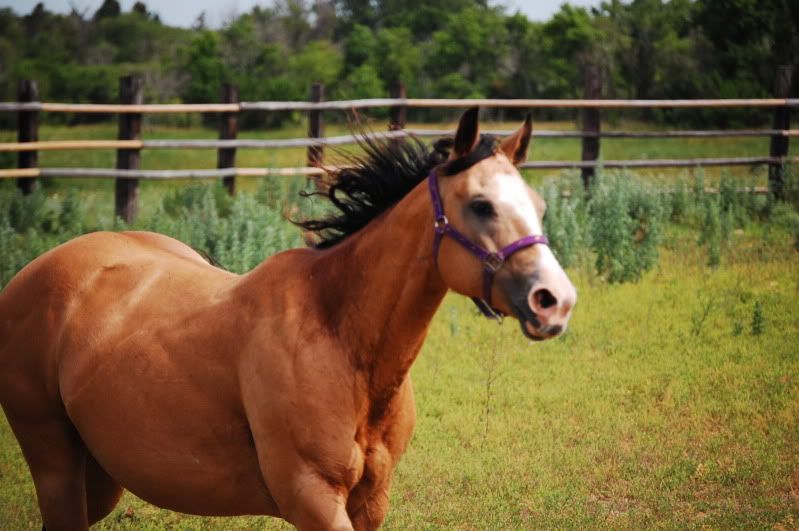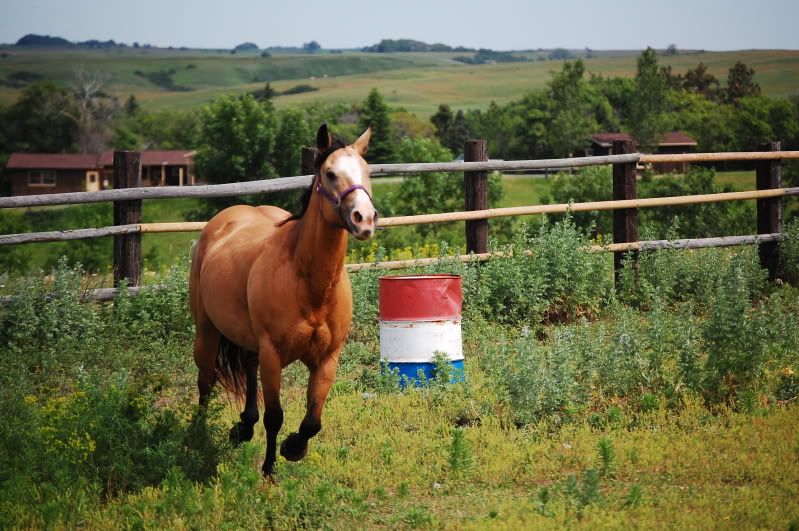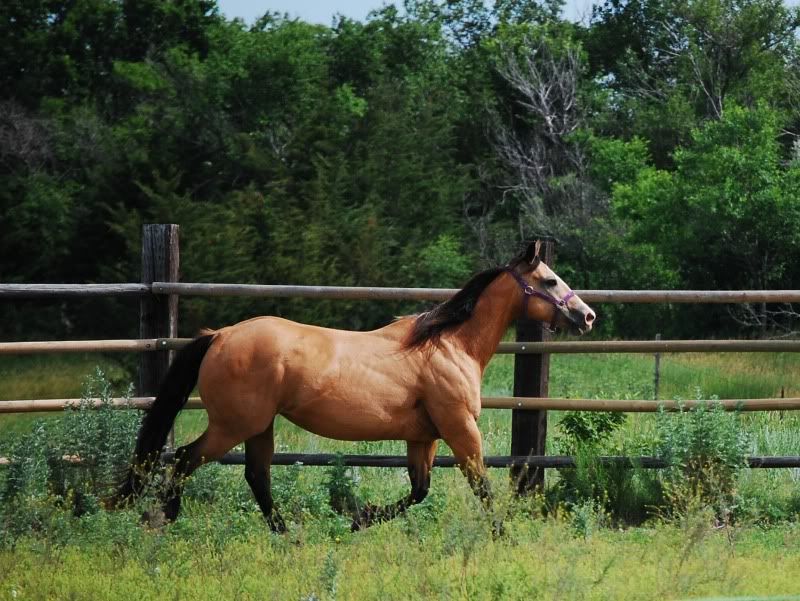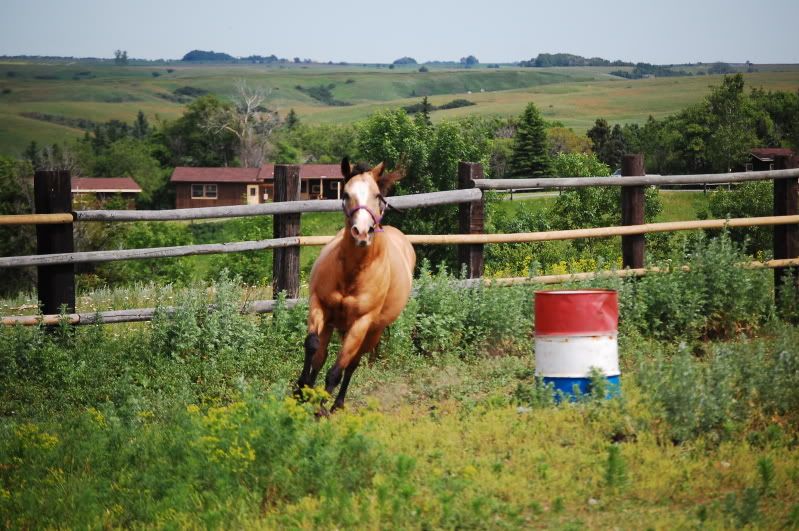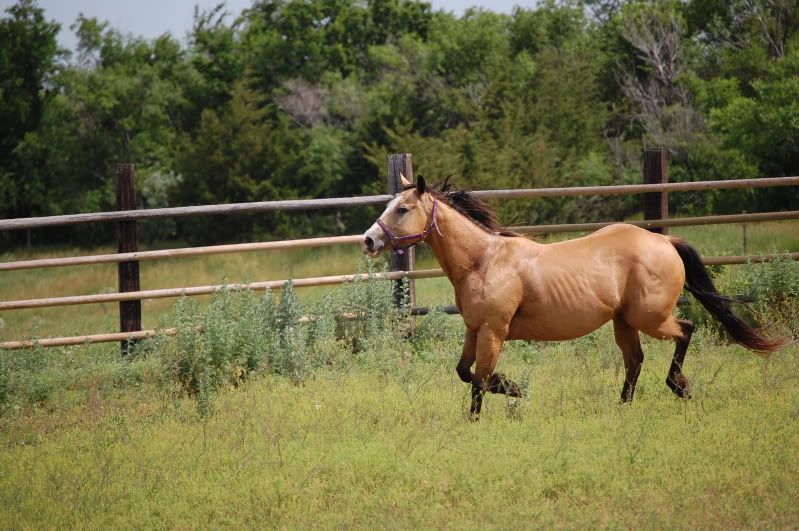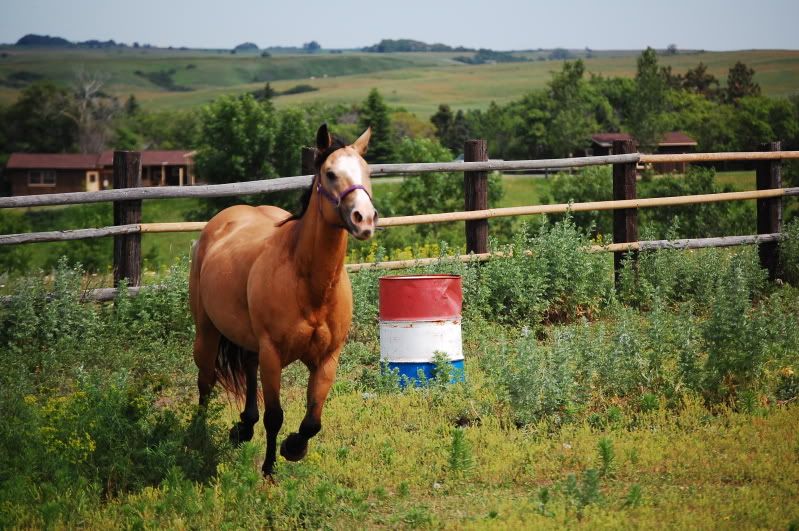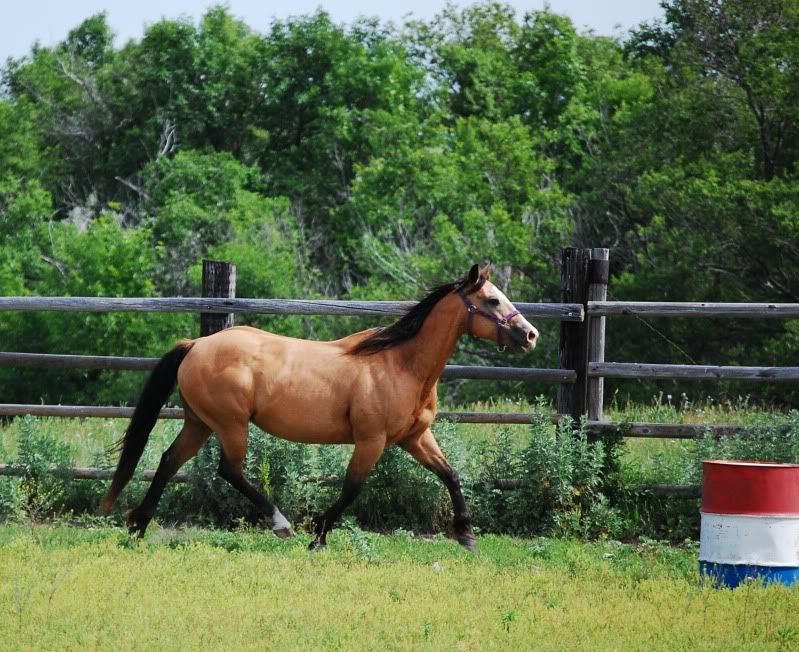 I look rather awkward, but she looks adorable.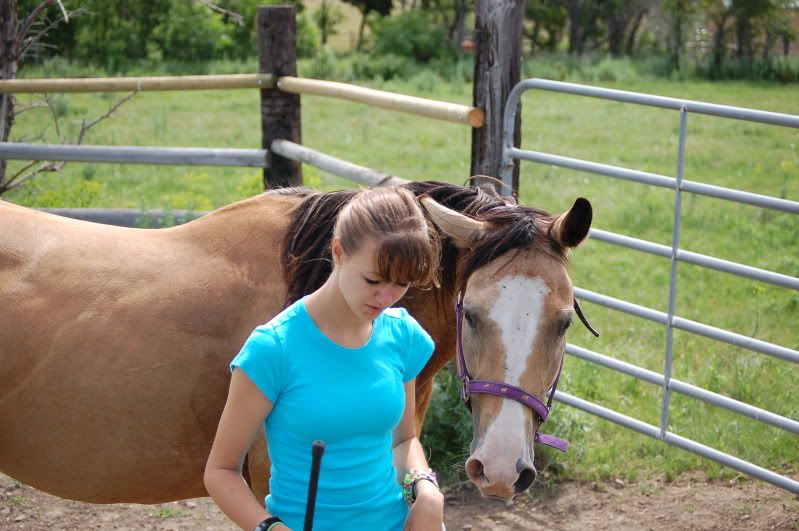 This was from yesterday when we went riding. I look so tiny on her. Baha. I was a little bit wary bringing my Nikon with because Abby's been a poop the last few days because she hasn't been ridden in a couple weeks..and I paid more for that camera than I did her. We did all right though.
Poseidon! I finally rode her for the first time on Saturday. Woo!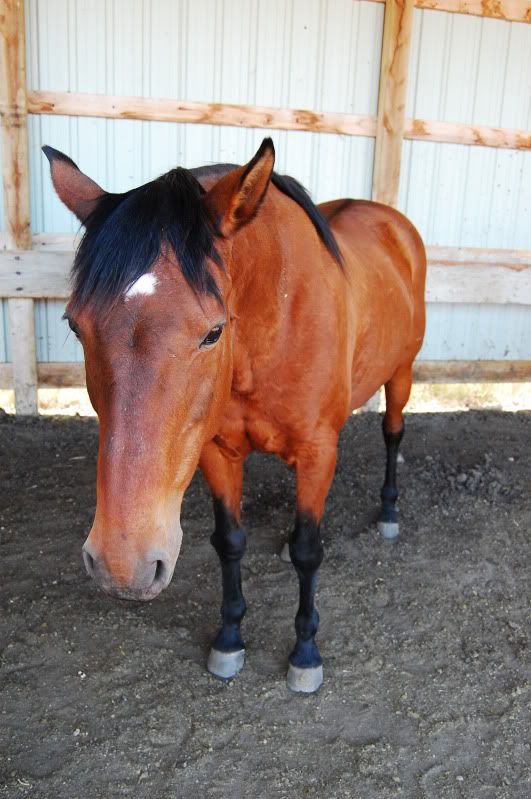 This is Gizmo. He's owned by another wrangler at camp. He used to be owned by camp until this spring. This picture pretty much captures his personality.
Two Socks, a 26 year old Quarab gelding, looking handsome. Also bought from camp by the same guy who bought Giz. I've definitely mentioned Socks on HF before, so here's a picture!
Great pictures! Poseidon is super cute :)
Great pictures!!!!
deff not looking like a TB gelding that day lol
shes just too beautiful !! love her color..
Awesome pictures, LOVE the quality.
Thanks, guys!
Quote:
Originally Posted by
ilovemyPhillip
View Post
Awesome pictures, LOVE the quality.
Baha. They were all taken with my Nikon D40..which has all of 6 megapixels. I'm fine with it because I never blow up any of my pictures, but my friend's phone has 8mp so it's a bit pathetic in the world of DSLRs now.
Your mare is just.. SO beautiful!
I love Dun colors!

The second one is of course super cute too <3