Ace
---
Let me introduce Ace, a 16hh Shire x Appaloosa gelding who I work with at the local RDA school.
He's about 15 years old and has arthritis, so he only really does light work (walk and trot). He still does a little bit of dressage, which is something he's rather good at!
I've been working with him for over three years now, and like to think I know him quite well. He's become something of a sook towards me, trying to help me put things away in his grooming kit, and loves a good cuddle or a scratch. His favourite trick is to try and give me cuddles when I'm working with him!
Anyway, here's a few photos of His Lordship...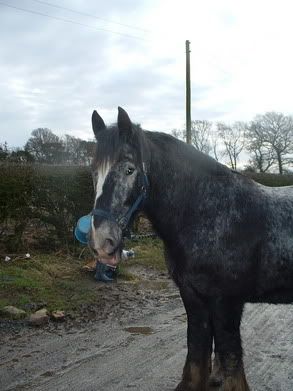 This rather crap shot is of me trotting on him!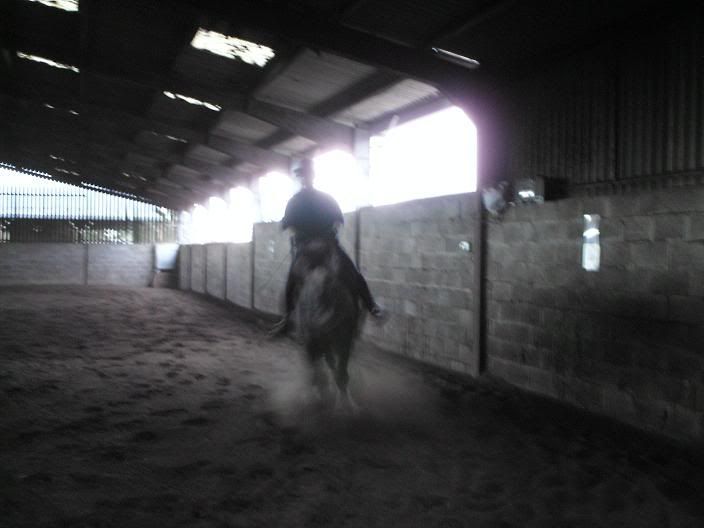 Obviously doesn't want his picture taken!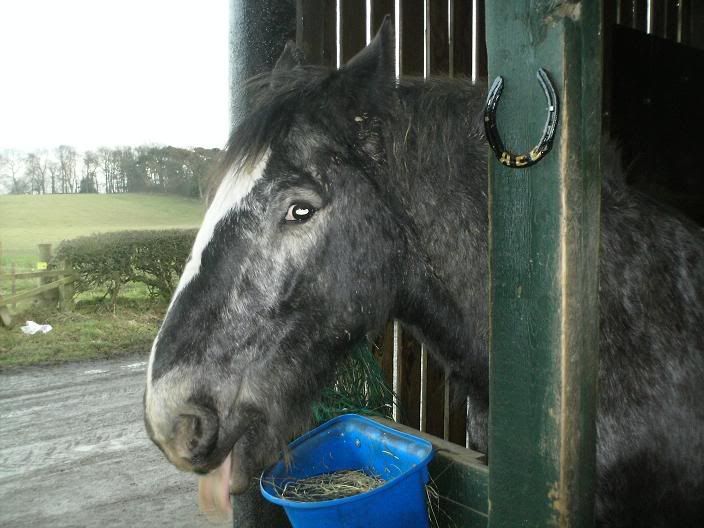 Yours truly and Ace, posing for a shot on the RDA website: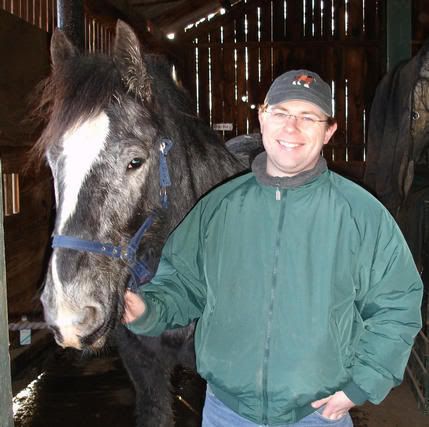 He likes hats...!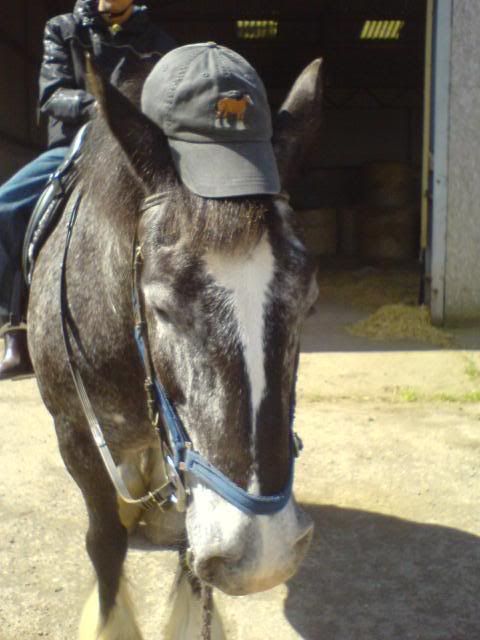 Trying out a new rug...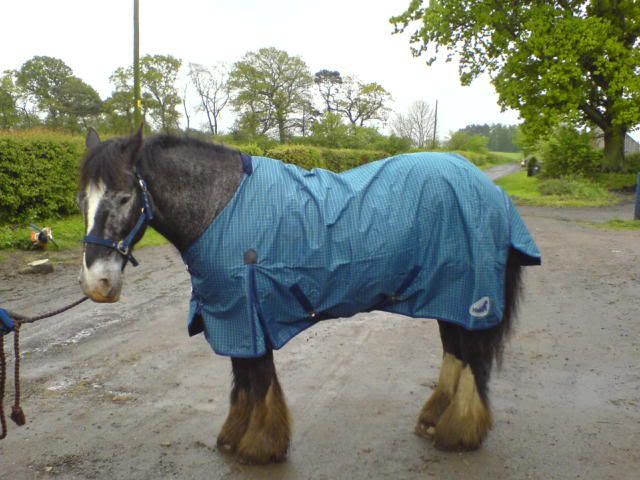 Saddled up for a gentle hack around the RDA route...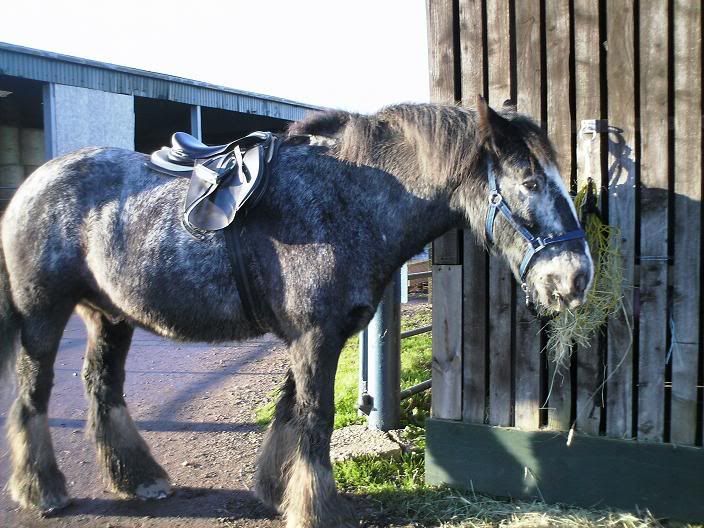 Spruced up for a dressage show: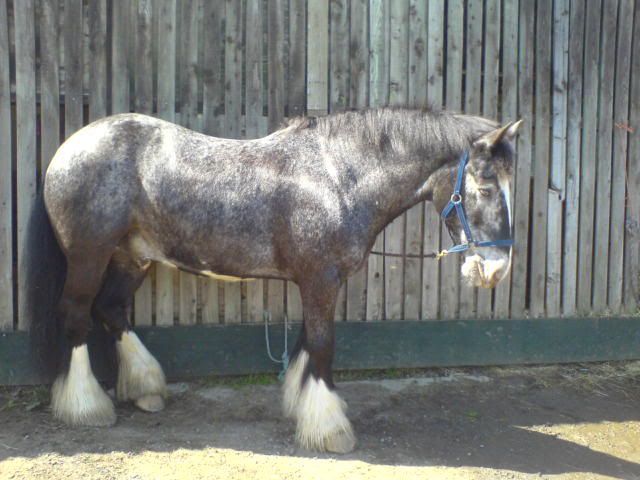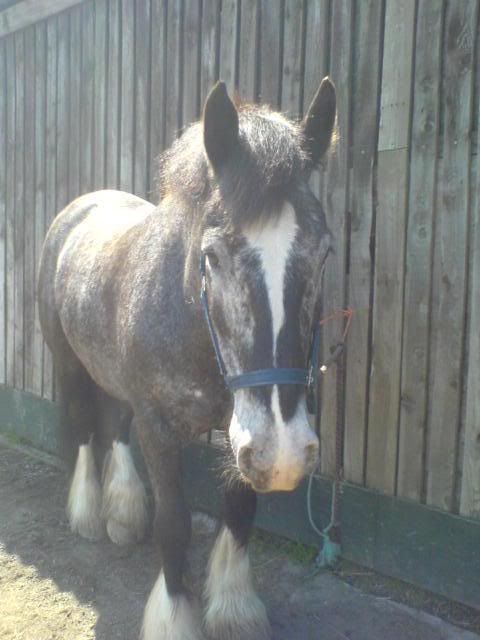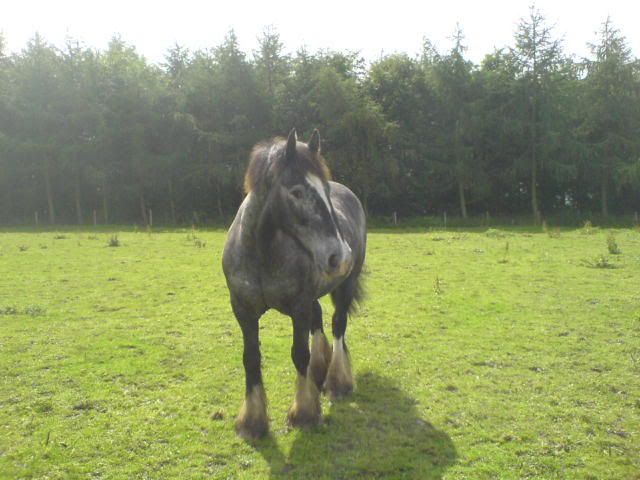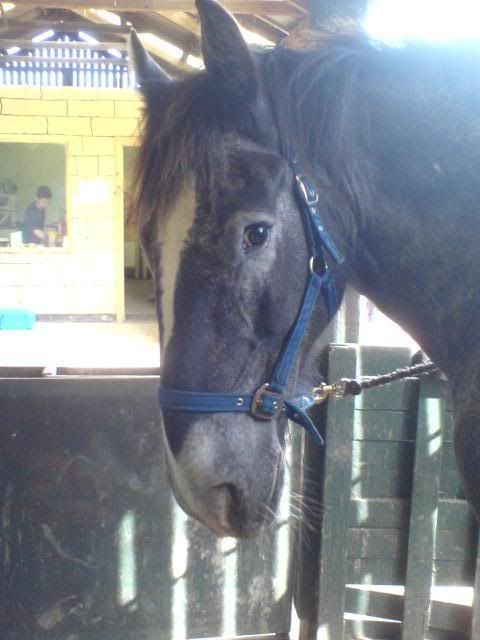 I dunno what he's doing here...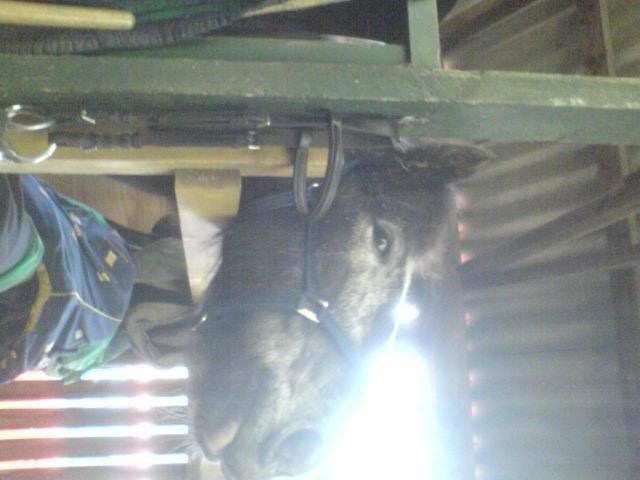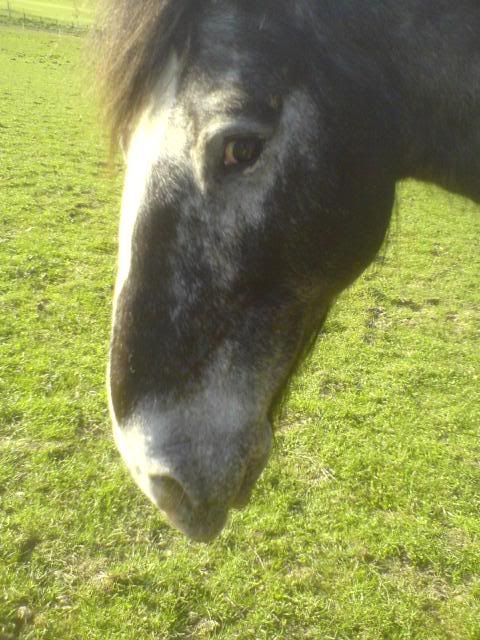 ---
Cheers,

Daren
I call this his "kelpie" pose, as this shot reminds me of a sculpture that's being built here in Scotland!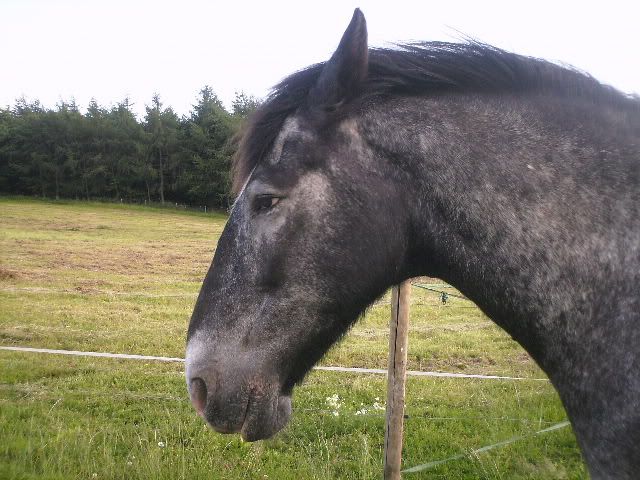 My favourite picture of him. He's managing to pull off the "I'm cute" look quite well here!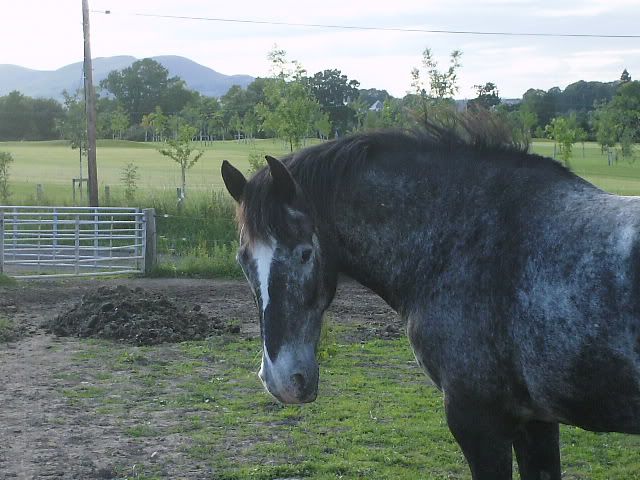 Remember I said he likes hats??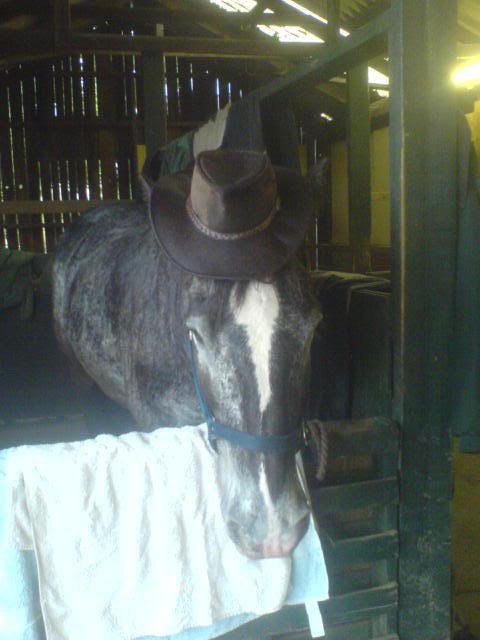 :roll: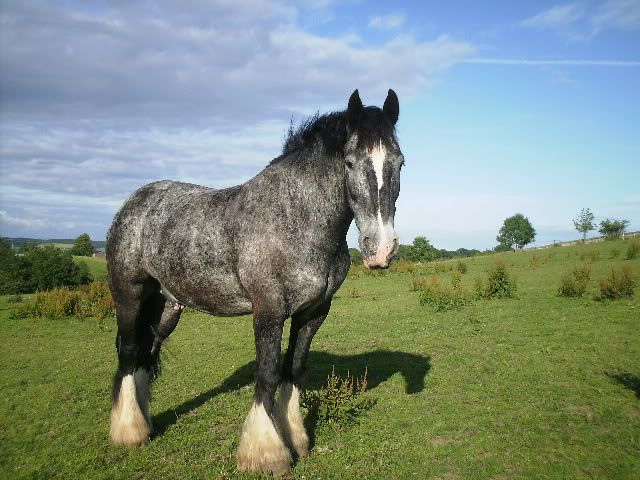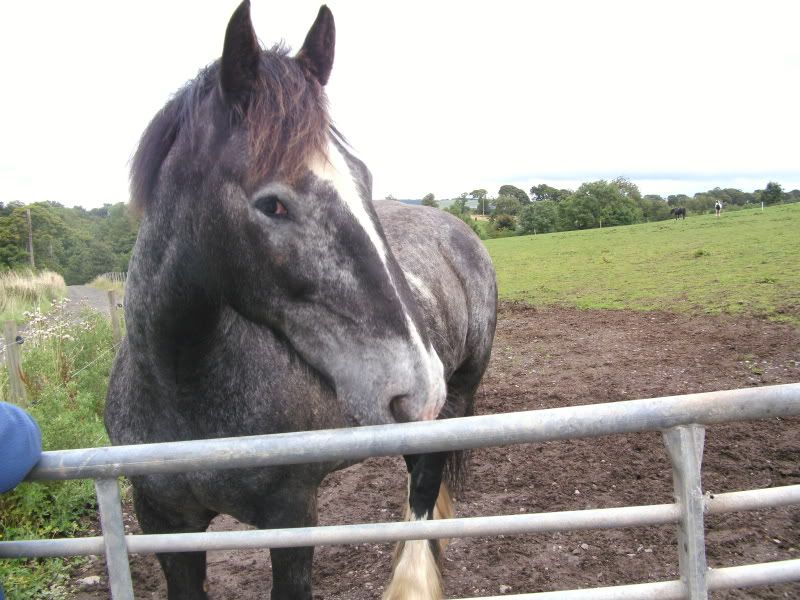 These last two were taken with my cheap mobile phone camera - they came out quite well!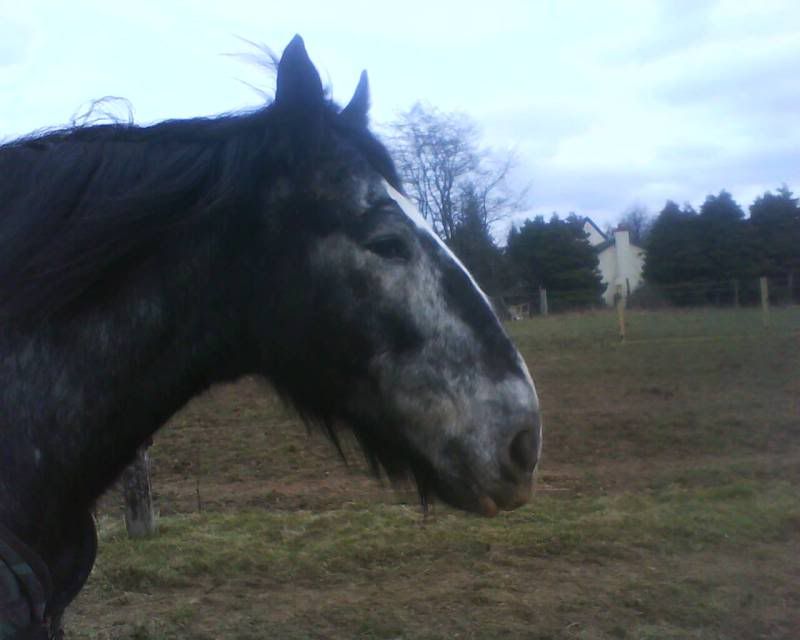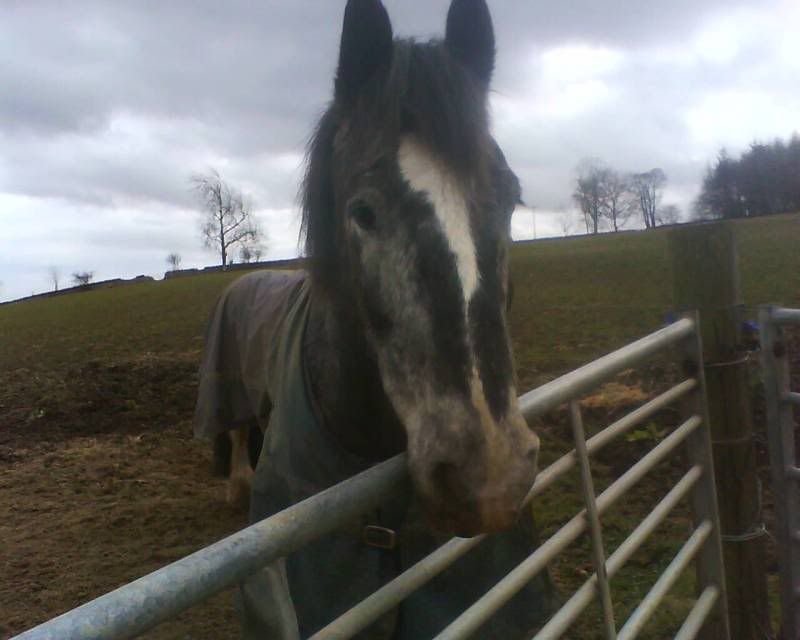 ---
Cheers,

Daren
Finally, I took these ones just before Christmas, as I hadn't managed to get any pics of the horses in the snow yet.
Ace and his best pal, Barney: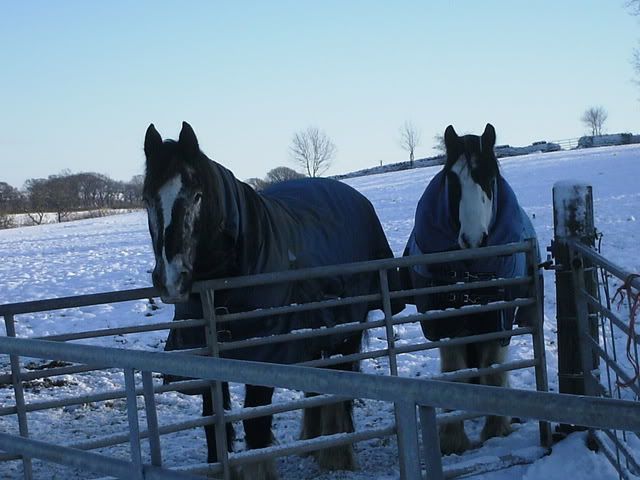 Ace and Annie: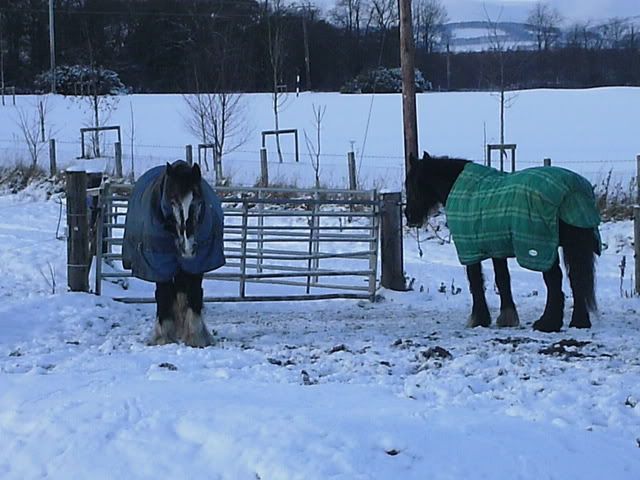 My favourite "snow shot":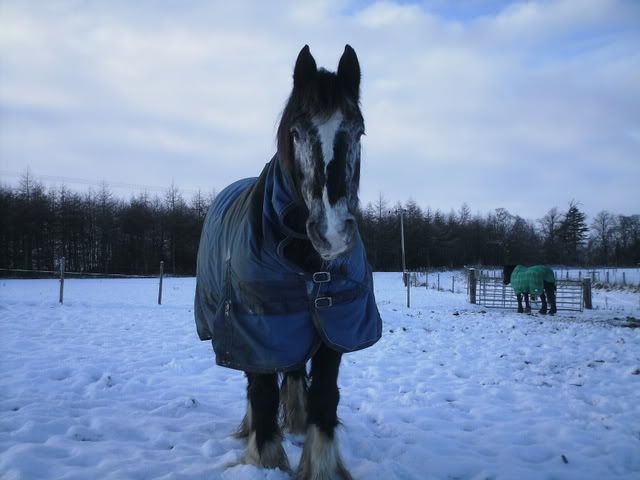 "If you don't put it away, it'll freeze and fall off!"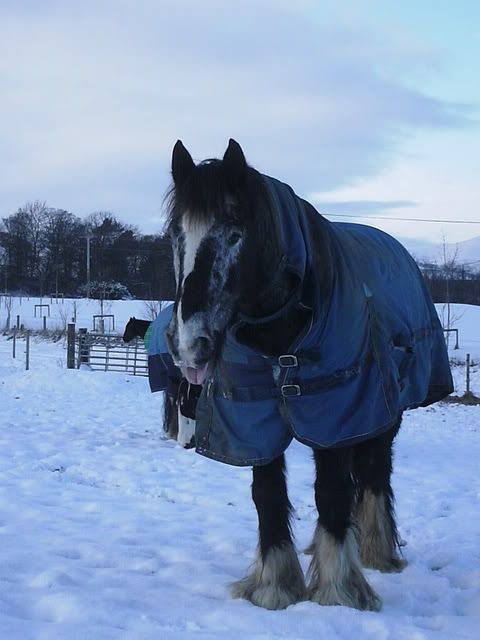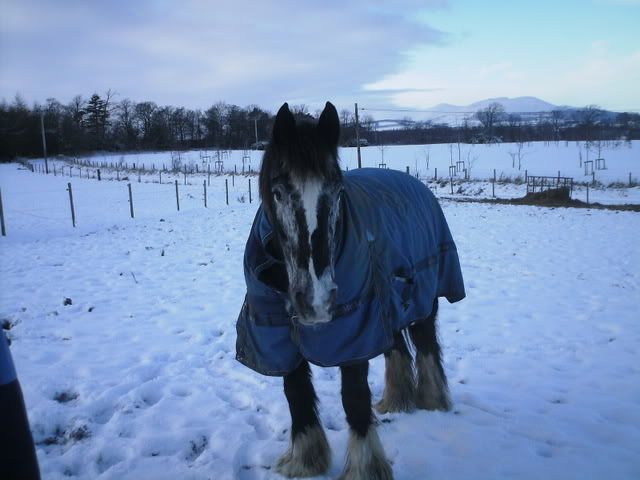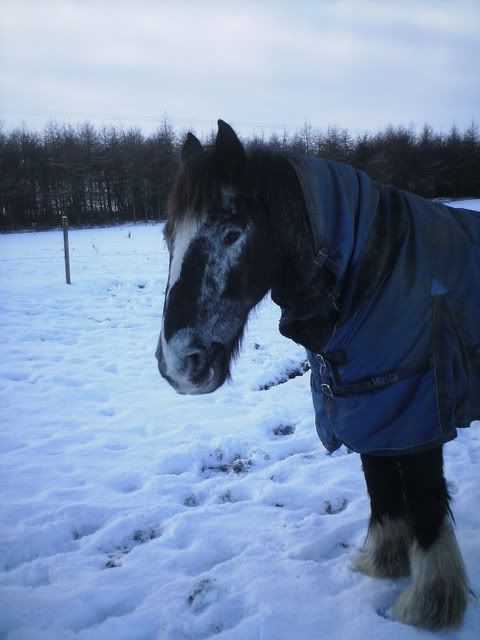 Bosom buddies: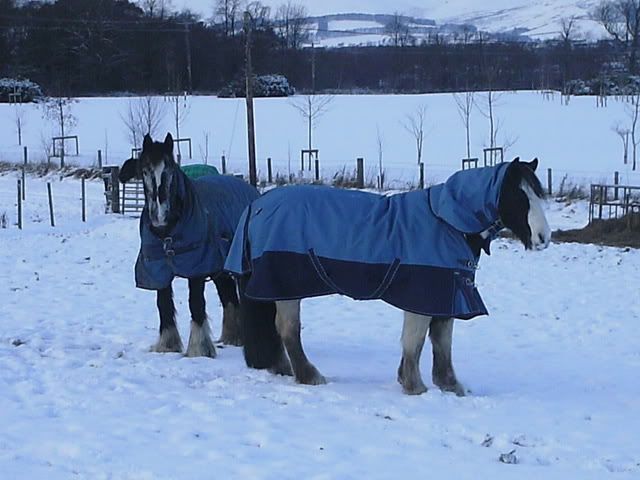 "I think I'm being followed..."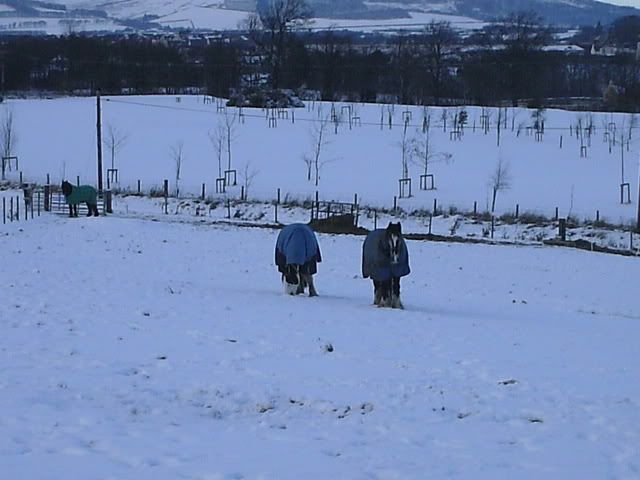 ---
Cheers,

Daren
"I'm definitely being followed...."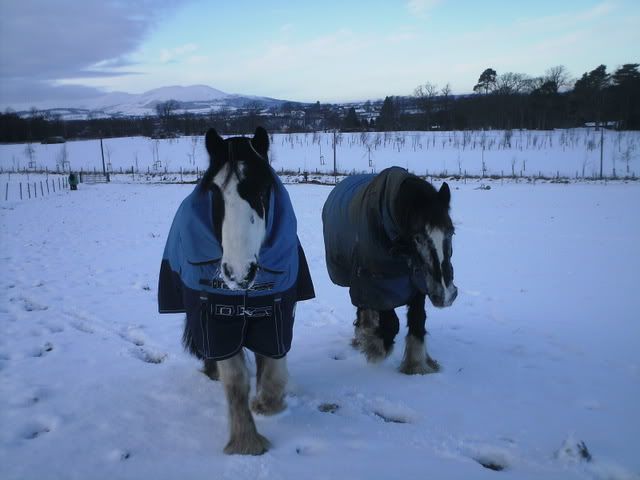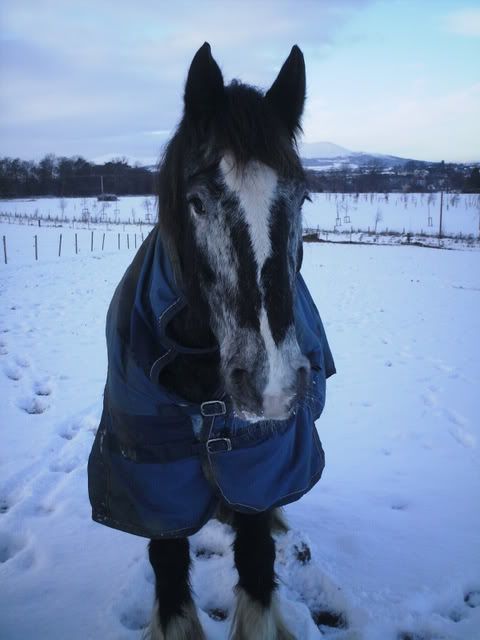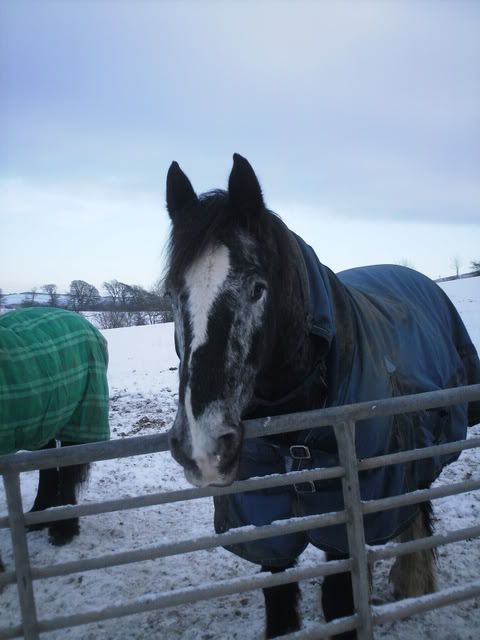 "Ha! See? It didn't freeze and fall off after all!"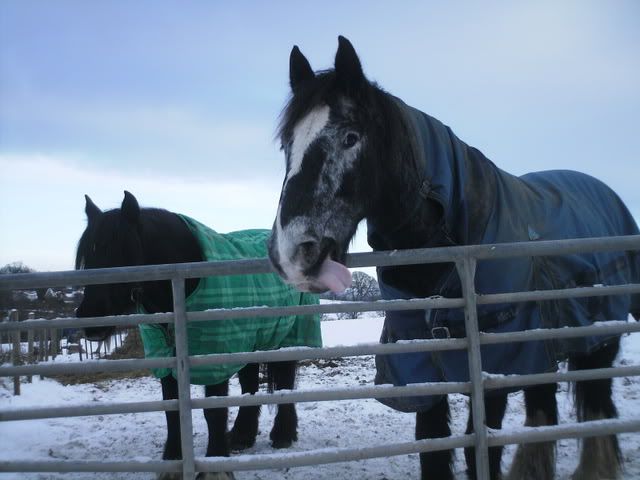 Group shot: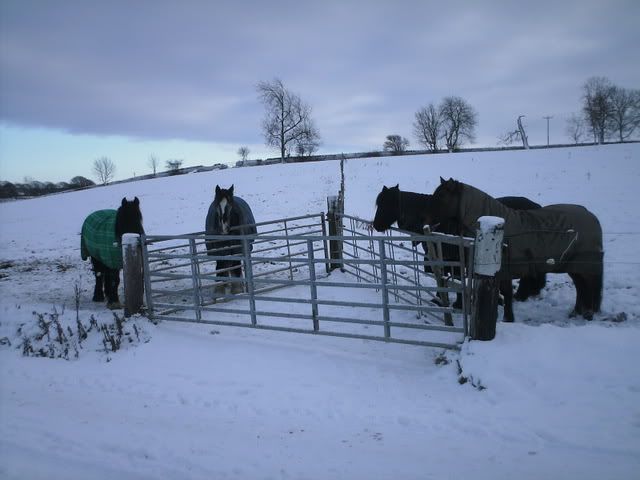 From left to right: Annie, Ace, Ringo, Katie-Morag
---
Cheers,

Daren
Banned
Join Date: Jul 2009
Location: In a land far far away, or so I wish.
Posts: 12,825
• Horses: 0
What a handsome big boy he is. I think he pulls off the cute thing in many of his photos, actually.
Wow, he certainly is a gorgeous boy. What color is he, blue roan?
No, he's a sort of black roan colour. Being a Shire x Appaloosa, it's given him a rather strange coat!
---
Cheers,

Daren
Oww, your boy is gorgeous. Love his color and so fluffy breed, hihi
He's our tallest RDA horse at 16hh. His specialist subject is "cuddles"!
---
Cheers,

Daren