Action Shot From Now And Before!!
---
I'm just going to do a few of each horse because I have 11 horses. Keep in mind all my boys are geldings, Fezick was once a stud but I got him gelded at 4 yrs old. Ok here we go...
Buttercup, Fezick x Misty's Filly. Born 2007 Arabian x Appaloosa.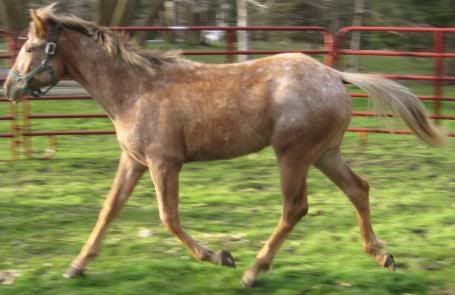 Cassady, ?? x Sassy's filly, Born 2007 Paint, last fall she came down with Tetnus from something in the soil but survived, she's still bouncing back and romps around but when you look at her she's just a skinny lil girl :( Pics are from before the Tetnus.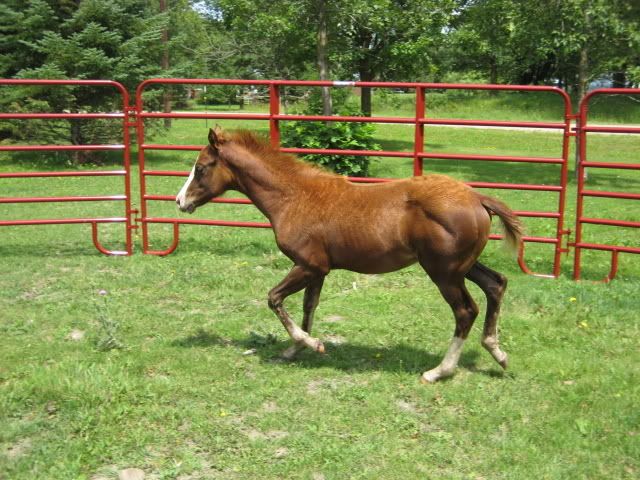 Fezick, Grade Appaloosa Gelding, Sire to Magnum and Buttercup. Born 2003. Incredibly active horse!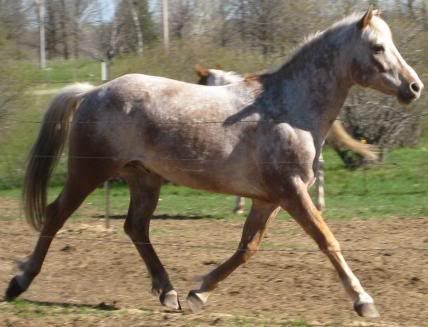 Jack, Grade Morgan gelding. Our first horse!! He's 18 yrs old and FAT FAT FAT. The Heart of the Ranch...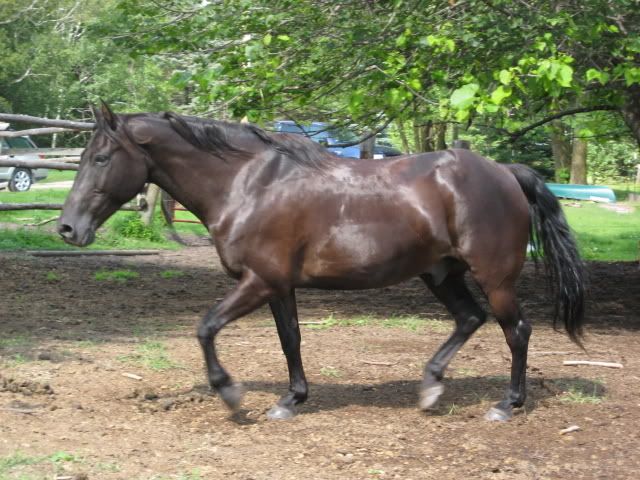 Lady, Arabian x AQHA mare, 16 or 17 yrs old. Hyper horse. Dam to Misty, Talon, and Rain.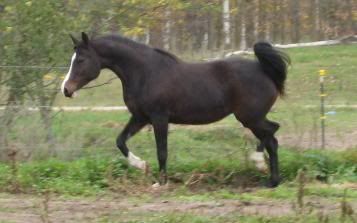 Magnum, Arabian x Appaloosa gelding, born 2006. Fezick x Misty's first foal.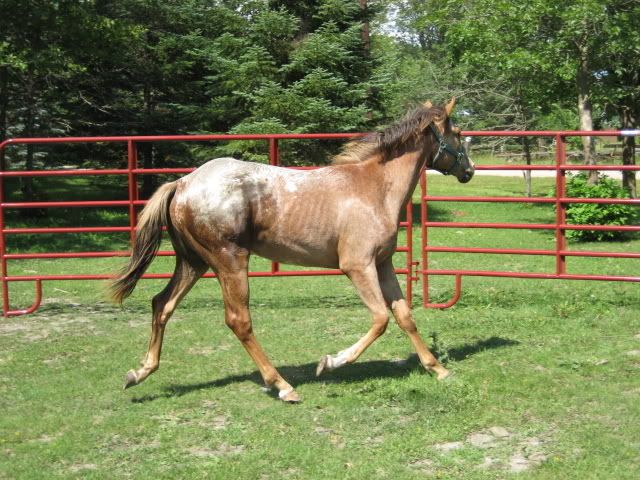 Misty, Arabian x Appaloosa mare, ?? x Lady's foal. she's about 13 yrs old. Dam to Magnum and Buttercup.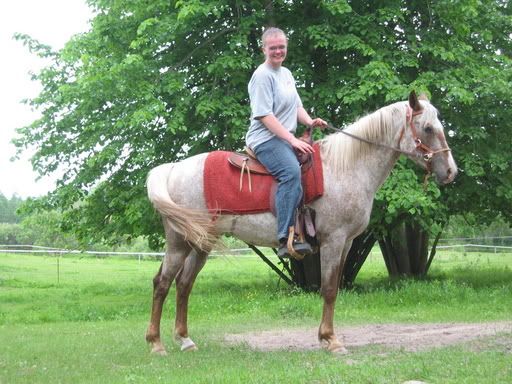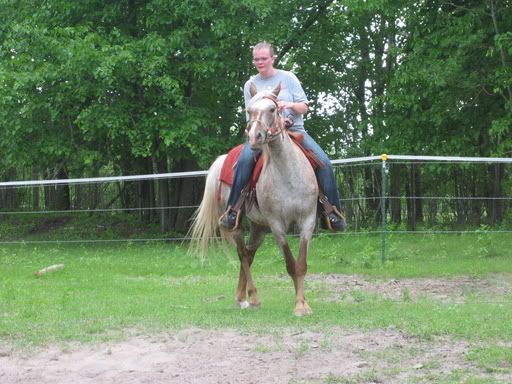 No Action shots of Oggi yet :S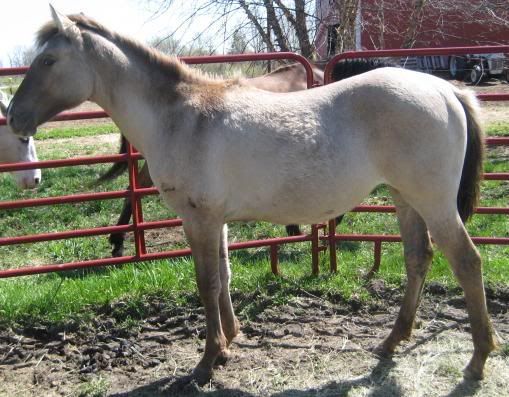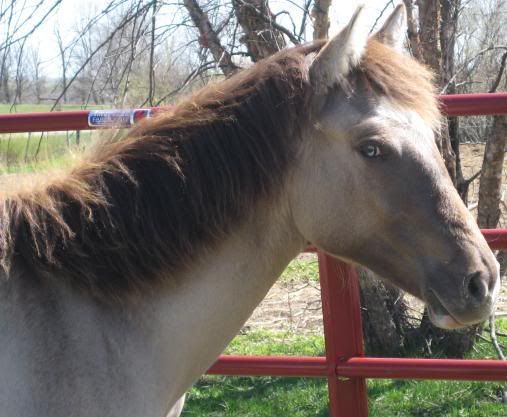 Rain, Arabian x Pinto Mare, Frosty x Lady's last foal. Born 2006.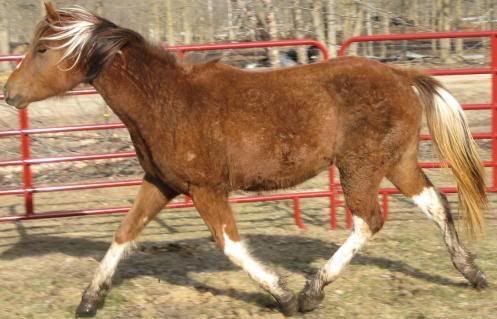 Sassy, Paint Mare, Dam to Cassady. Born 2003.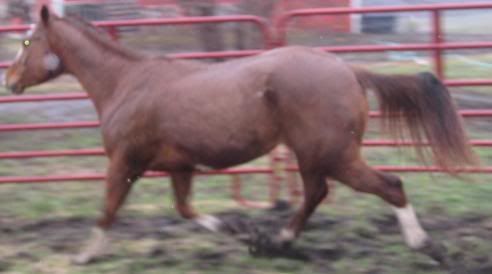 Talon, Arabian x Pinto Gelding, Frosty x Lady's foal. Full brother to Rain. Born 2004.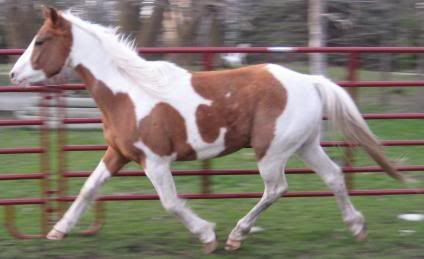 And I think thats everyone :) Hope you enjoyed the pictures :)
Pretty Pics!
---
3 barrels , 2 hearts & 1 passion
you have some gorgeous horses!
I love the ones of Fezick and Talon jumping! I also LOVE the one of Lady running. Very pretty animals!
Gorgous horses!
Love The 2nd Pic Of Lady! Class!
---
a silent night,wen friends are few,I close my eyes nd tink of u.A silent night,a silent tear,a silent wish dat u wer here♥ Is maith liom cąca milis:) lol
Don't be suprised if Fezick is gone! hehe. There so gorgeous!
---
Bailey's Mountain
6 year old tb
Still love Fezick! He's such a cute jumper too!
---
"The ideal horseman has the courage of a lion, the patience of a saint, and the hands of a woman..."