I love action shots- so more Please!!!!!!!!!!!!!!!!!
Re: ACTION SHOTS !!!!!
---
Quote:
Originally Posted by Our boyjack
Show us your action shots !!!!
:/ whats happening on this pic? lol
This pics was one of three shots doing the barrel race. This would be coming down to the finish.
this was back in my PC days. Destiny was the best ever, miss him heaps.
I found one of the others.
some picture my friend took for me at summer camp. This was after a year off of riding
vaulting! my mom took these so theres only one okay one
hope this works
Hi here are some of mine.
[/b]
Cool, keep 'em coming! lol

I love the vaulting pic!
here's one of me and scooter during a hunter pace in the fall....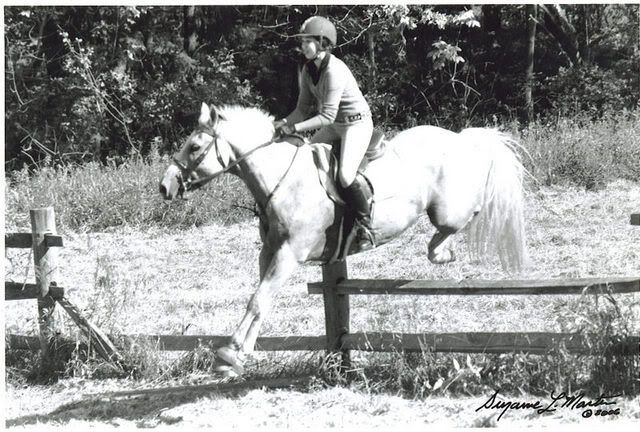 You all have lovely horses and ponies! I'll get around to adding mine, I just have so many!