the after pictures of the rescue
---
here are some after pics of Rocky my moms rescue horse. ORIGINAL THREAD:
http://www.horseforum.com/viewtopic.php?t=6802
1)
2)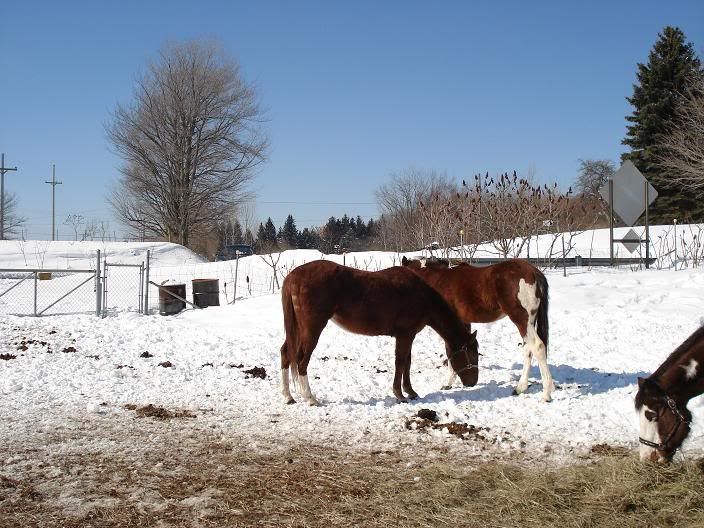 3)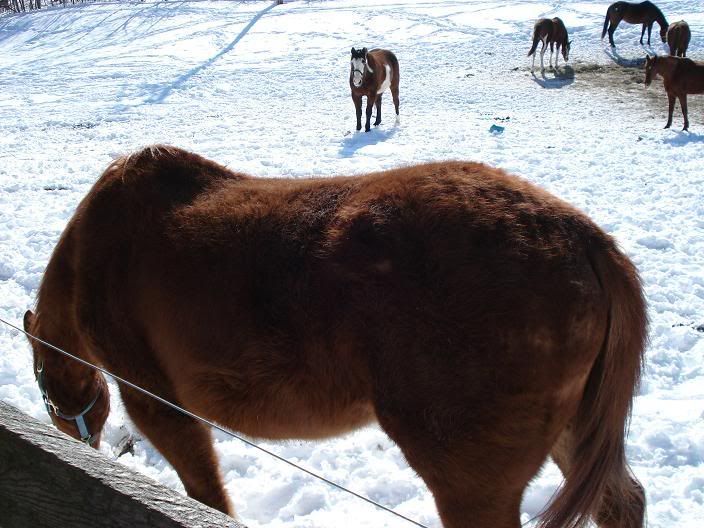 4)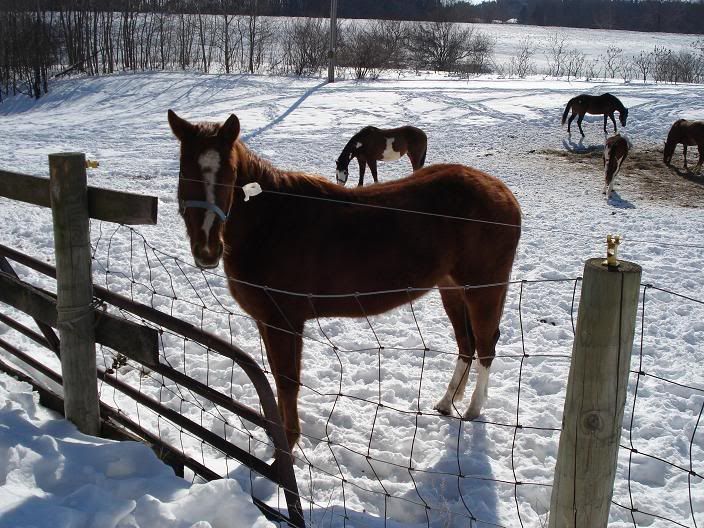 5)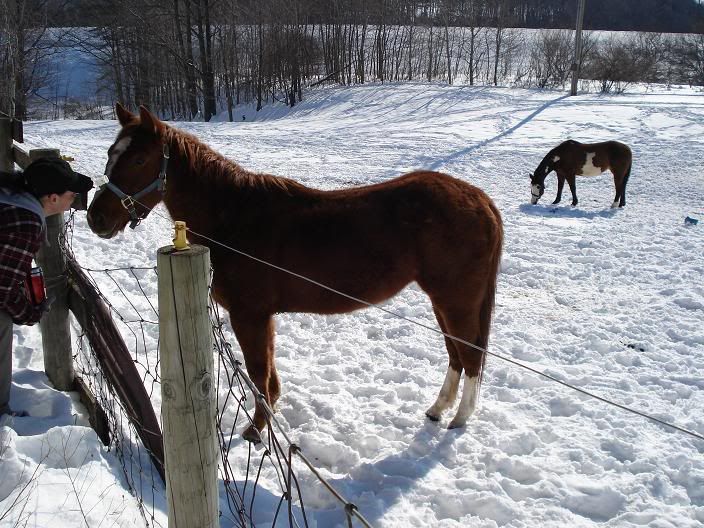 6)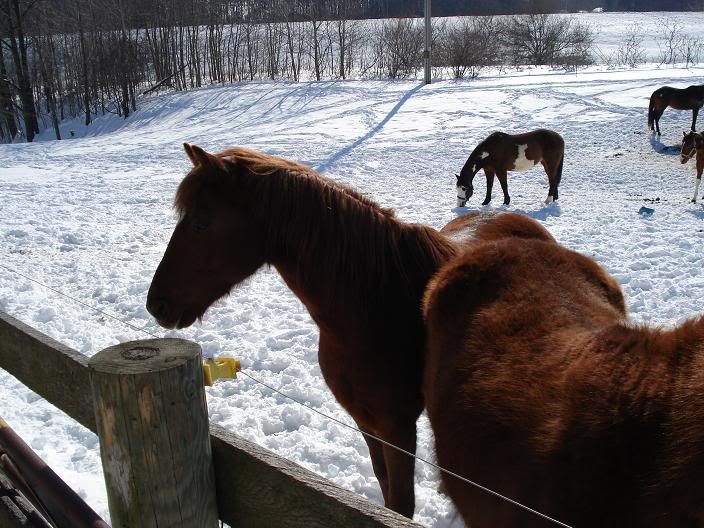 7)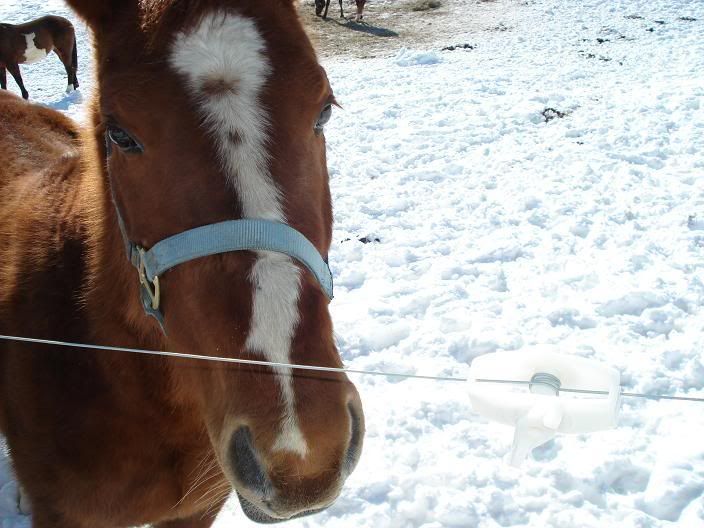 8)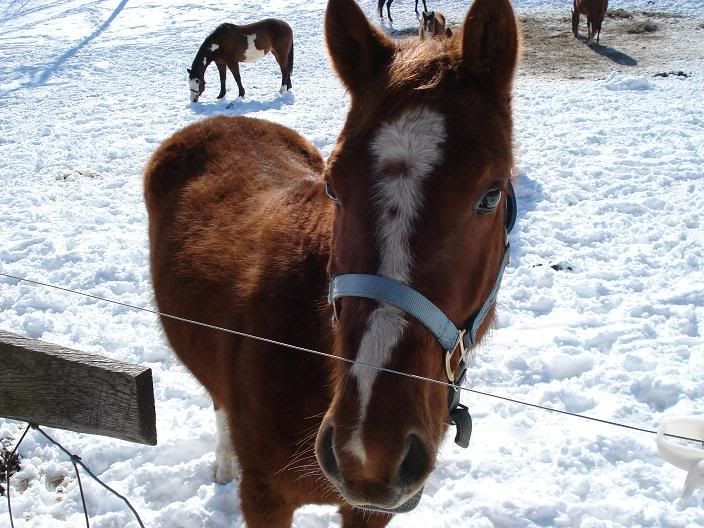 9)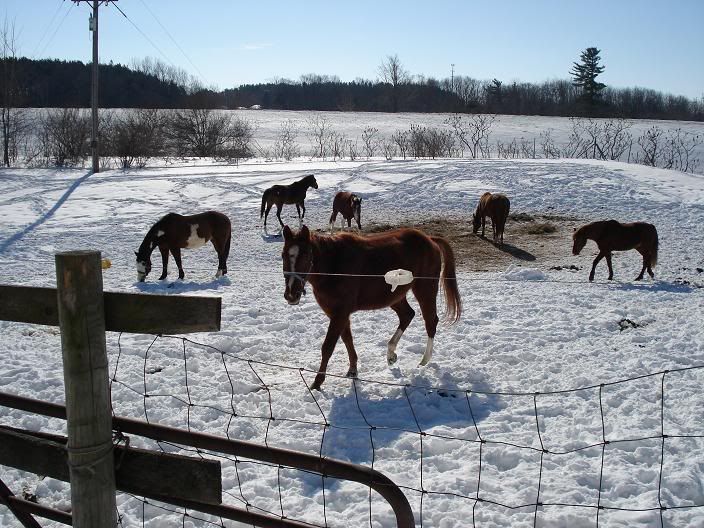 1- The hair on his rear is filling in WONDERFULLY.
2- He is actually filling out.
3- Showing his back. His spine is barely visible.
4-
5- Once again, his spine. His ribs are gone, still touchable but not visible through his coat as before. Does he look downhill or is it just the pic?
6- His rump has muscle, ignore Solomon's head in that picture. :] He is a hog.
7- Cute little face.
8- Cute little face again.
9- Friendly horse comes walking over for pets and love.
how old is he? If he's still growing then his rump will look high. The hind section is the first part that grows...and it's the first part of the horses body that stops growing...meaning anymore from 1-3 years that is still growing may appear to have a high hind quarters, but it should change once he's completely done growing
He looks much better. Kudos to you mommy.
AWWWWW!!! What a cute face!!
---
Have you hugged your horse today?
He is turning four in May I think, but I could be wrong. Hopefully he evens out by then and his rough start in life doesn't hinder his growth any. He is actually quite tall already.
That's good. Do you guys know what breed he is?
He is a Quarter Horse. We have all his papers to register him but no one took the time to do it.
Are you guys going to register him?