afterbath (like aftermath but not lol)
---
the other day I gave cody a very needed bath! I was quite happy with the results. Cody was not impressed though, not a bath fan. haha he'll get used to it :) sadly i didnt get any pictures of the bathing prosedure as... well i was the one doing it lol
all wet from his bath. he didnt even make it onto the grass before he started eating! lol
enjoying some nice sun and grass while drying off :)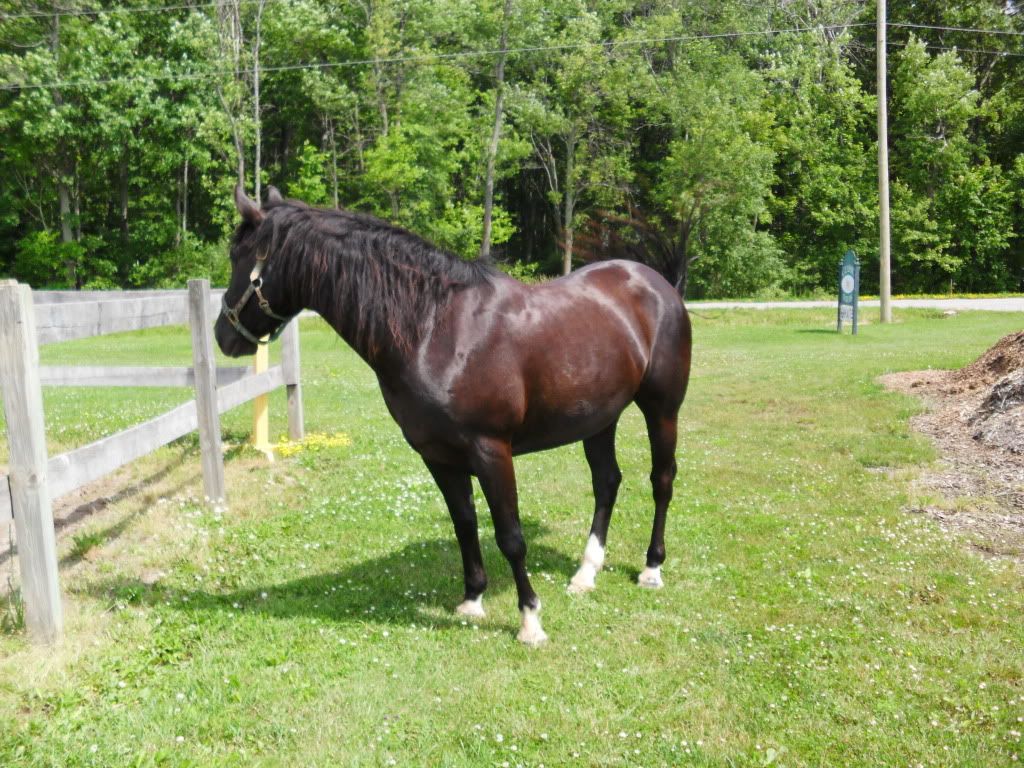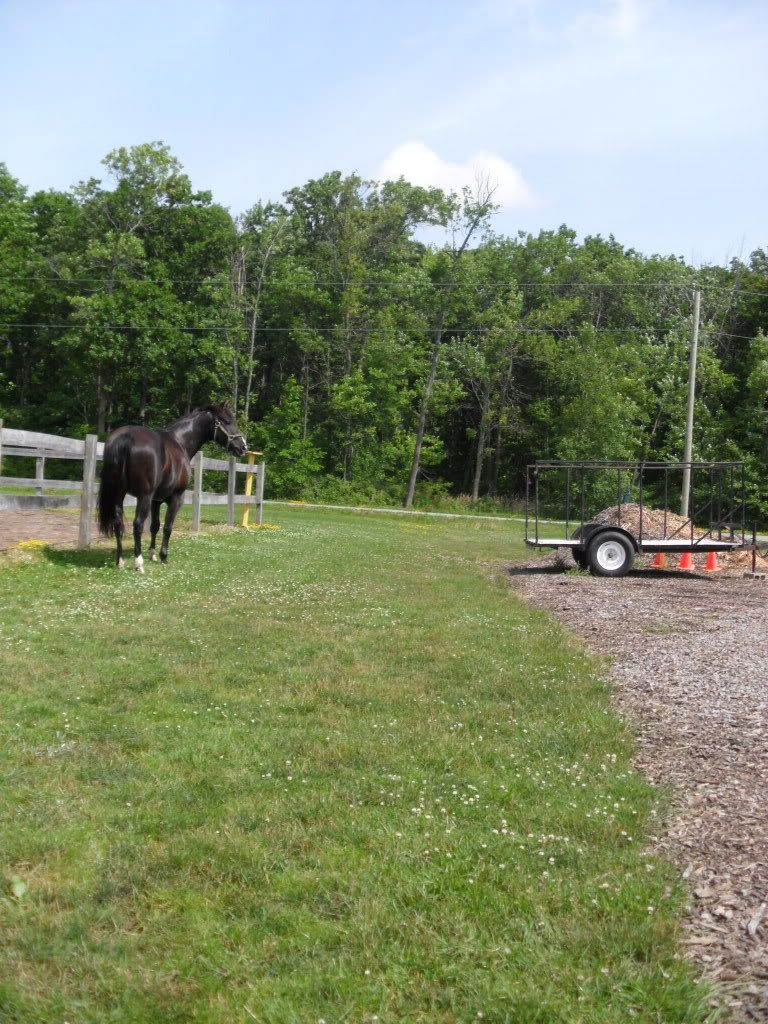 All dry! I love this picture, you can really see the reddish hue of his coat
he goes completly black in winter so i enjoy his summer colours while i can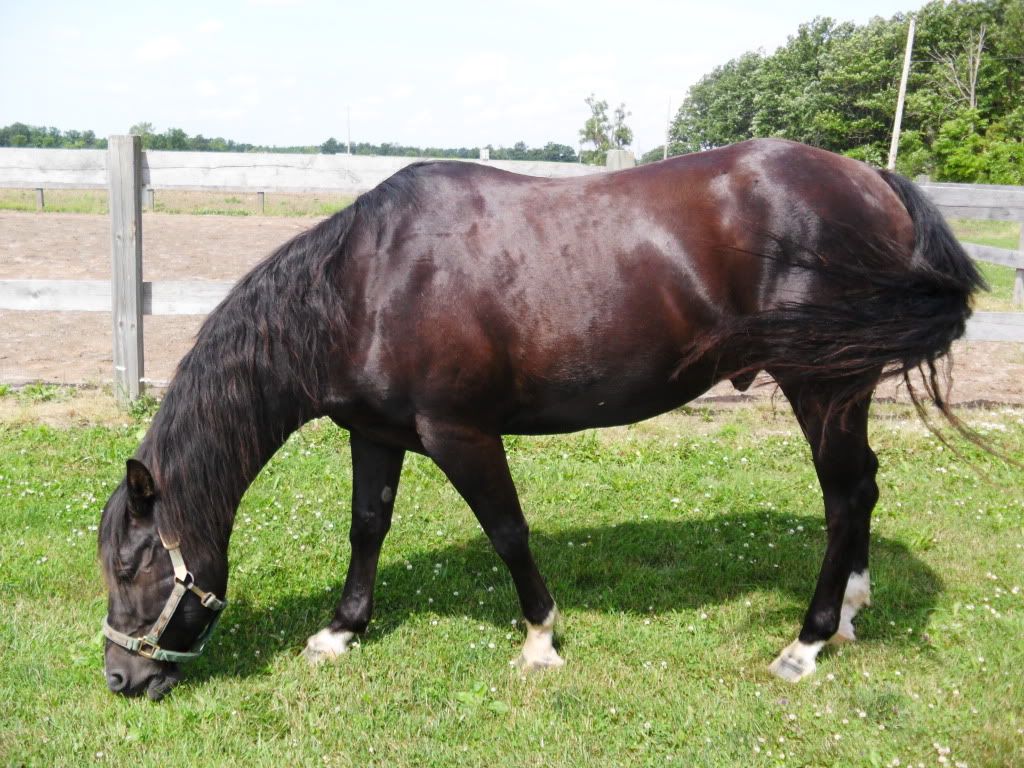 and of course the cat :) I was sitting on the picnic table watching Cody graze and i heard tigger mewing. i look over towards the barn and she's sitting inside one of the windows watching me through the screen and meowing at me. then she disapears from the window and comes running from the barn towards me, hops onto the table and promply assumed her "love me" possiton. aha i love this cat
<3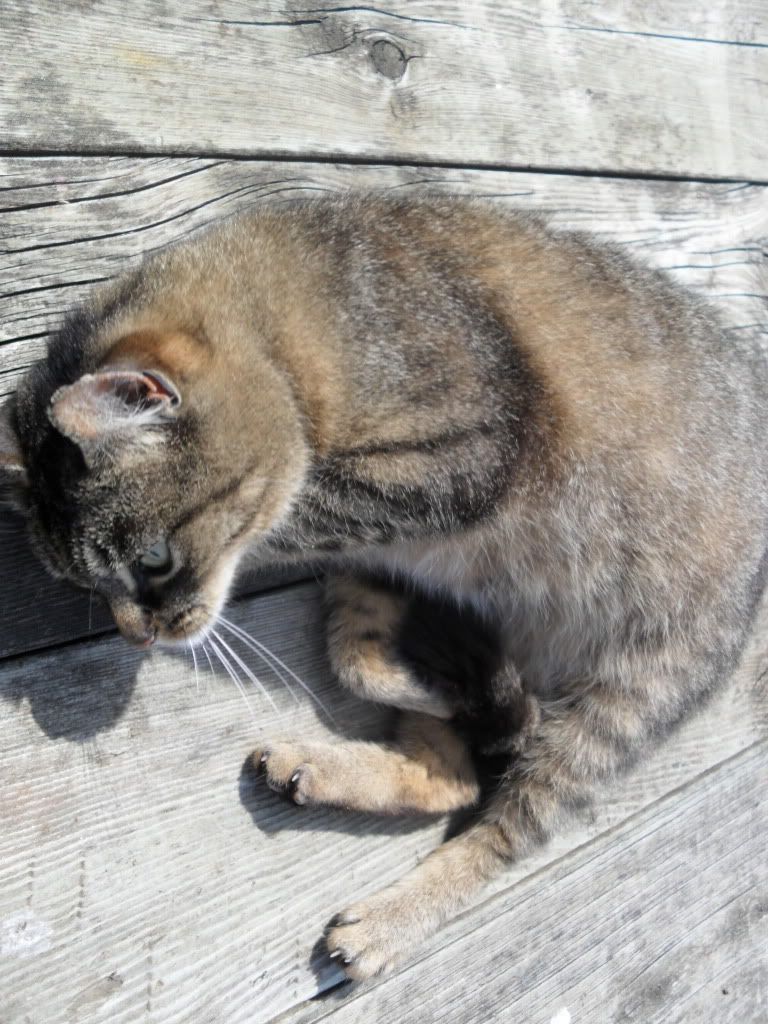 Mine feel that baths go in this order...bath, roll, repeat

What a cutie!
Beautiful and healthy looking horse. Kitty looks like my Oscar, too.
How lovely and shiny! *Puts on sunglasses.
Thanks!! i love my boy.

Cody loves his roles to! (part of the reason needed a bath lol) which is why i took him out to the grass to dry off. if he did decide he needed a nice role. the grass doesnt do as much damage as dirt or arena sand :)
The deep red is absolutely awesome. Handsome guy you got there!
---
-Kelsey
Horseless currently. Hoping someday that will change.
Thank you! :) i must admit. i do catch myself drooling over him sometimes lol