Alto Aced It, AKA Angel, VERY pic heavy
---
Now the longets foal watch in history is over
, I thought it was time for Angel to have her own thread
Here she is 2 days old, and her first full photo shoot. She's looking dryer and straighter but still needs to fill out a little, such a feisty little soul as well. I have owned, and do own many horses, I think Ace and Angel own me.
Mum don't look now but there is a strange person looking at us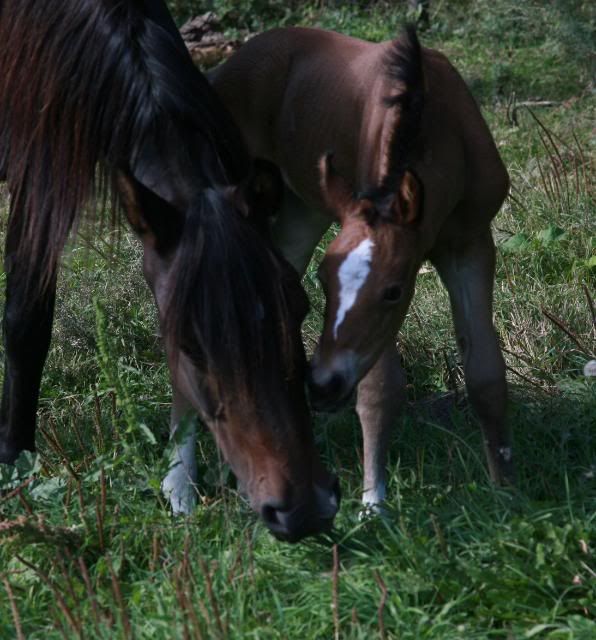 She's still looking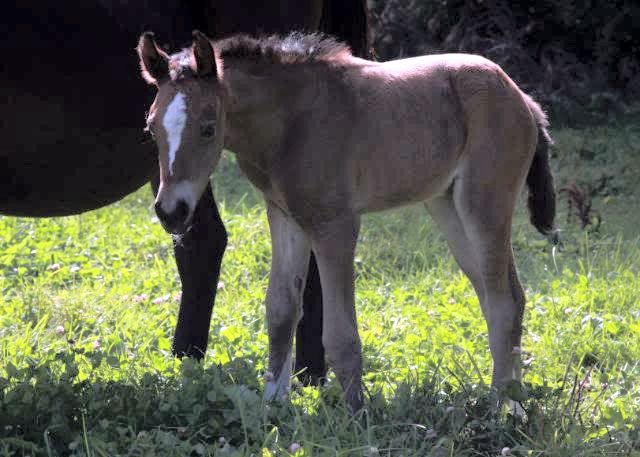 This is my Haffie side, FOOD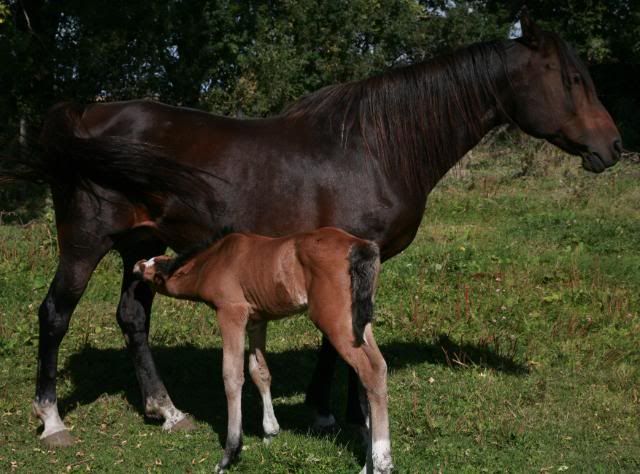 Mum she's STILL watching me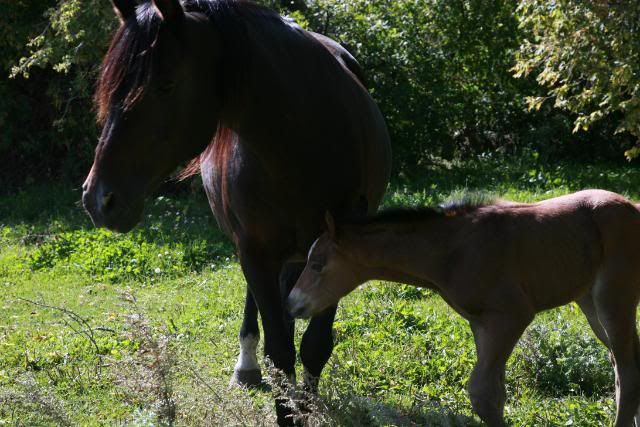 Action shot LOL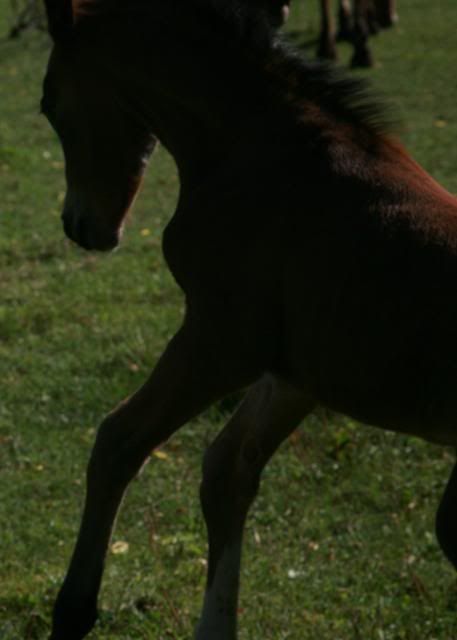 Finally the poses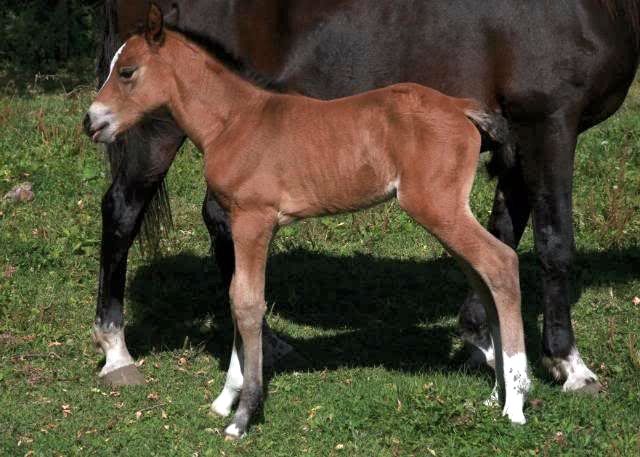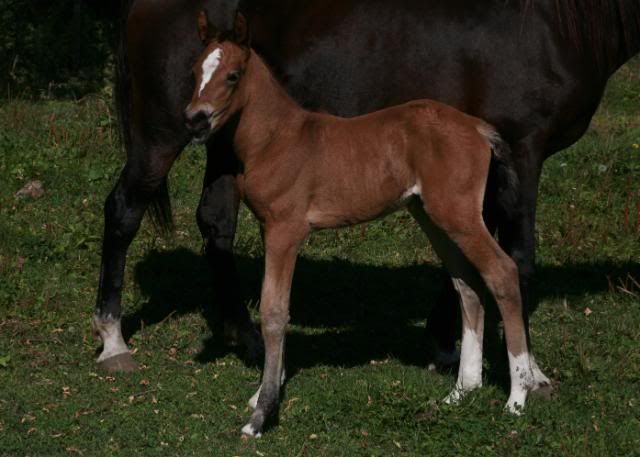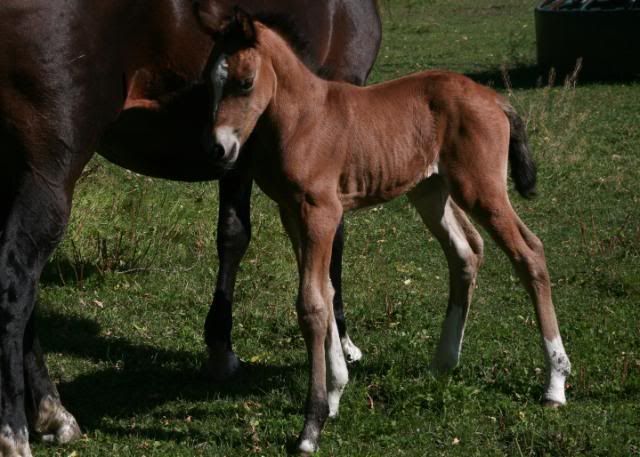 My gosh she is adorable!!!! She is going to be such a looker when she is older! :] Congrats on her and I love her name btw :]
---
just a small town girl with a big town dream :]
Squeeeeeee!!!! It's about time we got more pictures!!
She is absolutely darling.
Showing
Join Date: Jun 2011
Location: Cariboo, British Columbia
Posts: 11,940
• Horses:
3
Perfect! Was she worth the wait?
Omg but you DO do babies right over there!! She's fabulous!!
Posted via Mobile Device
She's completely and undeniable adorable!
---
100% Anti-Slaughter and PROUD of it!

SUJ, this is completely off topic but I've been trying to figure out what the picture says in your signature line. It's too small to read. Would you mind cluing me in?
Beautiful baby Golden! Her momma is one of my favorites on here.
Posted via Mobile Device
What a beautiful baby! Love the pics. I must say though now that I don't have Ace's foaling thread to check hundreds of times a day, I'm at a loss to do with my time :)
---
You are never better than anyone. Every rider has skills they need to improve. The only one you must compare yourself with, is you.
She is adorable! Congrats on such a gorgeous, healthy baby!
Similar Threads
Thread
Thread Starter
Forum
Replies
Last Post
Aced horse?

pepsilaverne

Horse Training

12

07-21-2011

03:29 AM

Angel

ShutUpJoe

Horse Pictures

11

03-18-2011

05:00 AM

Hes my angel

laurenlovesjohnny

Horse Videos

0

02-15-2010

09:27 PM

Sad Day for Angel

Beau Baby

Other Pets

1

07-30-2009

03:21 AM

Angel

NyHorseGal

Horse Pictures

6

02-01-2009

05:29 PM