Amazing markings!
---
If you have any crazy, beautiful or different markings share! Here's some of mine..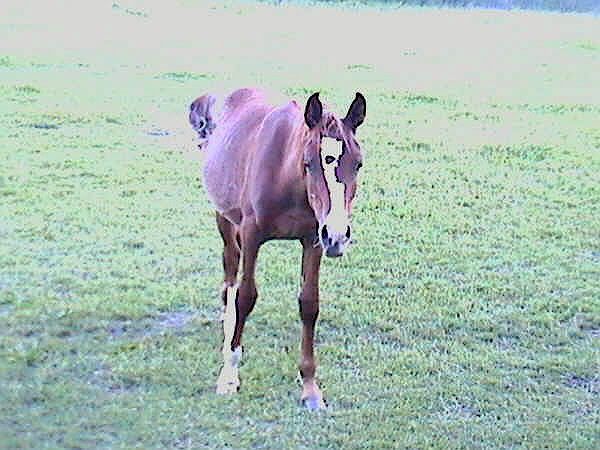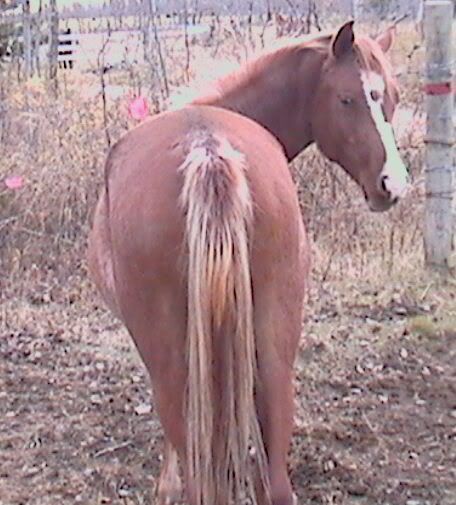 She had black, chestnut, and white in her tail, it was really cool!
I don't have a picture of it available yet, but my horse has a white spot on his chin. It's pretty cool. When I have a picture of it, I'll post it in my albums and in my barn.
---
"And somewhere in the northwoods darkness a creature walks upright. And the best advice you may ever get is: Don't go out at night..."
I have a former rescued mare here with very similar facial markings. She has a heavily roaned blaze, Shes chestnut with light roaning everywhere else
Another mare (Also former rescue)... Four year old dun - NO white anywhere just white tipped ears which I thought was pretty cute!
---
Last edited by New_image; 02-19-2009 at

02:15 PM

.
There was a Halflinger at a horseshow whos showname had something about "U-Turn" in it. The horse actually had a marking that resembled a curved arrow like a U Turn sign.
Those are pretty interesting. I wish I had a full body shot of his legs on this computer because he had 3 stockings with those freckles as well.
heres my Jiffy boy
i love how it goes crocked;)
Started
Join Date: Apr 2007
Location: Australia-The best Country!
Posts: 2,192
• Horses: 0
I love the pics of jiffers!
---
Rach
WE ARE GEELONG! THE GREATEST TEAM OF ALL.....
thank you! i like them alot too
Here is my TB - I love him so much, he's my Super Hero.
I love his blaze, very unique!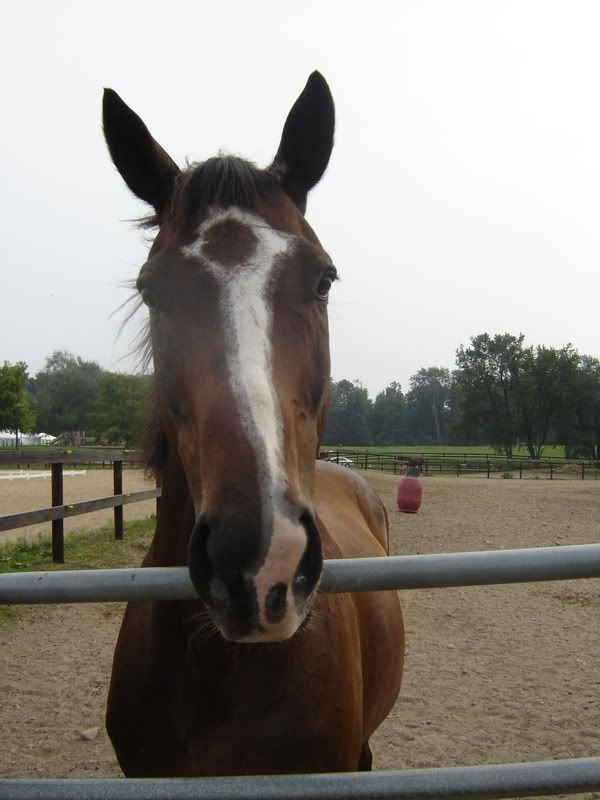 And of course, I just love Him's nose!