Amazing Shetland Pony Jumpinging Pictures!
---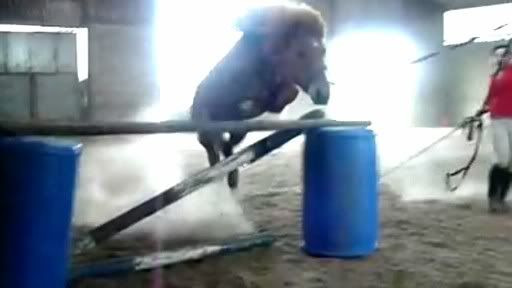 Yearling
Join Date: Feb 2007
Location: In the Phantomof the Opera's lair beneath the Opera Garnier
Posts: 1,112
• Horses:
3
LOL ever seen the Shetland Pony Grand National? No google it, its a riot LOL. But yeah I'm not surprised. I saw a demo a year back with American minis and heck could they jump!!!
heres the vid BTW
HAHAHAHAHAHAHAHAHAHAHAHAHAHA

Waddle little ponies, waaaaddleeee!!!!
---
"I was eight years old, and I've never forgotten her face when she told me about watching you ride. She told me she saw you, and your horse was dancing in the moonlight."
-- A.C. Crispin's "Sylvester"
LOL that's so cute! They just kinda hop over the jumps!
---
"Horses and children, I often think, have a lot of the good sense there is in the world."
That is way to cute! I sooo want one of those little guys!