Ambers Halloween Costume!
---
We had a Halloween Party and costume contest at the barn on Sunday, It was soooo much fun I dressed my mare Amber up as a clown, we got two 3rd place ribbons And she was so well behaved! Let me know what you think!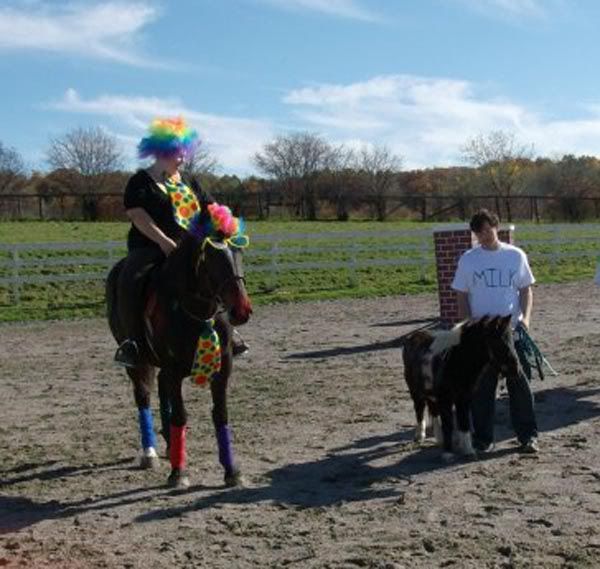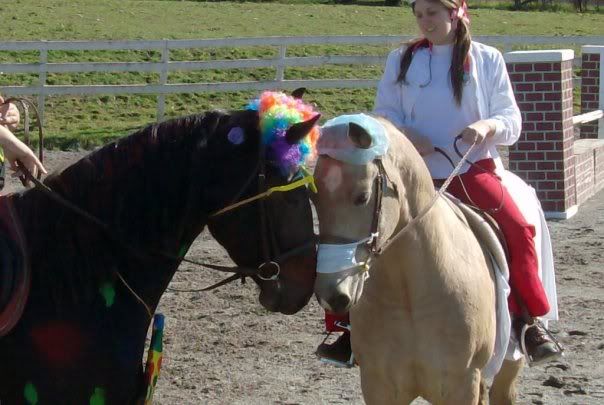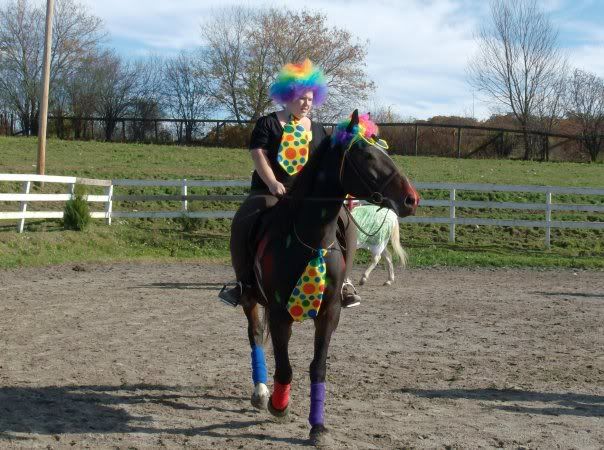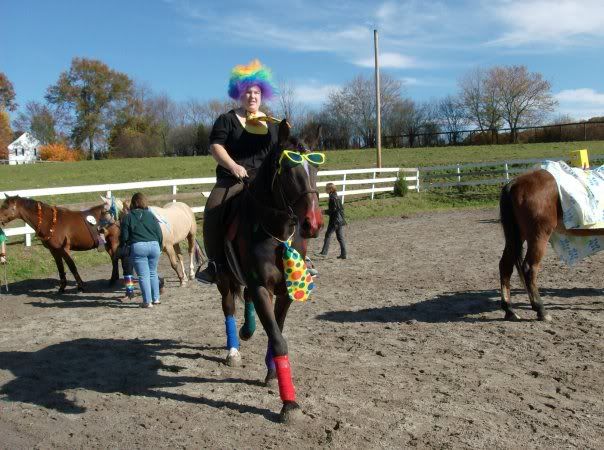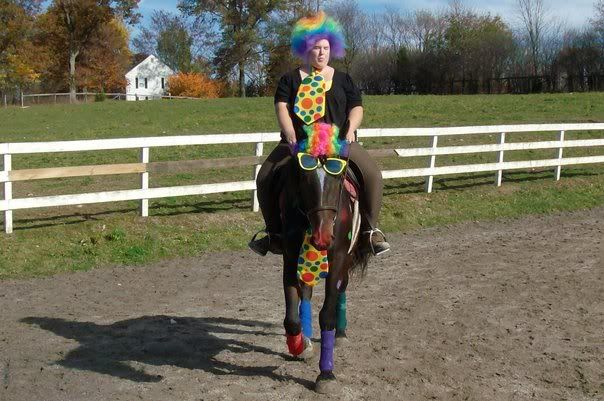 ---
♞ Horse Crazy. ☀ Animal Lover. ☺Jeremy Renner Obsessed. ✇ Photo Taker. ♫ Country Music Listener.
♥ Erotic Romance Reader. ✯ Witch.
Haha, that's great! Love the last picture!
Neat! Enter the halloween contest on this forum =] I did!!
---
Lettin' the cat outta the bag is a whole lot easier than puttin' it back. -- Unkown

That is cute. I like all of the pics of you. Wish that I could do that with one of the foals but I don't think they will tolerate it right now.
haha SO CUTE !
I love all the polka dots ^_^