American Bashkir Curly - *Pawnee
---
So, I have other horses, yes, but this is my first full-size horse I own that I actually paid good money for and I absolutely adore her! She has increased my ability to spend time with a horse (Allergies) and has certainly helped in changing my favorite breed!
I thought I would share her first. She is my youngest horse. I bought her back in November and I have yet to have a moment in which I hate when I was with her. She's absolutely loveable, willing, and very smart! She remembers every lesson even when they are a week or so apart. The first time she saw a saddle she let me throw it on her and cinch it right up and she stopped bucking while lungeing the third time she was saddled! I have also introduced the bridle, since she is pretty mouthy and puts everything in her mouth, and at first she mouths at it a bit but after a while she calms down and stands quietly like an old pro. She also rarely spooks!
She has magnificent conformation (Compared to breed standards), amazing personality, and all around a joy to be around!
I wanted to share her with all of ya'll now so you can hopefully see her progress :) She is currently 19 months old (DOB: 30 August 2009).
She is by *Prairie Hawk Apache Dun and out of *Stag Creek Zadie Star. Her Registered name is *Stag Creek Pawnee and she is Smokey Black.
She is currently about 784 pounds and 14.1 hh. :) Well, Here are some pictures!
Pictures are from February.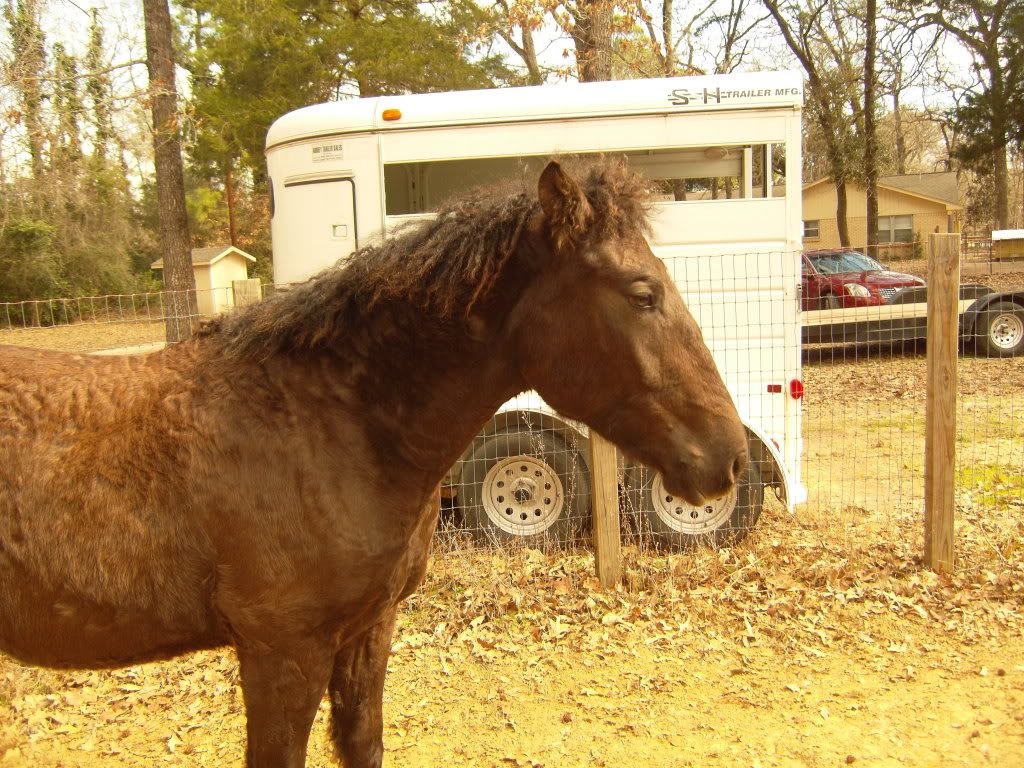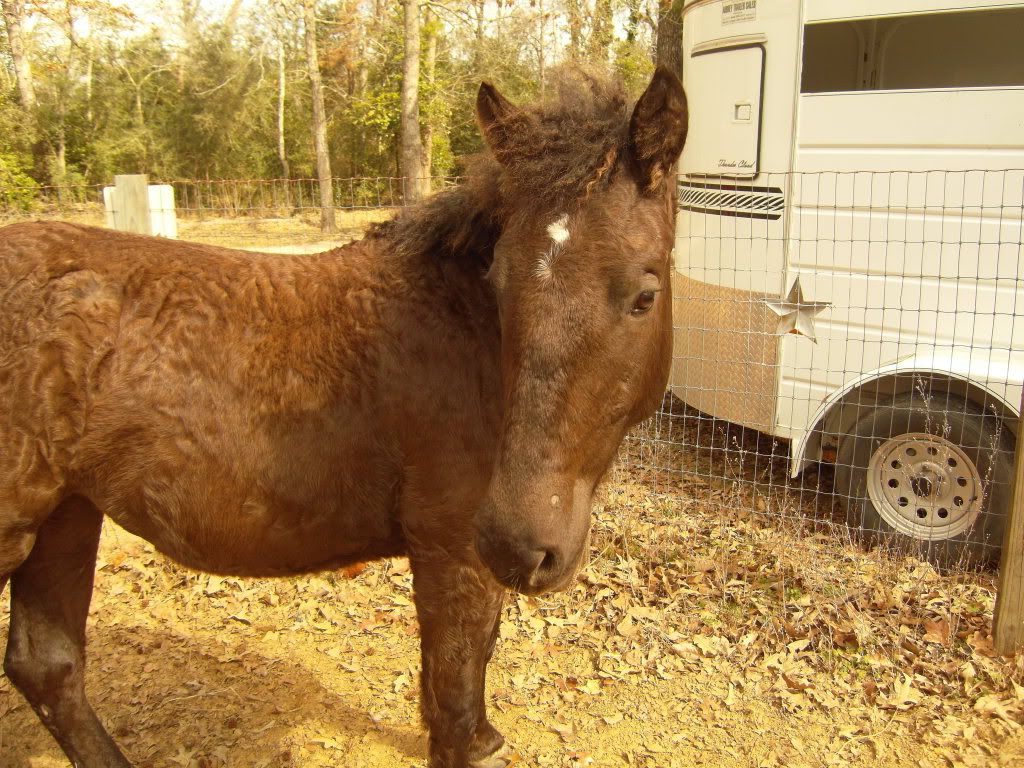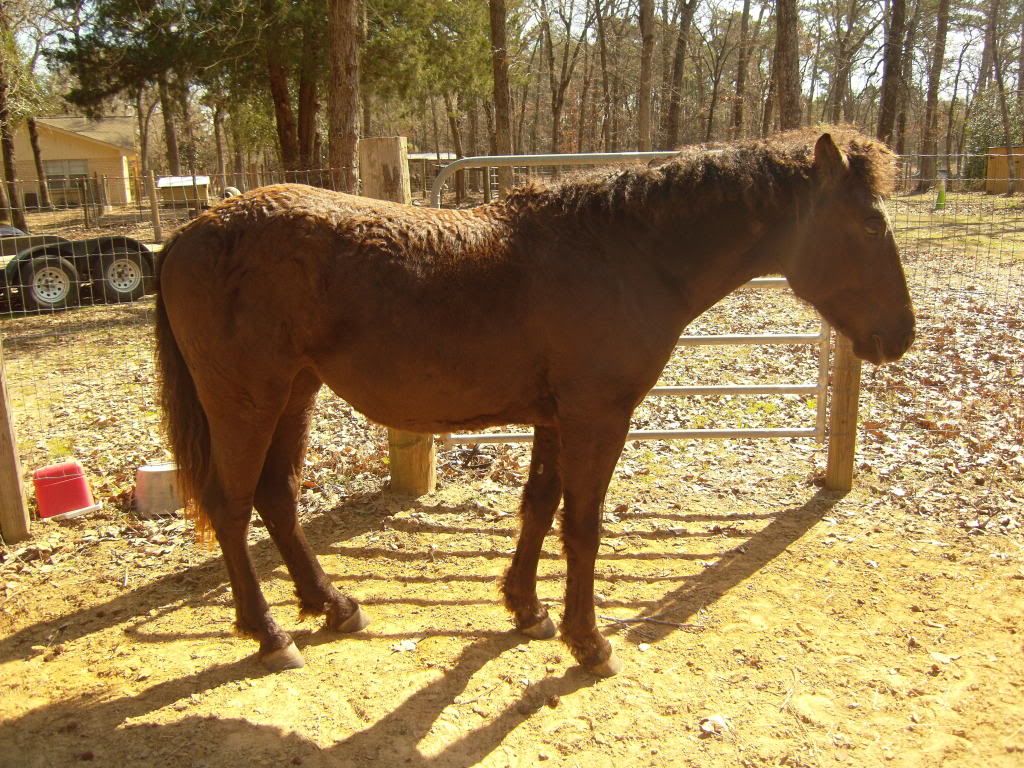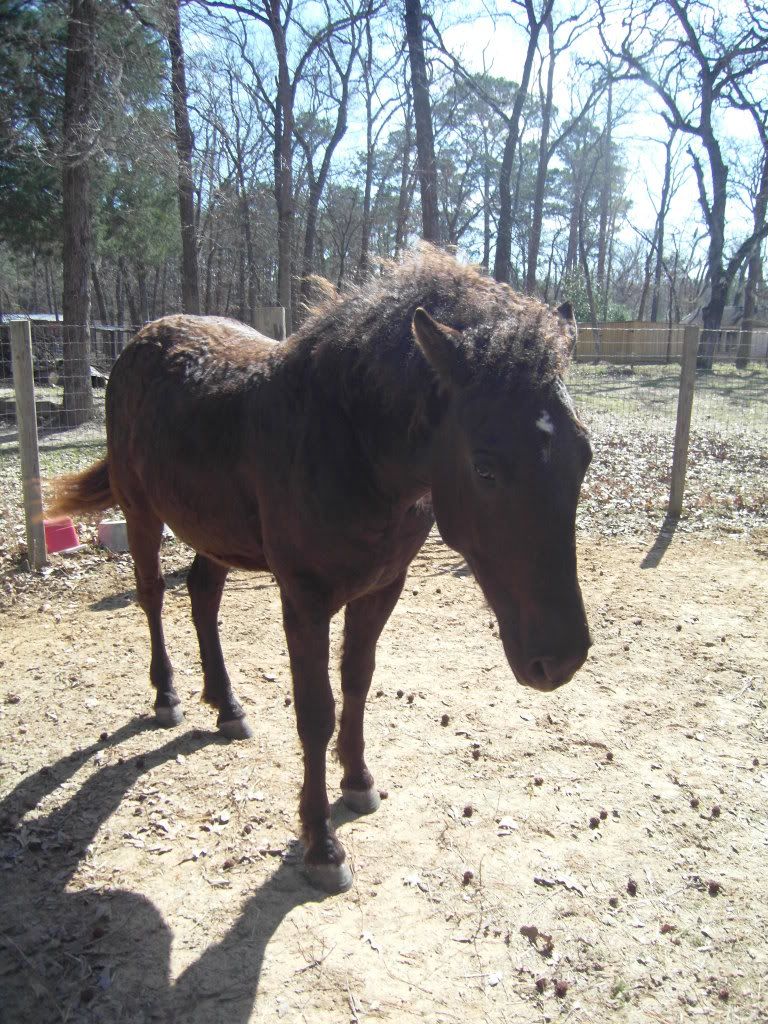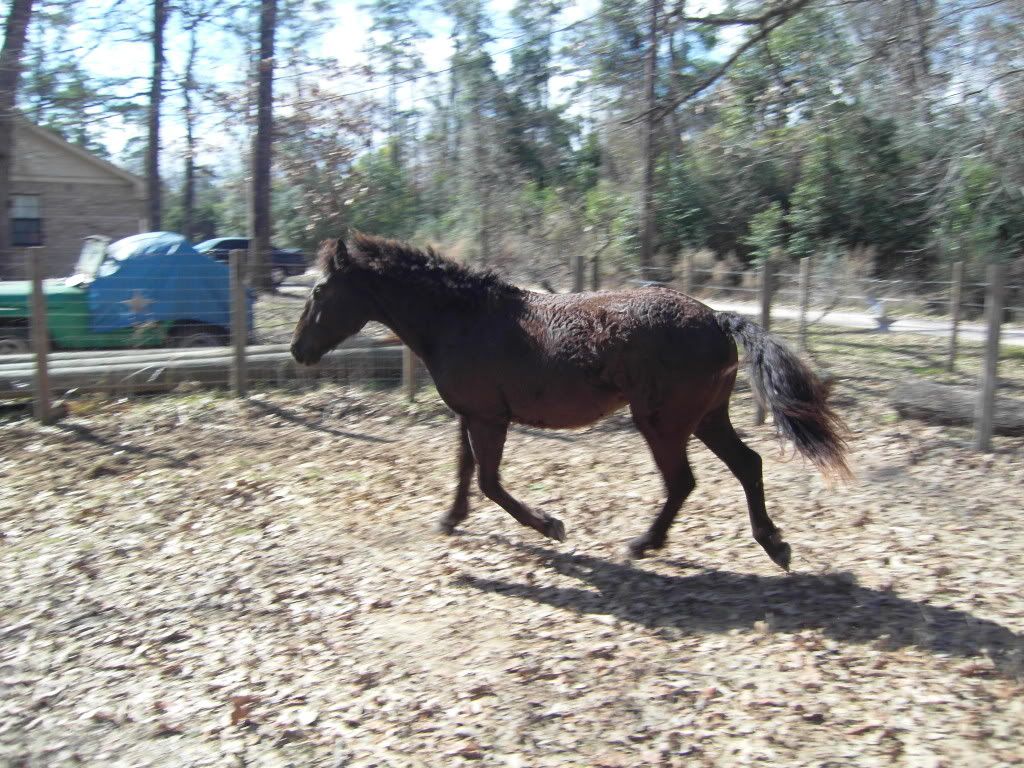 This Picture is from December 26th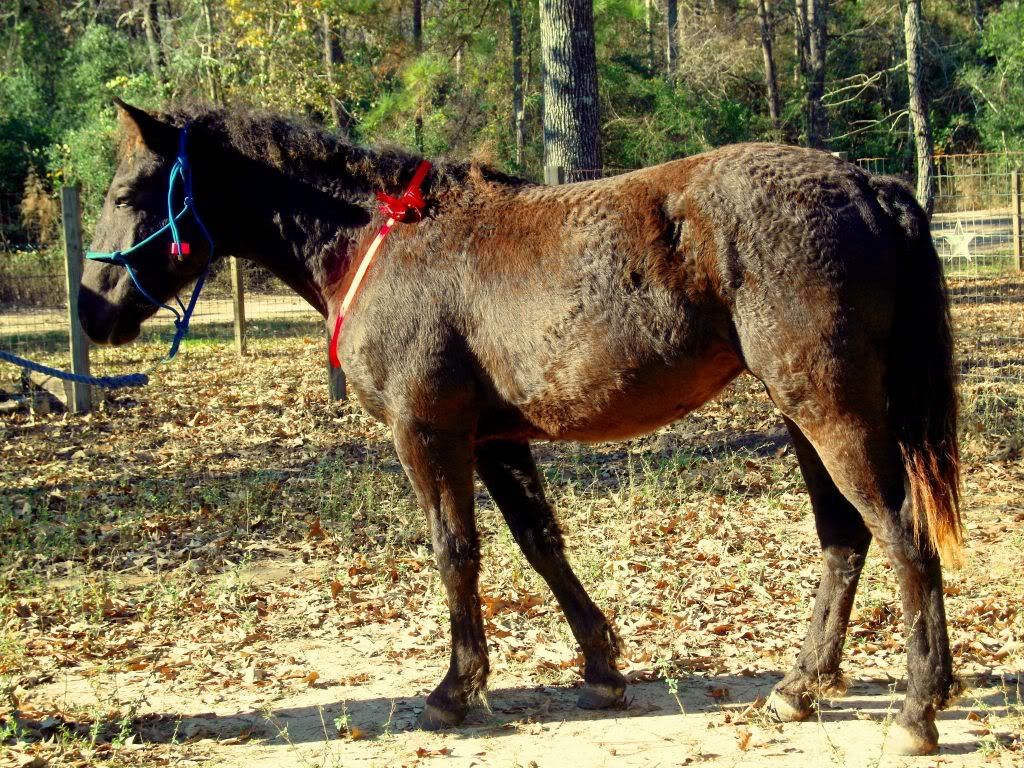 Oh my goodness!!! I am in love!!! I can see why you are in love with this girl so much!! She is adorable!!
Wow!
Thank you csim! Only downside is that it takes a little more to take care of that mane and tail. xD But it is so worth it!
Love the curls! Pretty girl.
---
100% Anti-Slaughter and PROUD of it!

She's adorable! I love her "permed" mane!
She's adorable. Like a giant poodle
And Welcome to the forum from a fellow Texan!!
---
When In Doubt Let Your Horse Do The Thinkin
Quote:
Originally Posted by spookychick13
What Lone said.
Look at that hair! She's got such gentle-looking eyes too ;)
---
"If a horse fails to do something that is because he was not trained to do it. If a horse fails to do something properly that is because he was not trained properly."
www.wildestheartart.com
I love curlies! Cograts on your first full sized horse and I hope you guys have many fun filled adventures in the future.
---
You are never better than anyone. Every rider has skills they need to improve. The only one you must compare yourself with, is you.
---
@SMC I have other full-sized horses o.o but the others were bought as a Rescue and at an Auction so they didn't cost near as much as Pawnee though I still love them to death xD.
@lilruffian Yes she does
A magnificent portrayal of a breed characteristic!
Though they don't lie, she is VERY kind. :)
@Lonestar Thank you! And yes, those curls do remind me of a poodle lol xD
@ Kai and Joe Those curls are lovely aren't they?! Makes her fairly easy to spot in a crowd :) They don't come without some TLC ;)
Green Broke
Join Date: May 2009
Location: Winnipeg, Manitoba, Canada
Posts: 4,510
• Horses:
2
Hehehehe, my first experience was with my mom's friends Curly mare when I was a kid. She told me she was gentle, and the little witch promptly bucked me off.
Her name was Angel but she was pretty demonic from what I remember!
Your girl is gorgeous!
---
Quote:
I hope God tells her to smash her computer with a sledgehammer.