Angel at 6 weeks, and Stewie the Moose
---
Angel is 6 weeks old today, so here are her latest up dates.
Angel and Stewie
The pissy face again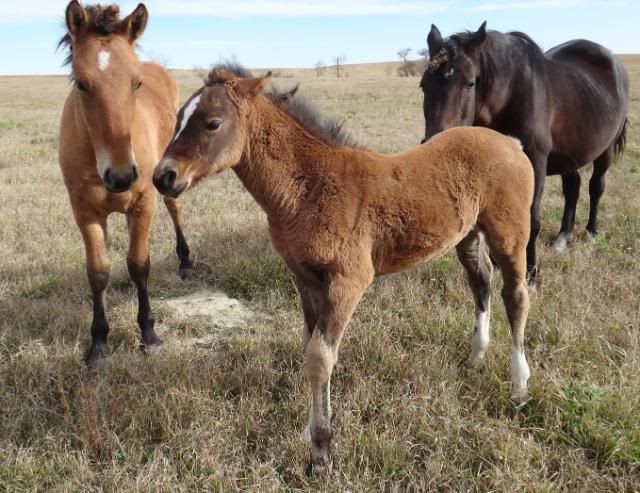 LOL, not sure what sort of face this one is, but it's cute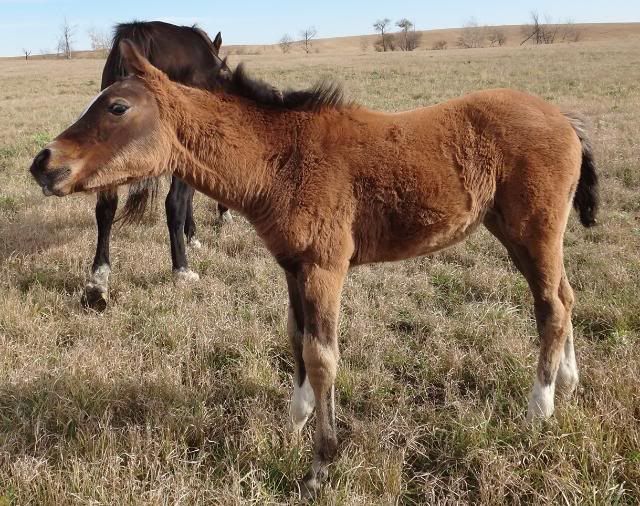 All three of this years foals, Angel in front, then Wombat and Stewie at the back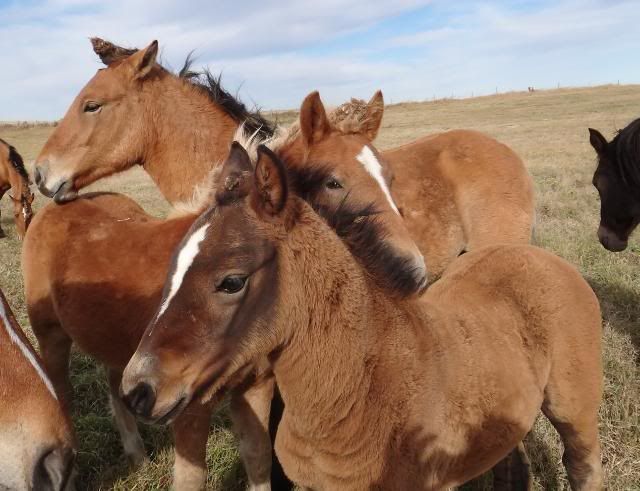 Stewie looking handsome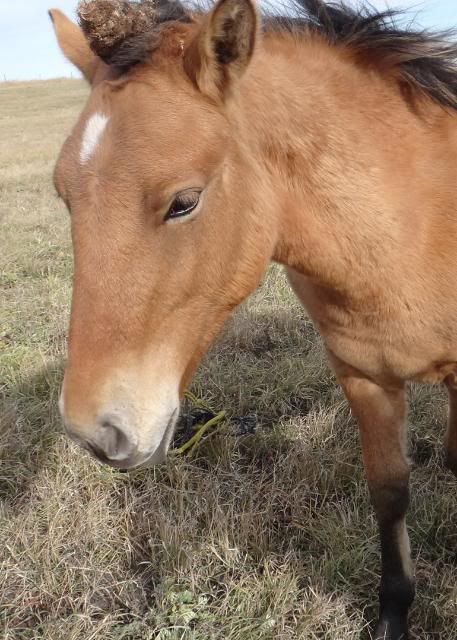 Stewie showing he's not a girl for sure
LOL, great pictures! Angel is growing up beautifully and I still have a soft spot for Stewie. How tall is he getting to be these days?
---
Always remember that feeling of looking at a big, open country over the ears of a good horse, seeing a new trail unwind ahead of you, and that ever-spectacular view from the top of the ridge!!! Follow my training blog:
http://robertsontraining.blogspot.com/
I haven't measured him recently, I will have to get that done, but fortunately he does seem to have slowed down a lot.
Great pics GH! Angel looks like shes growing like a weed! Love Stewie and Wombat. Their too cute!!
It's a good job she is growing like a plant, the winter will be here all to soon, and she is now looking like she is ready for it.
Oh dear, looks like those cuties found the burr bush!
---
Sometimes I wrestle with my demons.
Sometimes we just snuggle.
A price worth paying right now
They are on the last field with good grass, getting some weight on before the winter hits here, unfortunately the joy of having 80 acres of grass is that there are a number of burr bushes, but that is easily dealt with when they come up.
aw shes growing so quickly! can't beilive she's already 6 weeks, well worth the wait!!! I love her face she's so darn adorable. I love stewie and moose to! and i espeshally love there new hair due's
. you should have fun picking those out! but a small price to pay for some nice fattening up for winter :) I bet they'll love playing in the snow
---
Beauty is not diminished by those who refuse to see, hear,feel or in any way sense it. If you refuse to see beauty its you who is weakened.
Squee!!! *GRABBY HANDS!!!*
I'm still plotting ways of stealing that little Angel! I think Aires would make a great big brother.
Oh, and Angel definitely gets her pissy face from her mum, eh? lol
---
Do not tell me I can't...because I will
show
you that I can.
Finally an update! I've been waiting forever LOL! I love Angel's little face, it's so sweet! All of your babies are adorable, but I like Angel best:) Hmmmm...I'm in BC so I can drive over...she'd fit into my trunk right? Haha just kidding, I know you won't part with her!