Here are my 2 entries! I just love them both cause they're at such fun angles, even though both horses look like they wanna eat the camera
Heres Liberty
And Sunshine
---
♞ Horse Crazy. ☀ Animal Lover. ☺Jeremy Renner Obsessed. ✇ Photo Taker. ♫ Country Music Listener.
♥ Erotic Romance Reader. ✯ Witch.
Banned
Join Date: Dec 2008
Location: At my house, or stable, duh!(Michigan)
Posts: 2,479
• Horses:
3
this is hercules's eye. he has one blue and one brown eye but the blue is way prettyer. i love this shot cuz i ADORE his cute liitle eye.
p.s i traded him for a morgan so i dont own him anymore, but i used to;)
My paint gelding Stitch is such a goober!
I love both of these photo's because of the angle that they were taken at, and the amazing color.
This is my stallion Zips Convincing Clue aka Zip.
He's more than a horse he is my friend who listens
and never judges.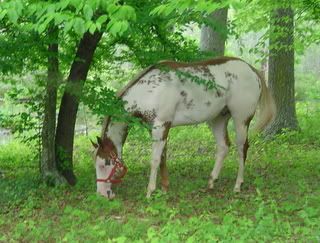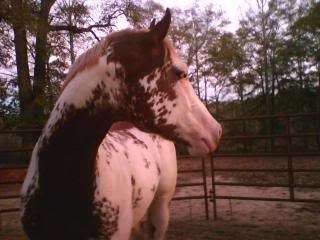 Love this pic, shows my boys sweet personality, and the fact that I took this picture, AND am in it...skill
and of course had to add my avatar pic in, absolutly love the angle on my pretty boy.
---
Treasure Valley Gypsy watching over her kid brother CR Sizzlin' Jet Chex
oo! fun! hehe!
this is Charmer
i love this pic because of the sunny backround and how Charmer looks so confident
Salty, i love Charmer's tartan halter!