Another day in Lacey's life...
---
I love how expressive she is. It makes me laugh super hard.
"Ho there peasant! Tell me I look stunning."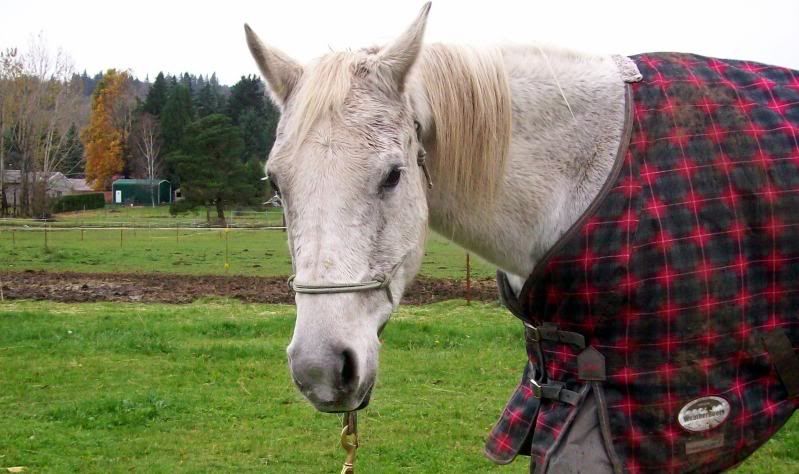 *blushes* "You're too kind!"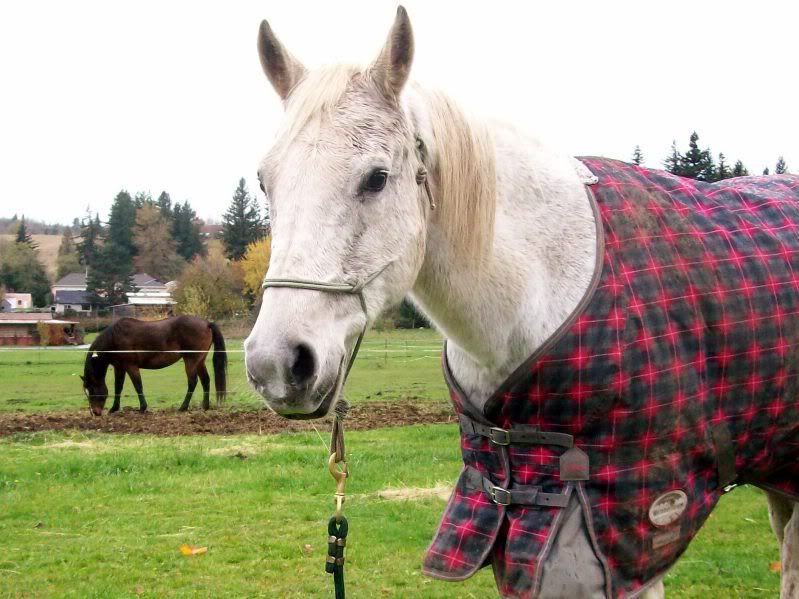 "Do I remember that this peasant has been trying to train me not to eat grass when she tells me to "ho"?"
"I do!...but I'm a little miffed about that..."
"Pleeeeeeaaaaaseeeee can I eat some? It's SOOOO luscious looking..."
"I hate you. I hope you know that."
"Hey look over there! It's Batman!"
"Really! I saw him! No joke. Could this face lie to you? Seriously."
And that has been another day in Lacey's life. She was thrilled. =P I lunged her a bit but we didn't do any hard work, it was her kind of day.
---
Fabio - 13 year old Arabian/Lipizzan gelding

~
Rest peacefully, Lacey.

hahahahahaha She looks totally thrilled...
---
"I was eight years old, and I've never forgotten her face when she told me about watching you ride. She told me she saw you, and your horse was dancing in the moonlight."
-- A.C. Crispin's "Sylvester"
Aww I love this little mare.
Great pictures!
She is such a beauty. Her face is so expressive and she seems to have a really unique personality.
Thanks guys! I feel so privileged to be "her girl".

It's the funniest thing, when I was little (when I first fell in love with horses and started reading all those horse books) I told my mom that I was going to have a, preferably fleabitten, gray Arabian mare as my first horse. I moved on but that was my first dream horse. And Lacey just so happens to fit that bill.

I also love how photogenic she is. I absolutely love taking pictures and she makes the pictures good. =P
---
Fabio - 13 year old Arabian/Lipizzan gelding

~
Rest peacefully, Lacey.