Any overo lovers/owners out there?? Show some pics!!
---
I am a paint lover (hence my name) haha, but LOVE the overos..anyone out there own some or love them as much as I do?? Post some pics, show them off!!

Now to figure out how to post a pic of mine..
Danny is registered as an Overo. He has the big white stocking on his back leg and a big white patch all over the underside of his belly!
---
Quote:
Smart people listen. Not so smart people think they do not need to hear what others have to say.
Hes beautiful! I love the bay overos, I have one too just cant figure out how to post a pic :(
---
Last edited by paint gurl 23; 01-28-2010 at

07:24 PM

.
Overos are my favorite! Both our horses are paints, Magic is an overo, Gypsy is registered solid, but is also carrying an overo pattern. Both are pretty minimal, but I generally like them really loud or really minimal,
Magic (he has a belly spot you can't see in the pics),
And Gypsy,
And my frame overo mini, Skip,
And I guess you could consider my mule an overo (mules can't actually be overo, but close enough) (younger pics because you can see her color better, she roaned quite abit as she's gotten older),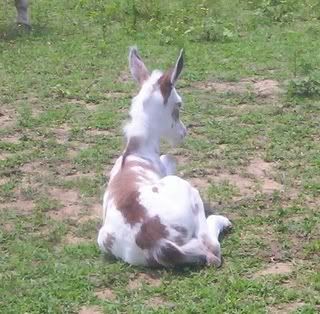 haviris, I love your horses!! the little mule is soo cute! :)
This is Amigo a Arabian paint cross mare i ride once in a while at a friend of the family's barn, she is gorgeous! Her owner is giving her to us when we move to our own farm, I did most of her training, she is such a pleasure to work with once you establish leadership, But until she knows you are boss, she is a huge handful.
She has the most striking crystal blue eyes!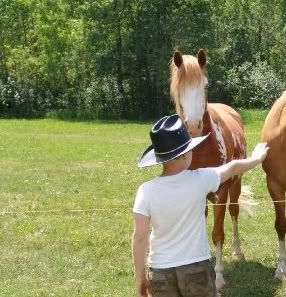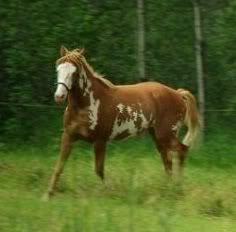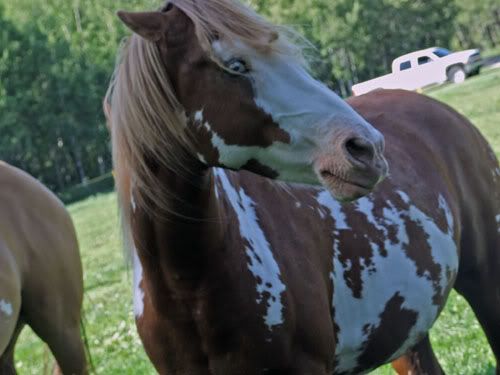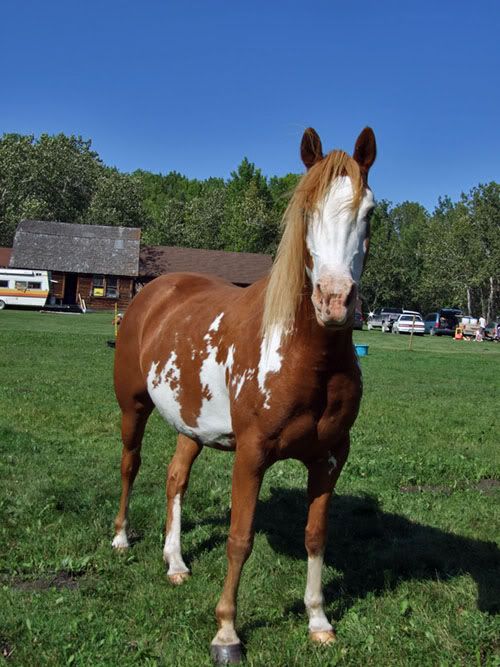 OMG! I LOVE Gypsy's face!
---
Quote:
Smart people listen. Not so smart people think they do not need to hear what others have to say.
I loves me some overos and it is all i will ever own! Here are the 2 boys I have currently.......
Stitch (coming on 7, had him since he was 5 months)
The black overo is his girlfriend :) Stinger she is a black/white overo
And this is my new boy Cody (he is going to be 8 in the spring, i have had him for almost 3 months now) I dont have any great pics of him yet tho
I love this thread! I wish I could pick a favorite (well ok, my Gypsy is my favorite, but I may be abit partial), but they are really all pretty great!

And thank you Luvmyperch and Paint gurl 23, I'm pretty crazy about all of them, and Paint gurl 23 I'd like to see your boy, but your attachment isn't working!