Appaloosa Colt
---
I reserved this beautiful boy from Paliside Appaloosa and Lisa, the breeder has been wonderful in keeping me up to date on how he's doing and giving me pictures! I thought I would share them.
He's currently going through his foal-ugly stage, where his coat and color is all out of whack.
Rolling River Blue, foaled March 11th.
Rolling River Blue Appaloosa
From day 1, to almost 3 months old.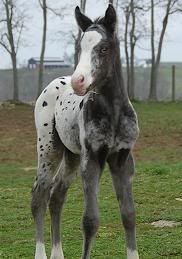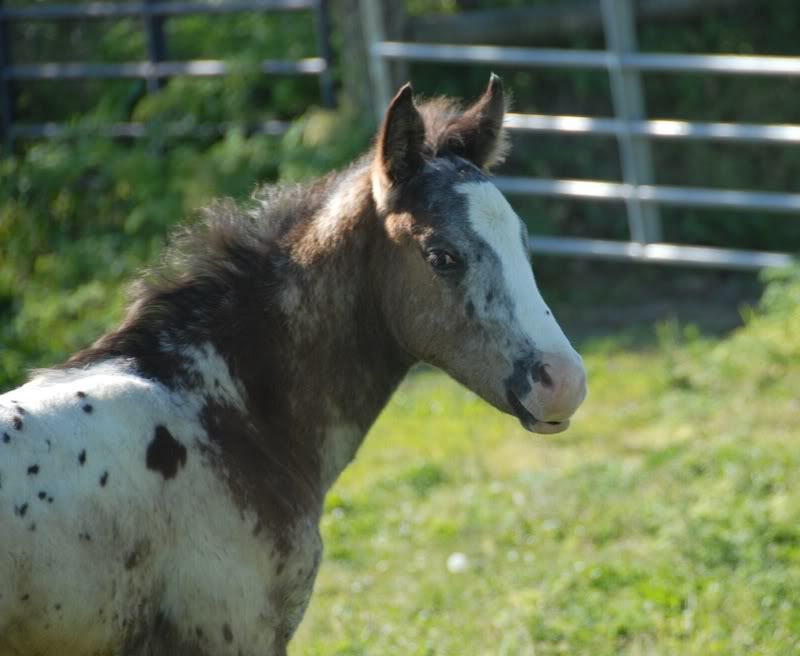 and the most recent.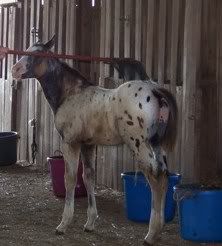 Blue Roan coming in!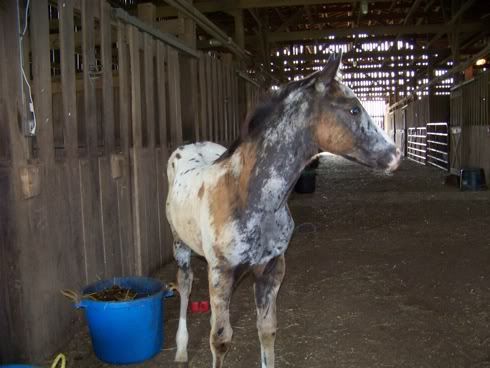 Don't you just love the sunfade coloring?
I can't wait to see how many more spots he'll have when he's all shed out!
---
EQUUS KEEPUS BROKUS
God he's absolutely beautiful!!
If this is his ugly stage I can't even imagine what he's going to look like afterwards!!
---
-Horse racing is my passion-
Athena:15y Palomino QH & Shirley's Brittney:8y Bay OTTB
I am hoping he comes out looking very similiar to his first picture! Though it will be lighter with the blue roan. And his partial blue eye! and more spots!

I've been fighting the temptation to just call him "Blue"
---
EQUUS KEEPUS BROKUS
He is simply adorable!
---
Cocoa - 32 yr old QH, Cherokee - 8 yr old TWH & Toby - 16 yr old QH
R.I.P. Cocoa 4/13/78 - 2/9/11
He is soo cute!!! Appys are the best :)
Teen Forum Moderator
Join Date: Dec 2010
Location: South East Texas
Posts: 7,157
• Horses:
2
What a beautiful little boy! Congradulations and we must have more pictures when you get them!
---
Everyone in your life is meant to
be in your journey, but not all of
them are meant to stay till the end.
Awww he is adorable!!! Ugly stage or not!
Wowza he's a stunning boy. The shape of his face just makes me drool :).
what a cute boy
---
Country Woman


It's his 3 month birthday and the breeder got some great pictures! The foal coat is shedding out and he's turning darker again (for now.)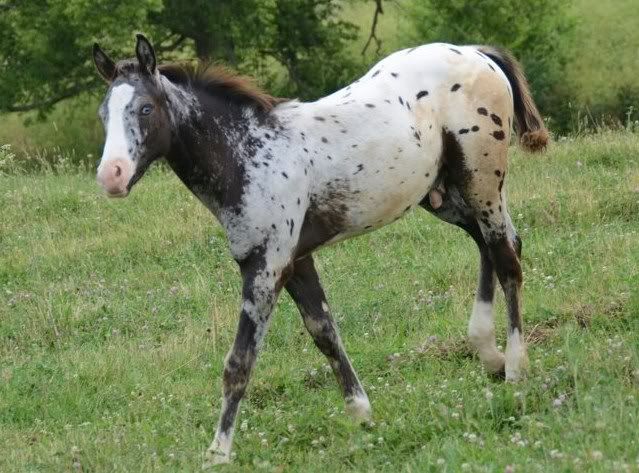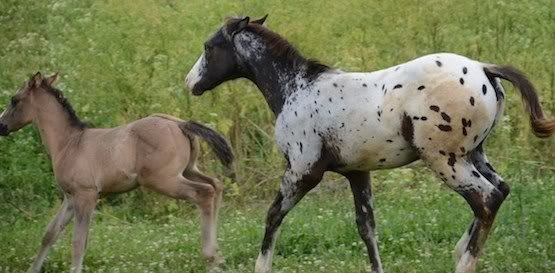 I'm still stuck on names. From what I hear he's friendly, active.. and a pig, likes to lay down and use manure as a pillow -.-
---
EQUUS KEEPUS BROKUS
---
Last edited by Drifting; 06-11-2012 at

09:06 AM

.