OMG where did you get that halter from?! I'd love to get one for Henny :)
---
There on the tips of fair fresh flowers feedeth he; How joyous his neigh,
there in the midst of sacred pollen hidden, all hidden he; how joyous his neigh
Beautiful guy! I love his face.
Quote:
OMG where did you get that halter from?! I'd love to get one for Henny :)
amazon.com it's a Red haute Halter. If you search by the name it should pop up. Amazon had some of the better prices on it.
---
EQUUS KEEPUS BROKUS
Lookin good!!
---
Being horseless is the pits!!
He does have a cool halter! Is it thick? Ive found that most of the cute halters are thin and easily broken. It its good quality I might need one. Or two.
Yearling
Join Date: Jan 2012
Location: The woods in the mountains of Appalachia
Posts: 767
• Horses:
5
He is still too cute!!!! Here comes mr. fuzzy!!! ha ha my appy has the most awesome winter coat its sooo soft. ;) Really like the new halter! He's lookin good!!!
---
~Death leaves a heartache no one can heal, Love leaves a memory no one can steal.~
So so gorgeous! And what fun you get to have training him as he gets older:)
Glad you kept him and didnt go for the money he sure is a cutie!
Quote:
The barn owner, who breeds Appaloosa's herself, took out her Nikon for some pictures. These two were my favorite.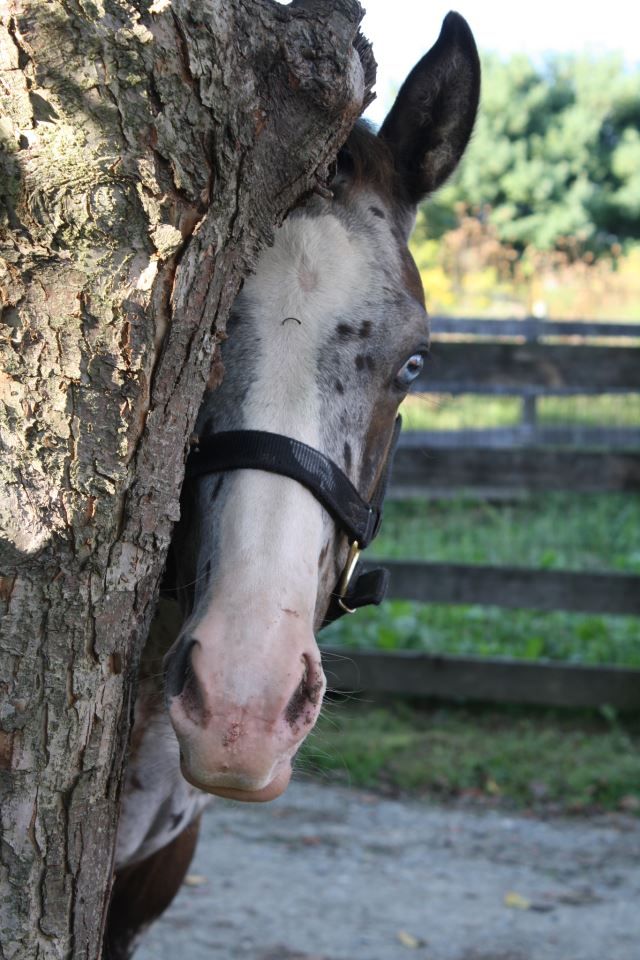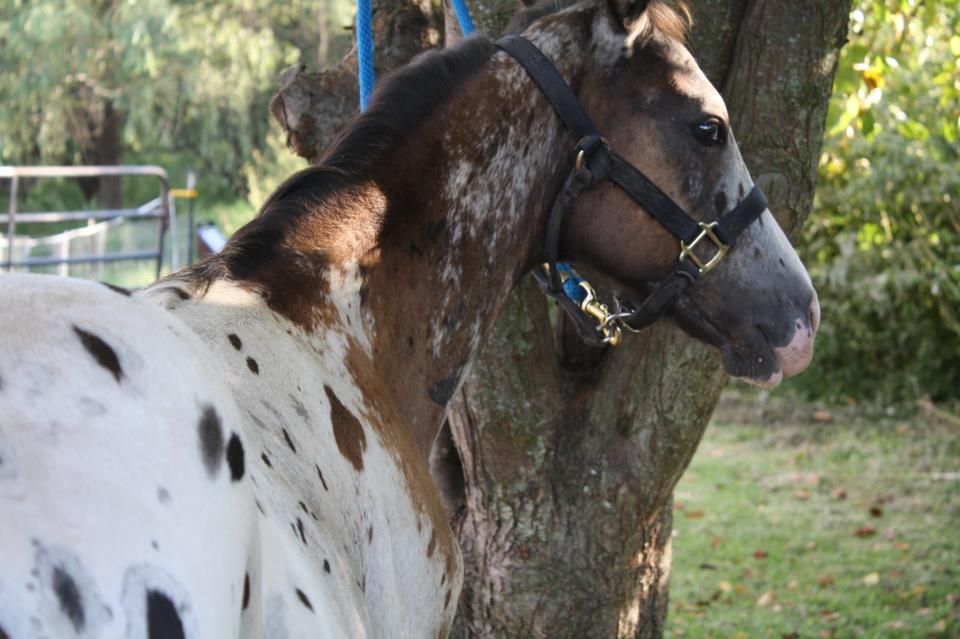 I have to tell you, he is SO LAZY. There are 2 other 5/6 month old filly's at the barn in a separate pasture and they play and run and have fun.. My colt eats.. and eats some more. He can usually be found with his head in the round bale, or sleeping with his gelding friends watching over him.
No kidding...! What's up with that anyway? I've got a Quarter Horse yearling, same thing... Eat.. Eat some more..Ahh I've got a great idea... Let's eat some more! Other horses are playing galloping about..I think I'll have just one more bite.. "Sarcastic"
---
If at first you don't succeed, try, try again
Foal
Join Date: May 2012
Location: tucson in winter, moses lake washington in summer
Posts: 24
• Horses: 0
he's absolutely gorgeous. what's wrong with calling him blue? my paint has one blue eye and that's his nickname. he's going to be a near leopard when he grows up. bebeaz