... using manure as a pillow ...

The ones with a bunch of white always do! lol

He's really precious.
He's very handsome.
---
Everything that happens, be it the good, the bad and the downright miserable define who we are.
Instagram: TopazCowgirl

Thanks, can't wait till I get him!
---
EQUUS KEEPUS BROKUS
Yay for my breeder sending me more pictures!!
I am thinking of calling him Merlin, cause he.. kinda reminds me of a wizard.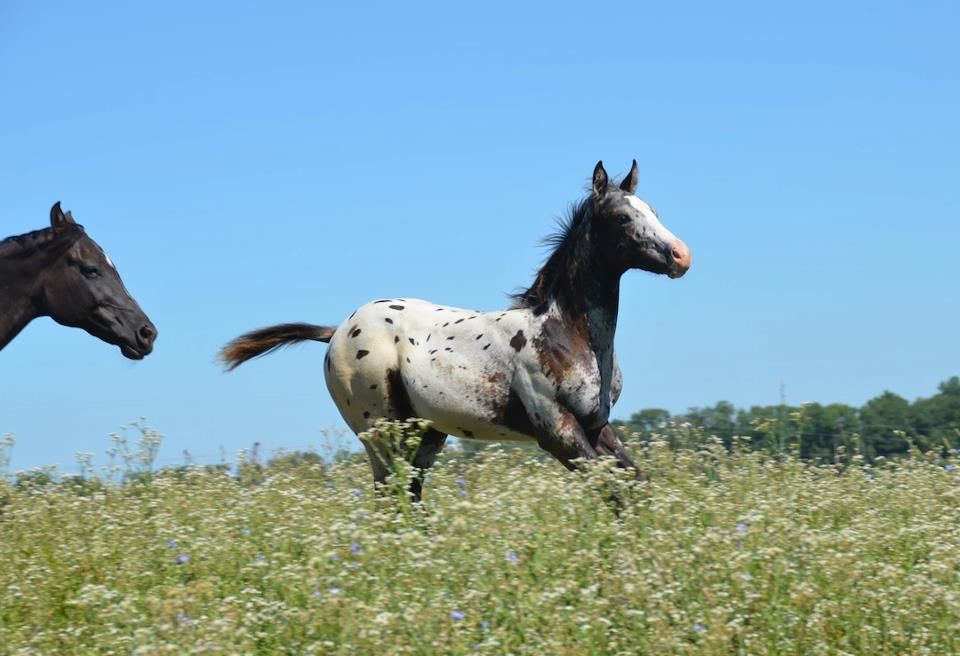 He'll be four months, July 11th. These were taken either today (the 26th) or the 25th of June
---
EQUUS KEEPUS BROKUS
---
Last edited by Drifting; 06-26-2012 at

07:27 PM

.
Good Lawd... he's gorgeous!
I love the name! What a beautiful little boy!
If you are still wanting a blue name there is alway Yahto....It is Sioux for blue.
He is stunning! Wish there were appy breeders near me
Okay, no updated pictures. She did however send me a video, he is ADORABLE. I can't wait, I'm so excited.

His delivery date is August 16 or 17th, not sure just yet.. but he'll be home soon!


---
EQUUS KEEPUS BROKUS
So he'll be what .. 5 months old when he arrives at your place? And he already knows all this stuff? Oh how awesome for you!! Is nice to see someone who trains those babies and not just let them sit because they are sold.

I LOVE his coloring by the way ... and Merlin sounds perfect!