Is this Arab Mare Bay or Black
---
KD Lady Ann is a Desperado V (who is black) grand-daughter, and her father is a homozygous sire of blacks with almost 100% blacks sired since standing. Now, her sire is a bay black, according to his breeder and owner. He can be seen at nitebandit.com. Lady Ann is much darker than he is, but similar in coloration in some ways. Her owner/breeder is well known in the Arab world, and I would assume she would know, and she calls her black and she is registered as black, and this same breeder calls her sire bay and half sister (who is Mi Sweet Sheba on the above site) bay. You can also see a photo of Lady Ann after being up some through the winter on the site under horses for sale. She looks much darker there.
She has been out all day in the sun for months, and my flash is pretty strong, where with the natural eye, you do not see, even in the sun, all of the brown that shows up in the photo below. Even in natural sun, her nose and eye and ears are quite black. But I just brought her home and this is the only photo I've taken. I plan to keep her up and see if she gets darker.
Her trainer and the breeder consider her black, she is AHA registered as black, and had been bred as being black to a stallion with us hoping for a black foal. lol.
Still, I am not sure she isn't just a dark bay. But I admit, I really do know. I have an untrained eye. She has been breeding to some of the most famous Arab stallions in the Arab world for years, and when I had this mare bred through her, she was all about picking a stallion that would give me the best chance of a black foal as well.
I've had bays before, Arabs as well, and I've not seen the dapple like black on the body before, nor have I seen the black fade so seamlessly into the body on a bay, but I am just not sure.
What do any "trained" eyes think? lol. . . She is what she is, and Bay or Black, in person, she is stunning, but I am just curious. I will, in the future, probably send off hair and have it tested. I wondered if that isn't something AHA does when they geneticly test to confirm the foal is by who the breeder claims it is by, but probably not.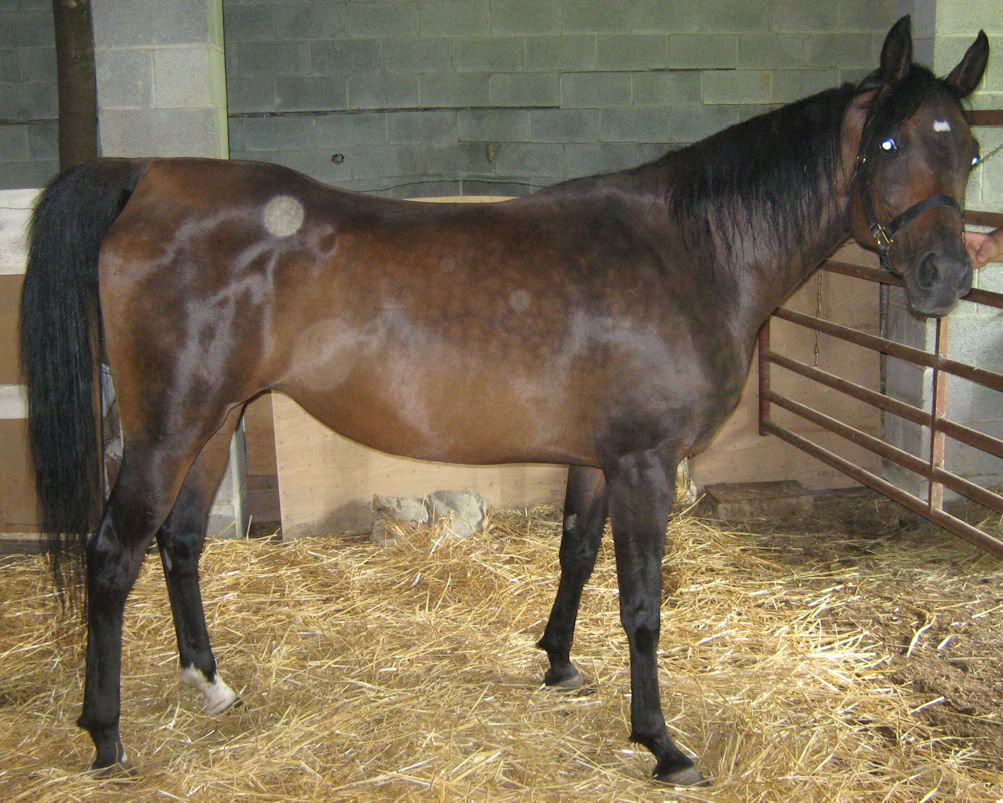 DEFINATELY a bay - no questions asked lol haha.
---
If it wasn't for the bad stuff.... it wouldn't make winning so great.
Absolutely a bay. Called a dark bay but a bay none the less.
Lol - that is what I thought as well. I just figured after looking online at faded black that look similar, but are tested genetically black, like the two below. . . I might be wrong.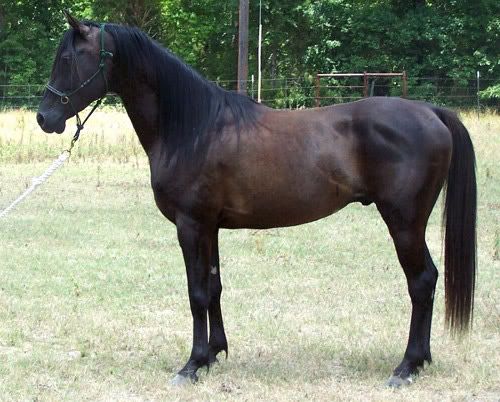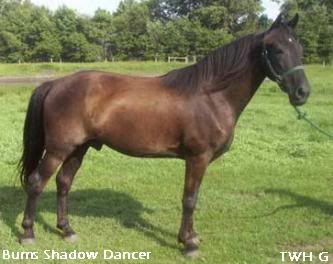 This is an outside photo from before bringing her home.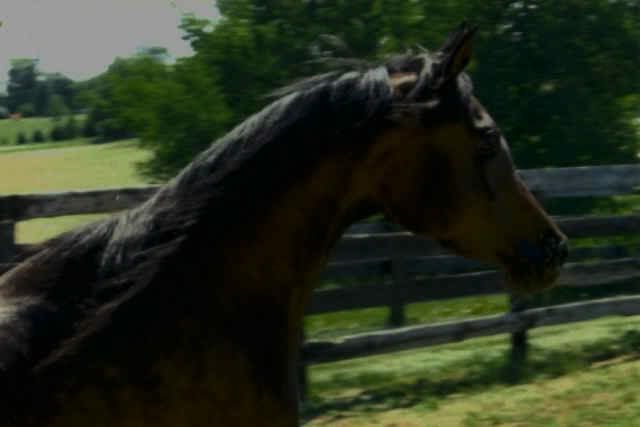 Like everyone else said.. Bay. Absolutely..
She is NOT a black. She is a dark bay.
Definately dark bay.
My boy is clear as day bay in summer but in winter he goes darker than your mare so it really is frustrating isn't it? She's definately not black.
---
Not short, just funsized.
A dark bay, but a good looking bay.

---
Clippety clop and such...
Definatly a bay, just a dark bay
---
Nothing lasts forever, so live it up, drink it down and laugh it up..

DanMan&&DanceHabit <3 <-- my boys, :) R.I.P. Banff ):