Athena Pics and Zeus, the Mountain Lion!!
---
I'm going to go ahead and apologize for the crappy quality, I took these with my i-Phone.
First off:
So I found out that the neighbor across the street from my barn owns a 250lb Arkansas Mountain/Florida Cougar named Zeus!!
He's had him since he was cub, he is now 14 years old.
My neighbor used to take him on horse rides and his daughters used to dress him up until he turned 7.
He now lives in a spacious indoor/outdoor cage and he's just the coolest animal to be around!

So without further-ado, meet Zeus!!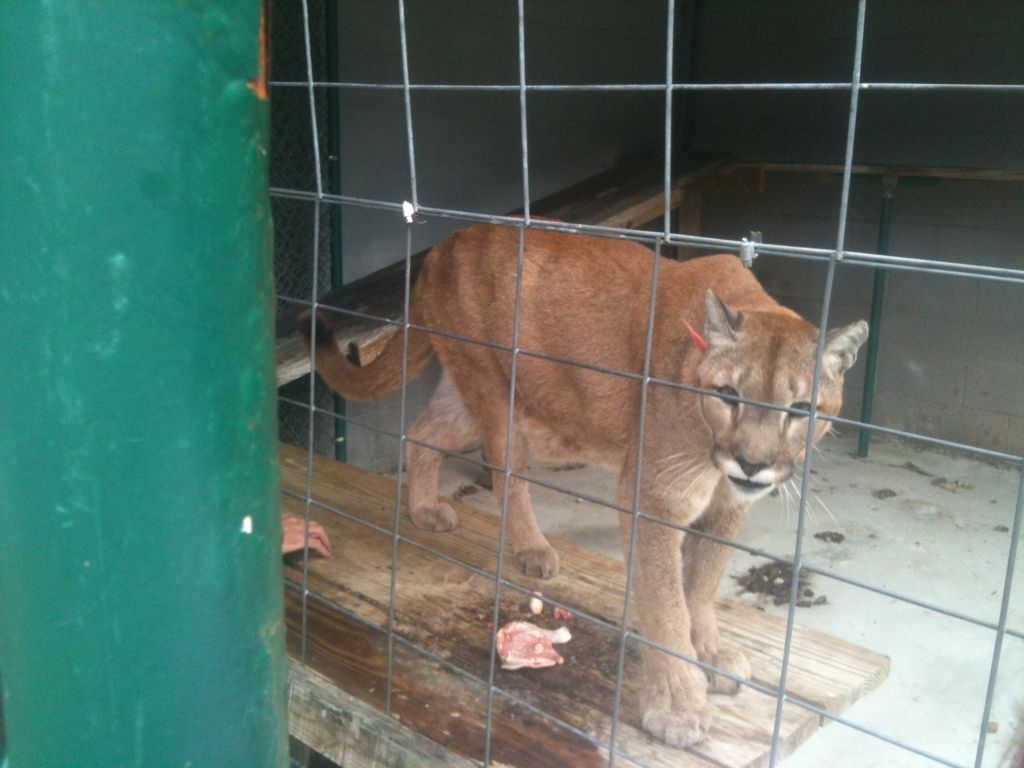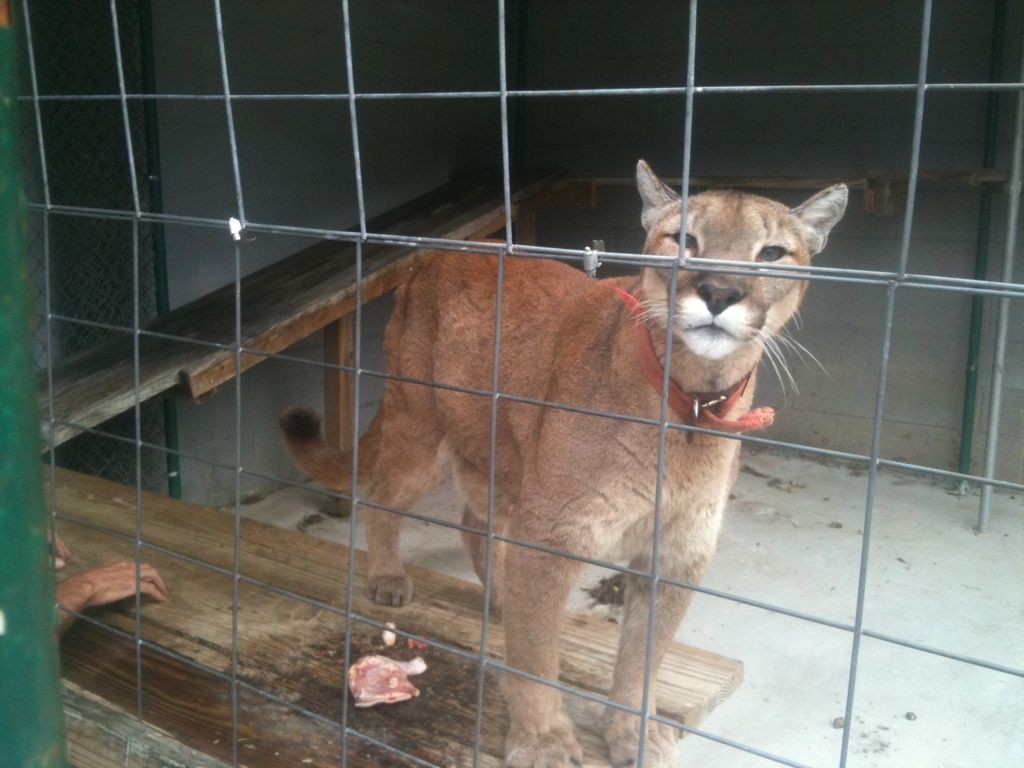 My cousin getting a closer look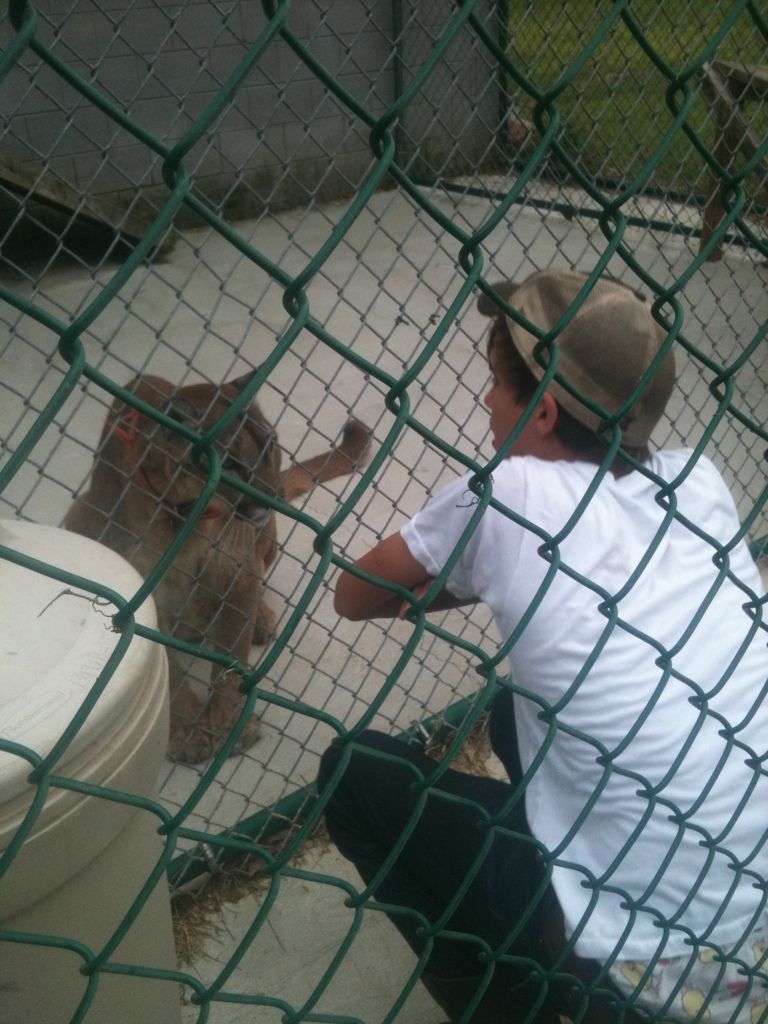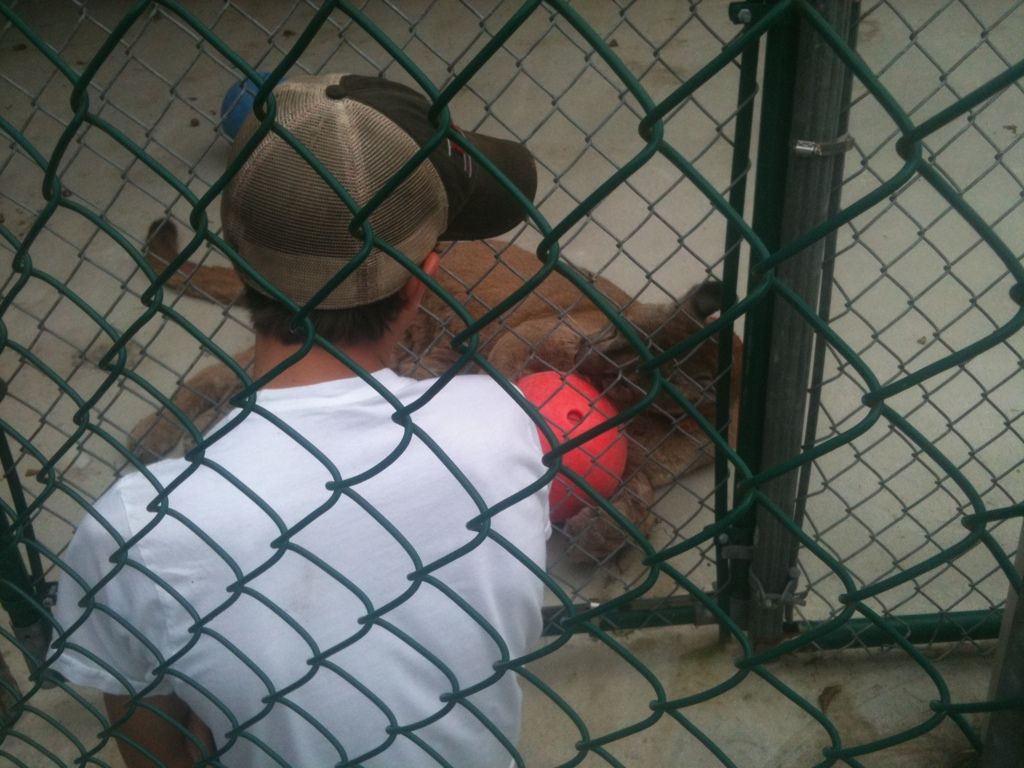 Zeus and his owner, they have a really strong bond!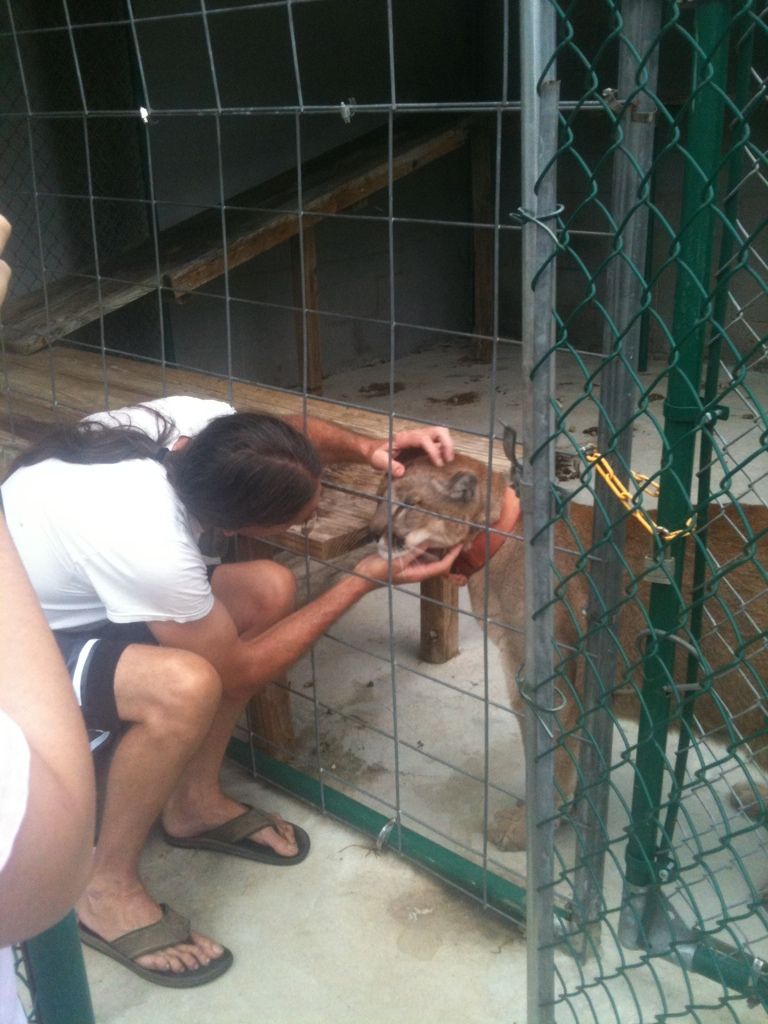 And here's some recent pics of Athena.



This group of yearling cows just love Athena! They follow us along the fence line everywhere and if they're deep in the pasture when we come by, they'll come running up


Beautiful view yesterday as the storms came rolling in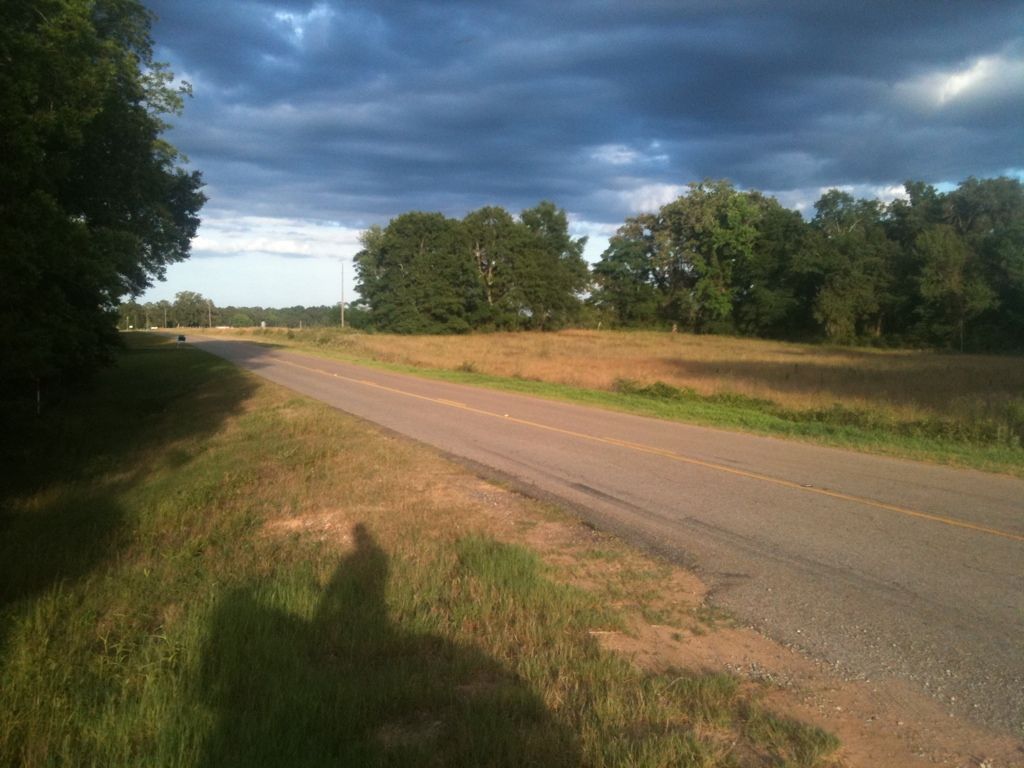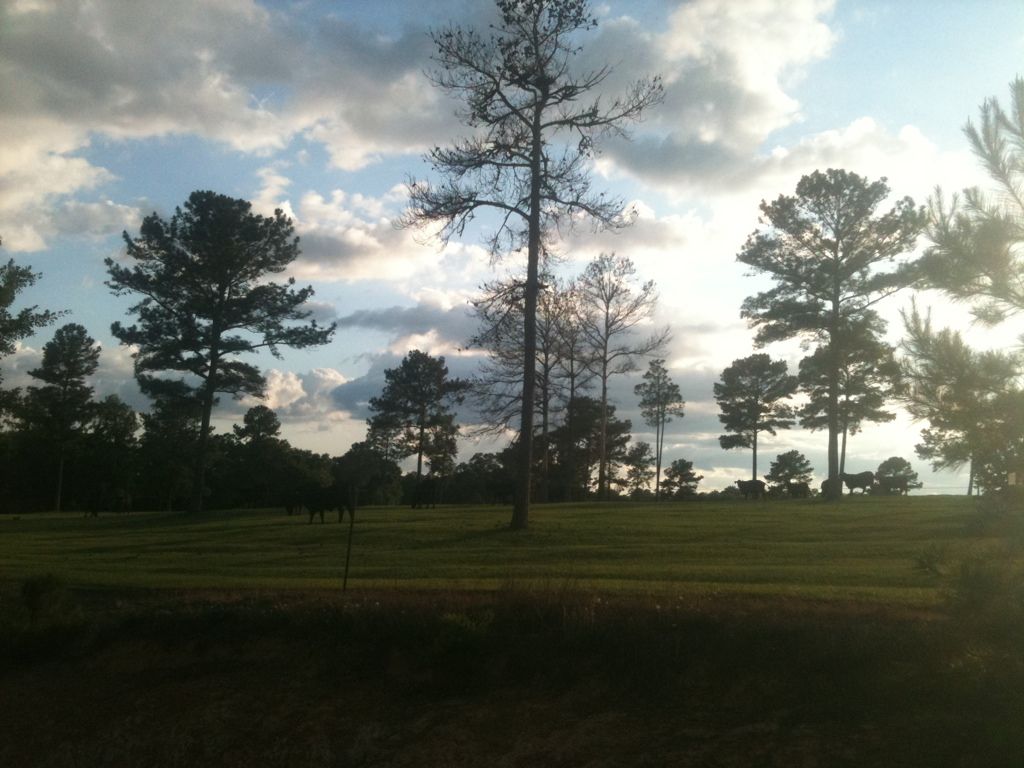 My 'Horse-Cart'



Hope you enjoyed
---
-Horse racing is my passion-
Athena:15y Palomino QH & Shirley's Brittney:8y Bay OTTB
---
Last edited by omgpink; 05-06-2012 at

08:04 PM

.
I did enjoy! Thank you so much for sharing!
---
Awesome! Love the names!
Posted via Mobile Device
Thanks for sharing. Its just nice to see nice relaxing times along with all the other things we read here.
---
Melinda
very cool. Zues is an amazing being. what presence he has.
How neat Zeus is!!! Athena is looking great, love the pics, the cow one is too funny!!
Wow thats so cool! Thanks for sharing and Athena is just stunning.
---
Tease
14.2hh Quarter Horse Mare
~~~~~~~~~~~~~~~~~~~~~~




He's even more amazing when he lets him out in the yard to climb trees and such!! Next time I go see him I'll try to remember my camera.




---
-Horse racing is my passion-
Athena:15y Palomino QH & Shirley's Brittney:8y Bay OTTB
I love the mountain lion and the horse
---
Country Woman