Aurora makes a breakthrough!
---
This little mare has been with us for 2 years. We've tried a number of coaches, restarted her once... And she has still been very stiff and inverted throughout it all. Today we got to ride under yet another coach... And for the very first time since I've owned her, and possibly ever... She has discovered....
Stretching down!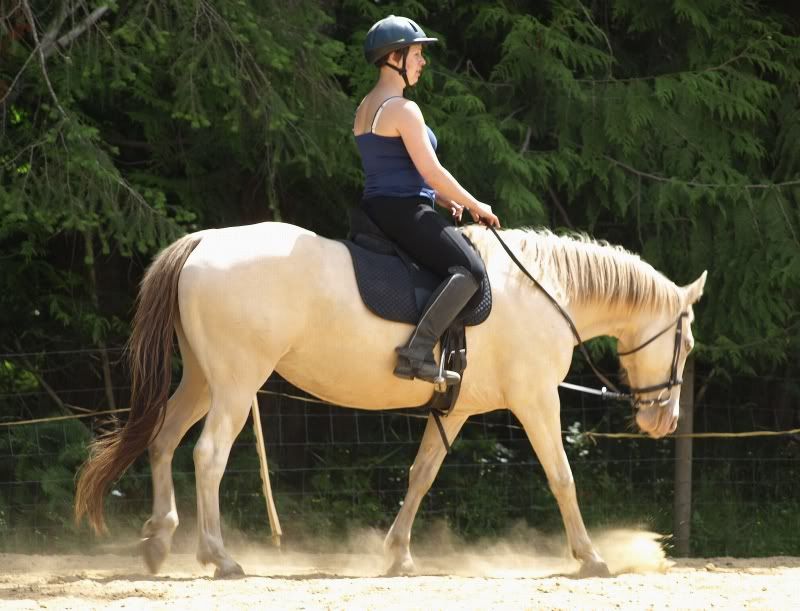 It's still going to be a long road, but I am so proud of her for giving us this much...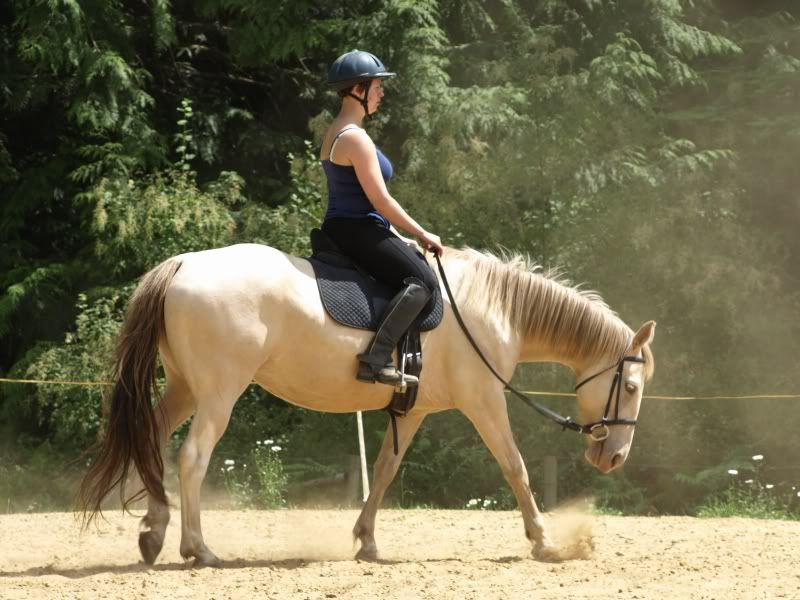 It was interesting for me to note that she is stiff in the same places I am... So there is a lot of work ahead of me on myself too... Especially sitting up taller
I loved the expression she has on her face, so I had to include this one
Started
Join Date: Mar 2009
Location: Middle-of-Nowhere, Illinois
Posts: 2,225
• Horses:
1
She's so pretty! I think you guys look great.
---
"A musician must make music, an artist must paint, a poet must write, if he is ultimately to be at peace with himself.
What a man can be, he must be." Abraham Maslow, 1968

I think it is wonderful!!!! I think this huge breakthrough is fantastic, and she looks very happy, relaxed and comfortable. It is wonderful that she finally clued in!

Congratulations!
---
Thats so great! congrats!!!! and may i add she is very pretty :)