And the award for the most abusive horse owner...
---
...goes to meee!!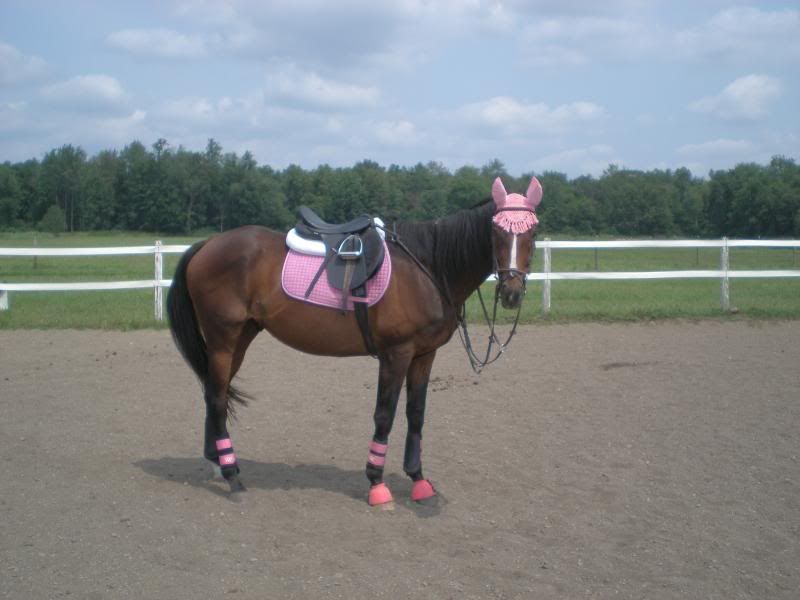 Do you think I can get some more pink on him somewhere?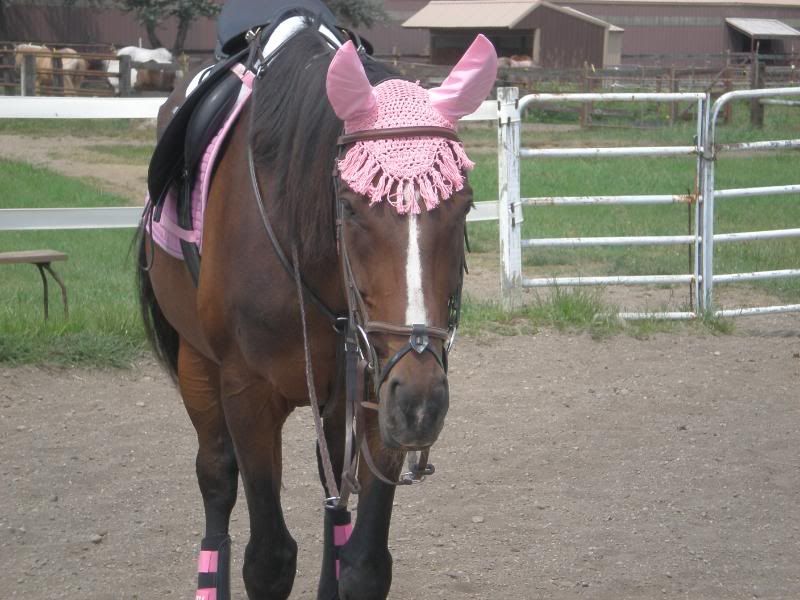 Get this thing off of me mom!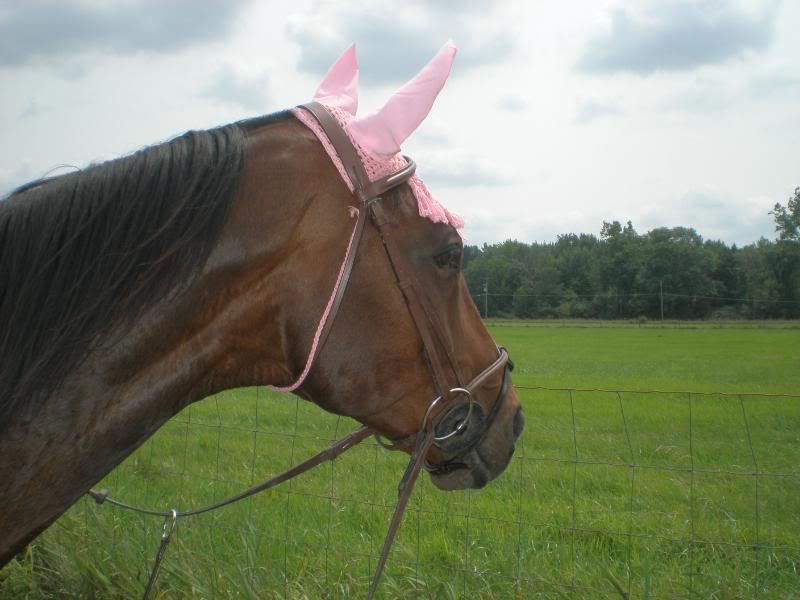 Thanks to htrjmpr4 for sending me the awesome pink fly veil!
OMG that is too cute. I came in thinking I was going to have to remove the thread and there you were in all your pink glory
---

"Until one has loved an animal, part of one's soul remains unawakened..."
- Anatole France
I don't know.......
I think you could fit some more pink on there somewhere LOL!!! How cute just look at that face.
---
Freelance Graphic / Print / Photo / Web Designer -
Designalist
Stop by and say hey :)
Hoof paint!
....poor baby...... :)
---
"Be a best friend, tell the truth, and overuse I love you
Go to work, do your best, don't outsmart your common sense
Never let your prayin knees get lazy
And love like crazy"
you can buy pink bridles and saddles lol
Get some pink reins and maybe put some pink bows in his mane.

I have the same saddle pad as you. It doesn't look good on my white paint gelding though. If he had more brown on him..then it would look good. :)
Pink rubber happy mouth bit, pink stirrup treads, pink reins :]

Cute!
---
definitely could get some of the original Swat that comes in pink
---
There is something about jumping a horse over a fence, something that makes you feel good. Perhaps it is the risk, the gamble. In any event it is a thing I need.

To ride a horse, is to ride the sky