Awesome ride on Brandi *pictures*
---
Well considering we're getting ready to breed her tomorrow (so shes in a full heat) she was perfect today! I was supposed to show Sunday, but we decided to pass because of the breeding and the breeding is more important...this is just a jackpot show, so I'm not missing out on much.
Here's some pictures of the ride :) She's being using herself the best she ever has...getting rid of some of that wanting to be on the forehand, which is also helping the stops.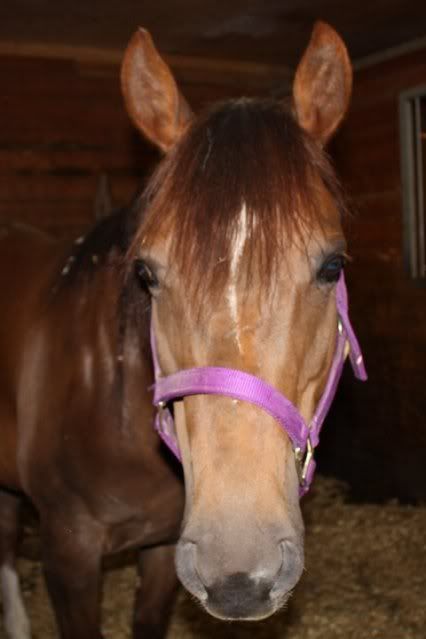 Pretty girl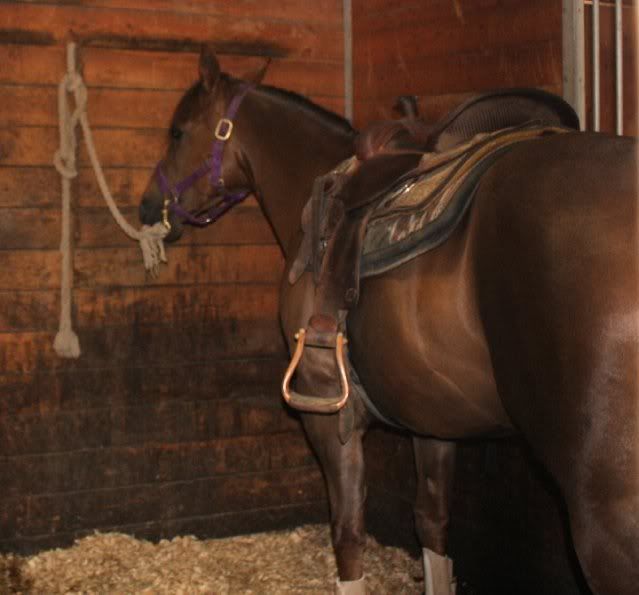 Tied to the wall - we have to have a rope tie in there because she doesn't like the chain lol. Spoiled.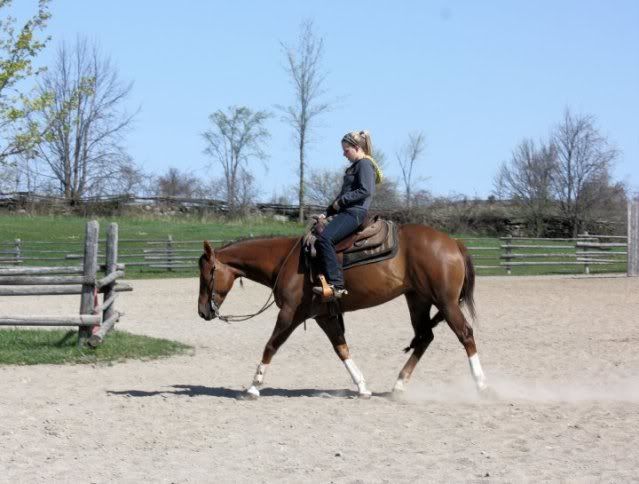 Giving her a pat because she went from fast to slow good.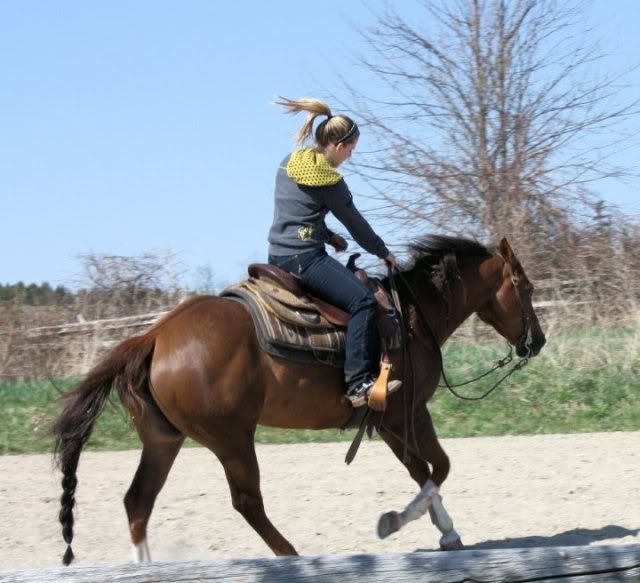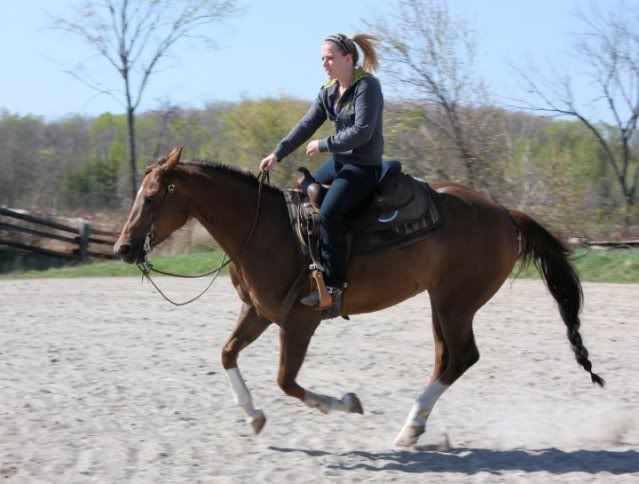 Look at that lift lol.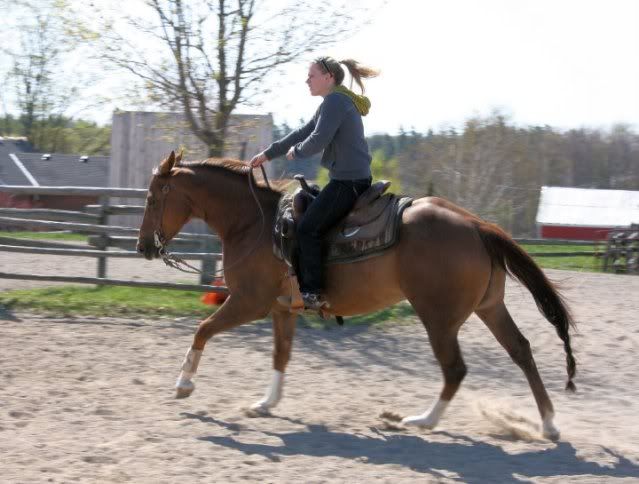 Fast circle
Spinning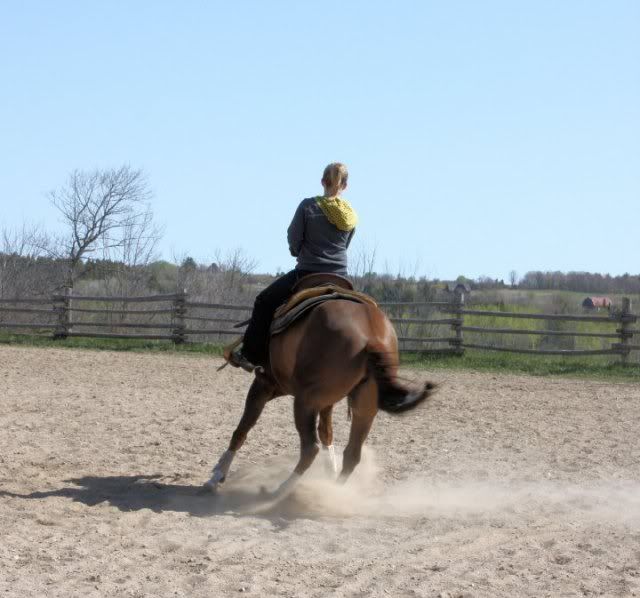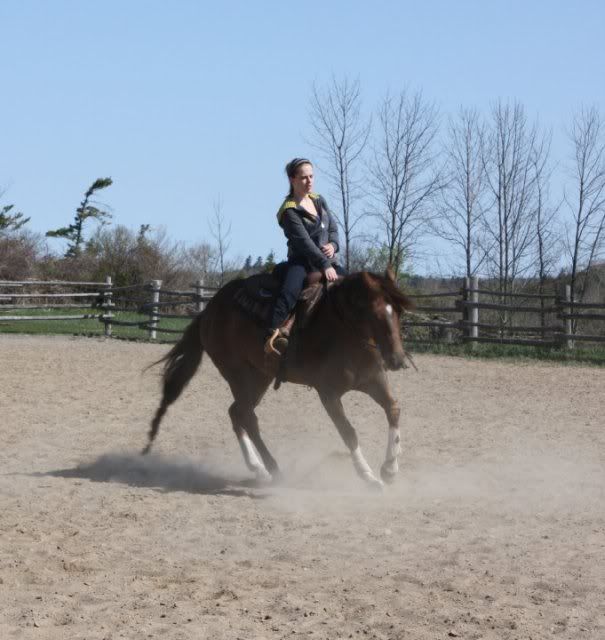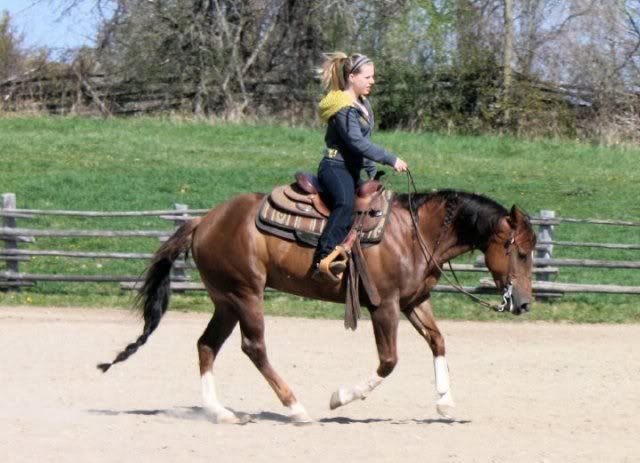 This is my favourite picture (I think I was above to do a lead change)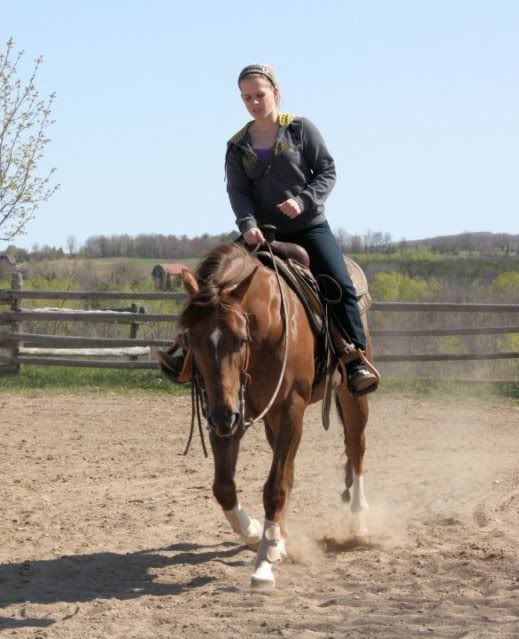 Loping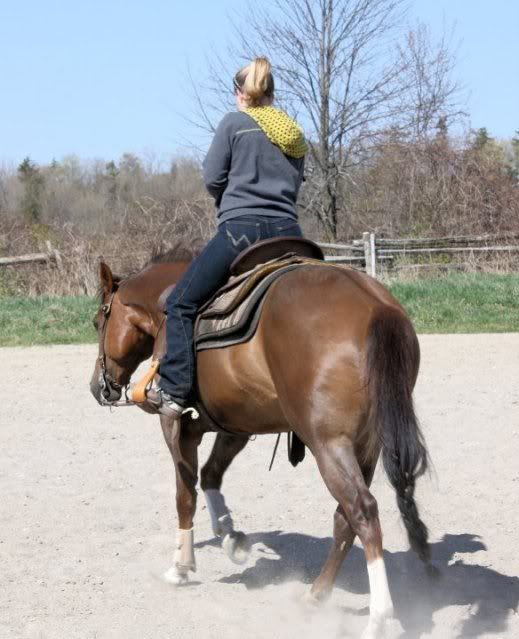 Loping away
Working on rundowns
gosh she looks like a perfect reining horse, lucky. i want a reining horse so bad, but thats not going to happen. Who are you breeding her to?
---
quarter horses.....simply the best
Thanks for the compliment on her thats nice to hear!
She kind of was started as a 2-3year old then nothing was done with her till last year when I got her as an 8 year old and she wasnt finished. Last year had its ups and down because she was a little unsettled in the show pen at times (she had limited showing), and she had a few bad habits. But over the winter she's just gotten so broke I love it. Hopefully we can put that in the show pen now. I think if she's in foal and we take the hormones out of the equation when showing we'll have a little more success lol.
If you're ever in Ontario you're welcome to come right her :)
And we're breeding her to
www.spooksgottagun.com
I'm very excited!
Gorgeous girl. Gorgeous boy. Breathtaking baby. I'm excited for you. That's rlly cool.
Posted via Mobile Device
---
Last edited by Red; 04-23-2010 at

02:45 PM

.
Spooks Gotta Gun, I'm so excited (I posted a link above if you want to look :) )
aw, good ol spook. hes seems to be getting quite popular. I wish i lived in ontario, but im a long ways away. I live in oregon.
---
quarter horses.....simply the best
Where is ontario?
Posted via Mobile Device
Yes he's definitely getting some attention now adays. He's nice because the people who own him actually are from Ontario (they have their ranch in Oklahoma now) but he's get put into the two futurities up here so it perfect.

And Ontario is in Canada, attached to the Great Lakes.
Oh yea. Sorry. Had a stupid moment. Cool. I've never been to Canada. Really want to go though.
Posted via Mobile Device
Banned
Join Date: Jul 2009
Location: In a land far far away, or so I wish.
Posts: 12,825
• Horses: 0
Looks like fun. What a gorgeous day too.