Babies, refusals a big belly and mud!!
---
It's been a busy day, started off by trying to fill in the ditch that is stopping me getting at the straw shed, turns out it's still a little wet out there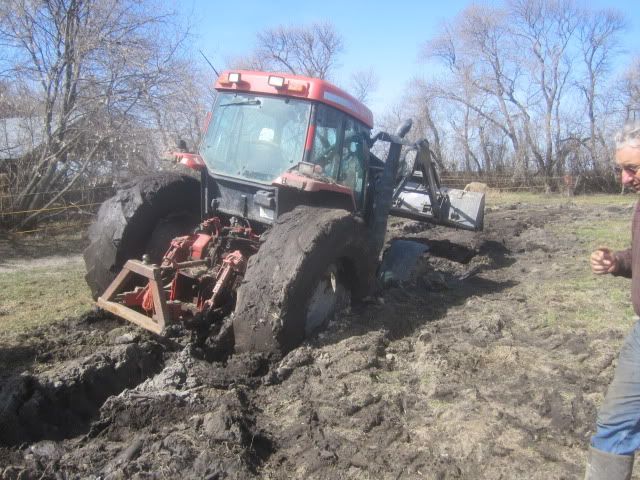 Didn't look to good so we sent for the big guns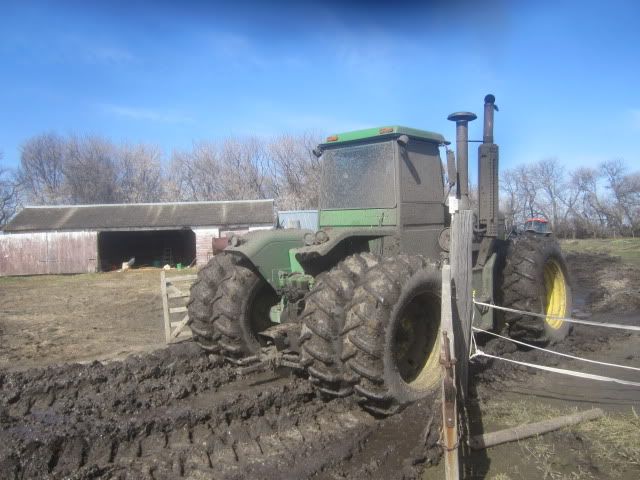 Got her towed out, AND got the last 6 big bales of hay home :-[
Then introduced the Wombat to the halter.
Made him hungry so he had to grab a snack to recover
Then it was ground working Fancy, and introducing her to a cross pole for the first time, zoomed over it so quick that I nearly missed her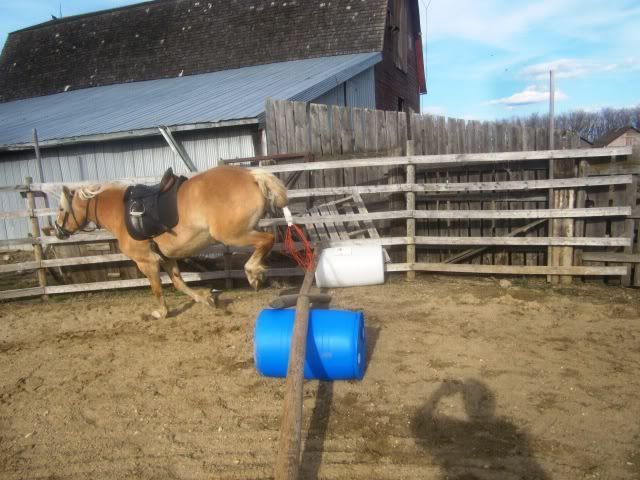 second time it was "What the ! I'm not doing that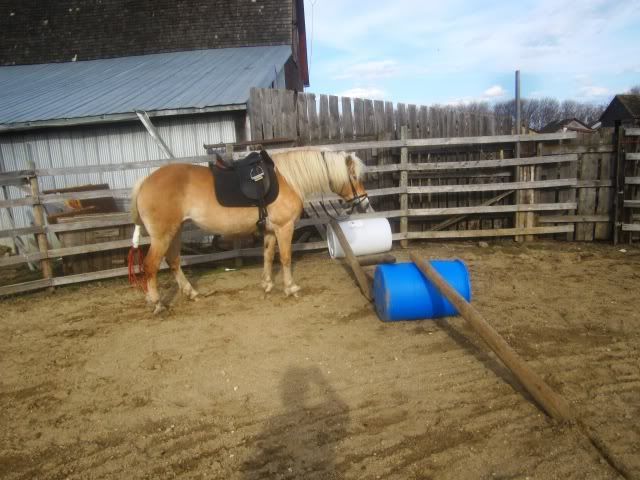 And time for a Stewie update, here he is, 9 1/2 weeks old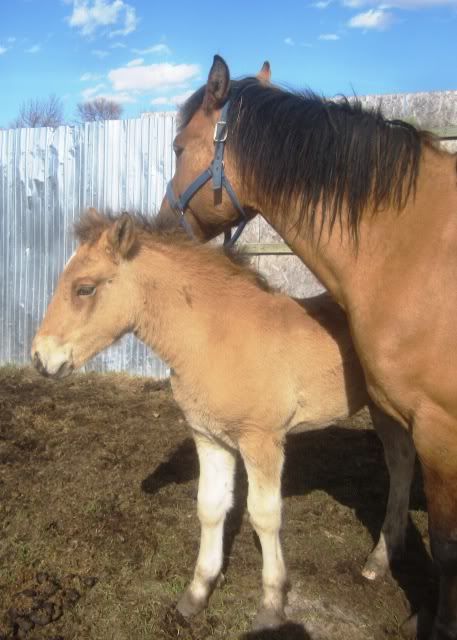 Here he is with G Man who is 15.1hh, the boy is a moose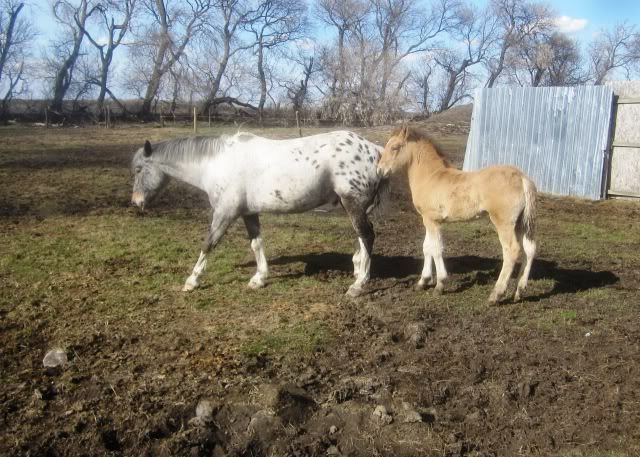 OH and it's day 361 for Ace and still seems quite happy carrying that baby around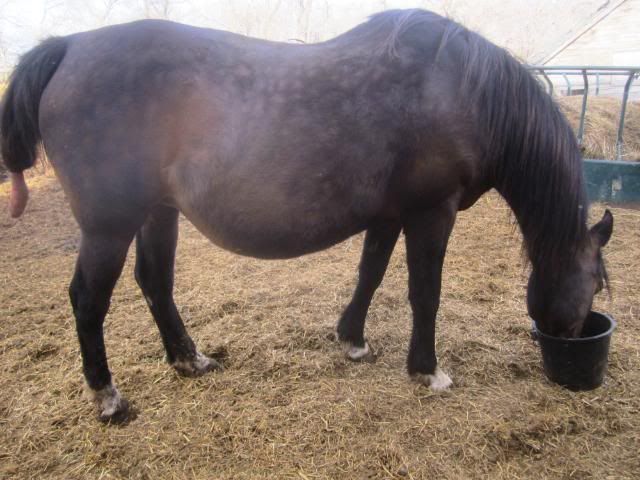 ---
Last edited by Golden Horse; 05-05-2011 at

11:13 PM

.
Oooh, Ace is big! All the horses are beautiful. Love the bubba! <3 :)
---
To ride a horse is to ride the sky.


wow stewie is huge!
---
You are never better than anyone. Every rider has skills they need to improve. The only one you must compare yourself with, is you.
I absolutely love Stewie.. Ace is getting big :)
Jeepers that is one big baby bump :O haha
---
R.I.P ~ Bubbles - 25yo tb mare - 13.04.2011 ~ 8:30am ~ passed away naturally and peacefully in my arms
Stewie is HUGE, seriously I had to pull him and his mum from the mare pen, because he was going to hurt poor little Wombat by trying to play with him. I'm going to have to put him and his mum in with the yearling colts, just as soon as the vet as been and given them their brain surgery
They will be a far better size as companions for him.
Mind you by the looks of Ace she may just produce a baby elephant
Stewie is a tank!!! Can't wait to see Ace's elephant when she finally decides to go :)
---
Life is like a camera. Focus on what's important, Capture the good times, Develop from the negatives and if things don't work out, Take another shot.
Wow!! Ace is looking big!!!!

Again, still cannot belive how big Stewie is already!!
Similar Threads
Thread
Thread Starter
Forum
Replies
Last Post
Hay Belly?

MyWhizKidRose

Horse Health

1

03-20-2011

01:47 AM

Big Belly

mbender

Horse Talk

2

09-22-2010

10:29 PM

How do YOU fix refusals

HorsesAreForever

Jumping

57

11-16-2009

08:47 PM

hay belly?

Starryeyed

Horse Health

5

08-25-2009

10:20 PM

Fear of refusals :/

Duskylove

Horse Training

3

11-30-2008

04:17 PM