Baby Belly??
---
This is my seven year old AQHA mare. She is on day 348 of her gesation period (a little bit over average)
Does anyone wanna take a guess on when she is going to have that baby?! Just thought it would be fun to guess.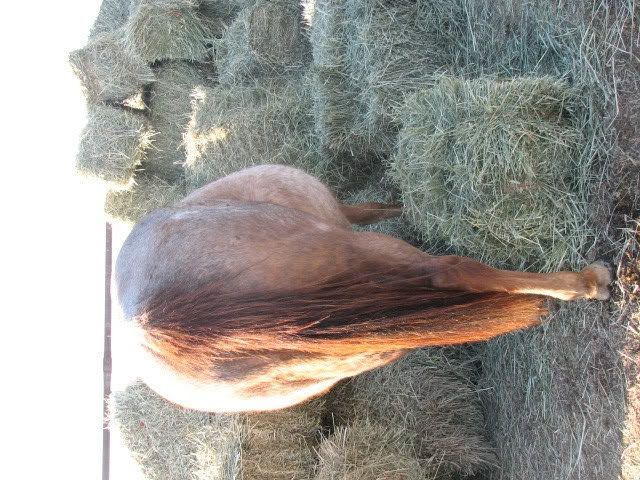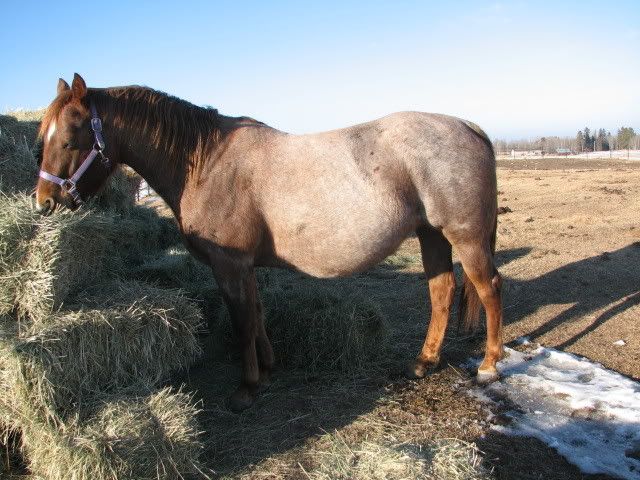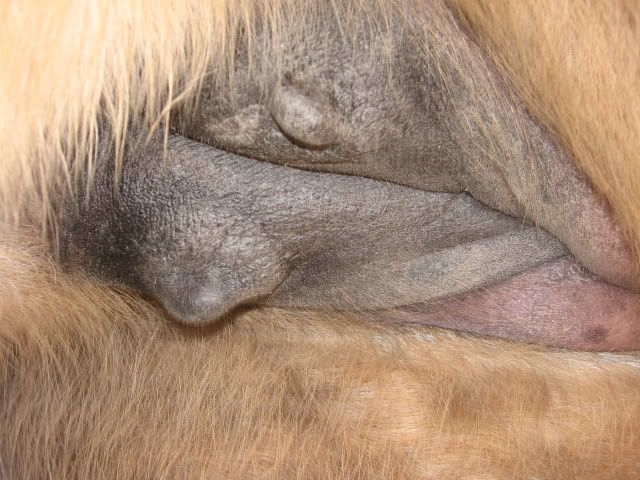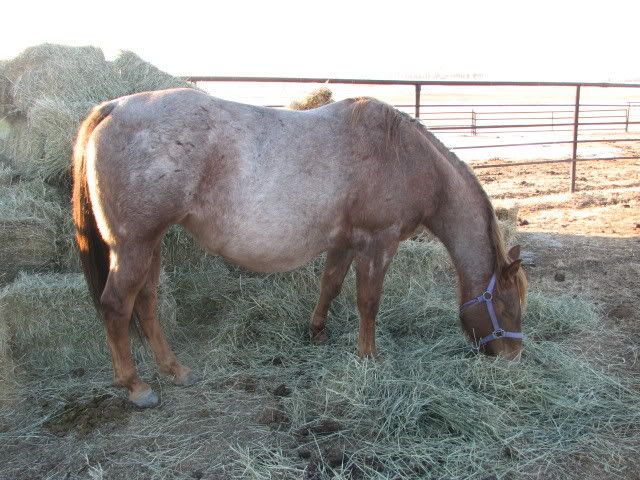 wow
she is huge!
My guess is that she's going to have a baby early to mid march. the 12th the latest
I hope it is no later than that...that will be a year since she was bred!
The vet is going to be here in half an hour to have a look at her so we will have to see then what he says. She has been breathing pretty heavy but showing no other signs of foaling. She is a maiden mare as well. So I am a little concerned :( Hopefully my baby girl is okay!
Yup, she's big! Pretty little girl though!

My guess would be.... hmm... March 4th. :)
---
The lovely images above provided by CVLC Photography cvlphotography.com
what's a maiden mare?

Would you want to induce the labor, or let nature take its course?
Are you sure you are not expecting twins? :)
JDI-Yeah she is a really good looking little mare. She won all the local halter classes as a 1yr, and 2yr old. She is a nice little mare (not really little, she's about 15 3hh)
Appylover-Maiden mare means that it is her first foal. I don't really agree with inducing unless there is a problem. The vet was out today and he says all looks great! She is a bit constipated and it's a huge baby but other than the everything is working out great!
Kitten-Val-Nope not twins! Just a very big baby!
I will have to sell it quick I won't be able to afford to feed it...lol
aww she's a first time mommy. I hope everything goes well for mom and baby. Glad to know she's ok, and the baby's ok.

This doesn't really have to do with horses, but i was supposed to be born on august 18th, didn't come out til the 31st of august.
I don't like inducing labor (even though no animals of mine are pregnant or going to be) unless there's a problem. Years ago they would have just waited anyways.
Yeah...as long as if they are overdue you have the vet check them out and everything is well I don't think it hurts to let them do it naturally!
About humans late! My son was exactly three weeks late. The day that they were going to induce me I went into labour! He was a big baby. Just about 10 pounds
So I know how my poor baby Nita is going to feel!
I don't think she really wants to be a mom
My other mare gets so excited when she is close to having her baby! She loves being a mama. But Miss Nita just seems down :(
I am saying February 29! She is one big girl ha ha ha
---
It is not just a horse,
It is the one thing that keeps me from being just a girl