Baby Pics
---
They are a little grainy, but here are some pics of Mariah at 2 days old. Anyone else out there got some pics of your heart horse as a foal?
Jack at 2 days old, and then a pic of he and his mama, Maggie.
Here's my guy (One Sensational Figure aka Pistol) at about 10hrs. old after having to take a ride in the horse trailer to the vets, because the vet was swamped and couldn't make a ranch call. His mother tore and she needed some stitches and she was ready for a knap.
awe I love the pictures of the foals
---
Country Woman


such wonderful pics! I wish I had a pic of mine when he was a foal!
I KNOW!!!! I bought mine when he was older so I don't even know what he looked like..... :'(
---
To ride or not to ride? What a stupid question!
---
Here's my coming 4 year old solid paint filly Lakota at about 8 hours old.
---
Being horseless is the pits!!
One of these days I'm going to have to organize my Photobucket account so I can find the pics I want more quickly! lol Took me forever to dig these out!
Not sure how old Aires is in these pics. His breeder didn't say, but I'd guess no more than a few weeks.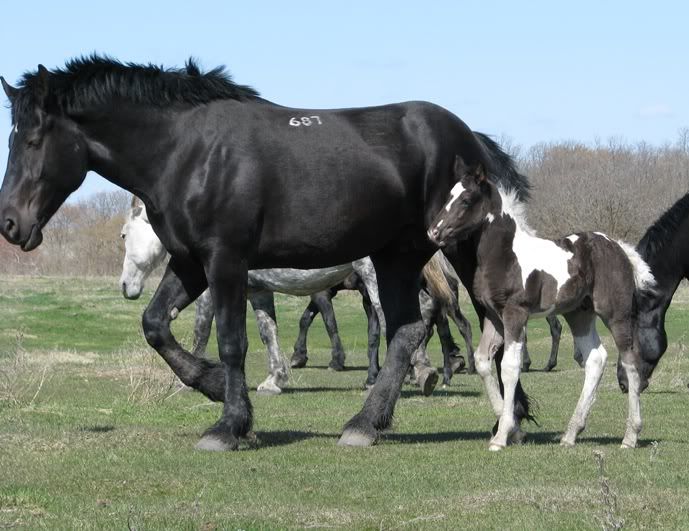 And a bad cellphone pic of the baby pic the BO gave me when I bought Aires: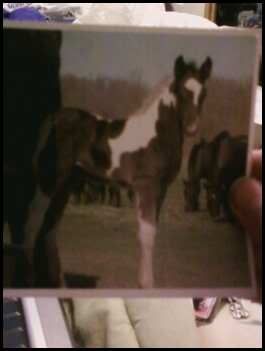 ---
Do not tell me I can't...because I will
show
you that I can.
Rodeo baby pictures!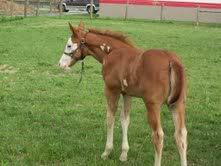 Sorry their so tiny!
Couple pix of Baby Ri and my baby boy... and Ri's mama Beauty... w/ my baby boy... and of course big boy ri...
---
"Be a best friend, tell the truth, and overuse I love you
Go to work, do your best, don't outsmart your common sense
Never let your prayin knees get lazy
And love like crazy"
Similar Threads
Thread
Thread Starter
Forum
Replies
Last Post
Baby Pics... :)

Poco1220

Horse Pictures

13

10-02-2010

04:06 PM

Baby Pics

WSArabians

Horse Pictures

36

05-20-2010

06:48 PM

New baby pics!

Current Displeasure

Horse Talk

4

07-30-2009

05:06 PM

Baby Pics?

SpiritJordanRivers

Horse Pictures

24

07-01-2009

12:43 AM

More baby pics and video!

stacieandtheboys

Horse Breeding

7

03-27-2009

10:11 PM