Baby Pics
---
Thought I'd post some updated pics of the foals. Most are about 3 weeks old... No name (I KNOW!) is two weeks.
Khraze: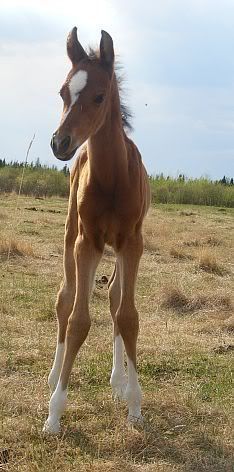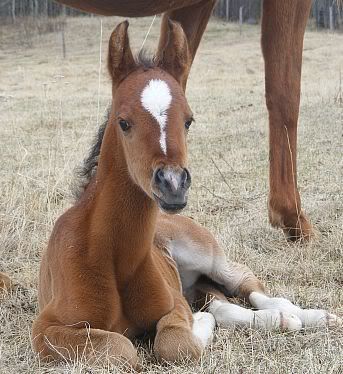 Drifter:
Drifter with Cousin Khocolate (yearling):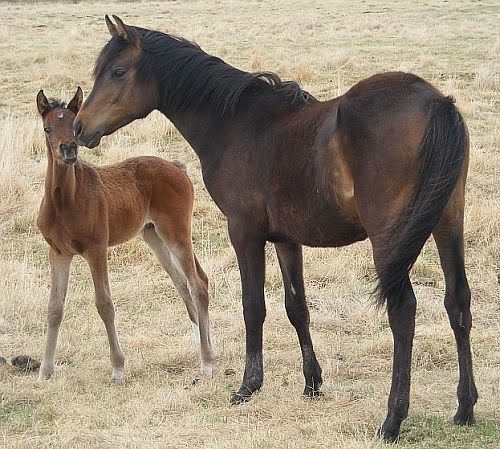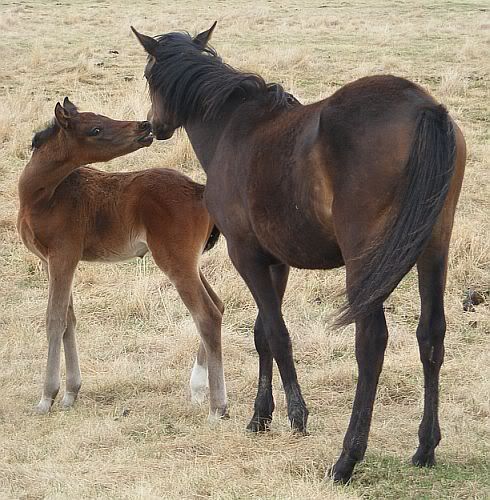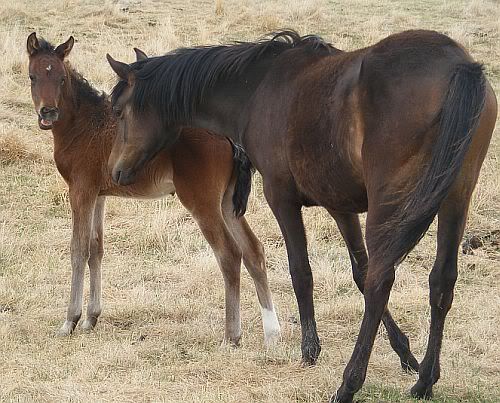 Khode: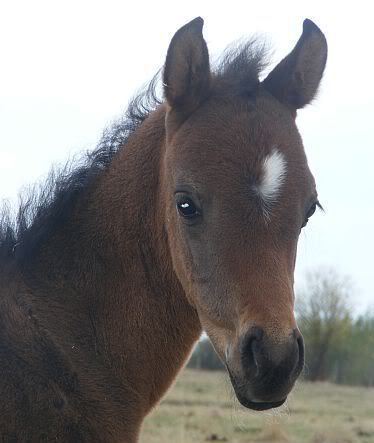 No name...haha. Working on it
RC:
Drifter and no name...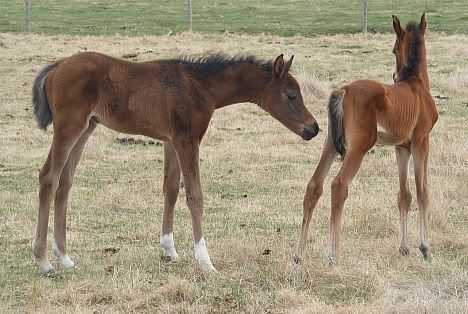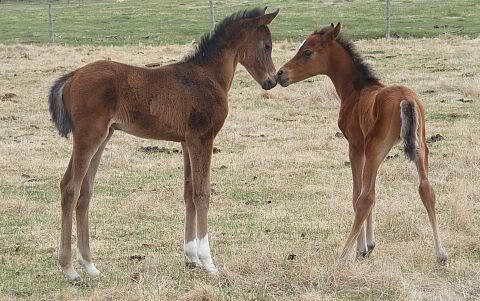 G'way, brother!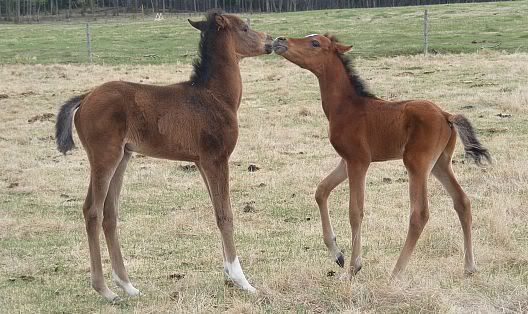 khraze and rc are my all time favorites although they are all absolutely freaking adorable :]
---
just a small town girl with a big town dream :]
aww what cuties
---
quarter horses.....simply the best
ADORABLE!!! I love the bays
---
RIP Minnie, 1981-January 15, 2010
RIP Maggie Mae I miss you
Thanks everyone! :)

Paints, they are all bays. What a colour range they show up in, hey? lol
So pretty! They are all going to grow up to be GORGEOUS!!
---
Live, Laugh, Love, Ride
I Love Melvin With All My Heart
If RC comes up missing, he's TOTALLY not in Indiana 8D!
---
I've got a lovely bunch of Neuticals,
There they are all standing in a row
Big ones, small ones, some as big as your head
They are all beautiful. But RC takes the cake : )
How about "America?" The horse with no name!
---
You just have to see your distance...you don't have to like it.