Bad/Embarrassing Riding Pics?
---
Hey everyone!
So, we all have pictures of those days when our riding just looks bad. Anyone care to post theirs? Here are some of mine ;)
(when Tuxedo spooked at a baby carriage)
(forgot to jump)
(critique my position, please ;) jk...)
These are pretty bad...
Let's see some bad pics!
-Tux
Omg that last one! O_O Did you get enough air?
---
Cross Country- The act of hurling yourself and your equine partner at a stationary object with poise and grace while attempting to survive...

nice ;)

(I barely got enough air; never again will I do a jumping course with that horse...)
LOL, just any of my pics would work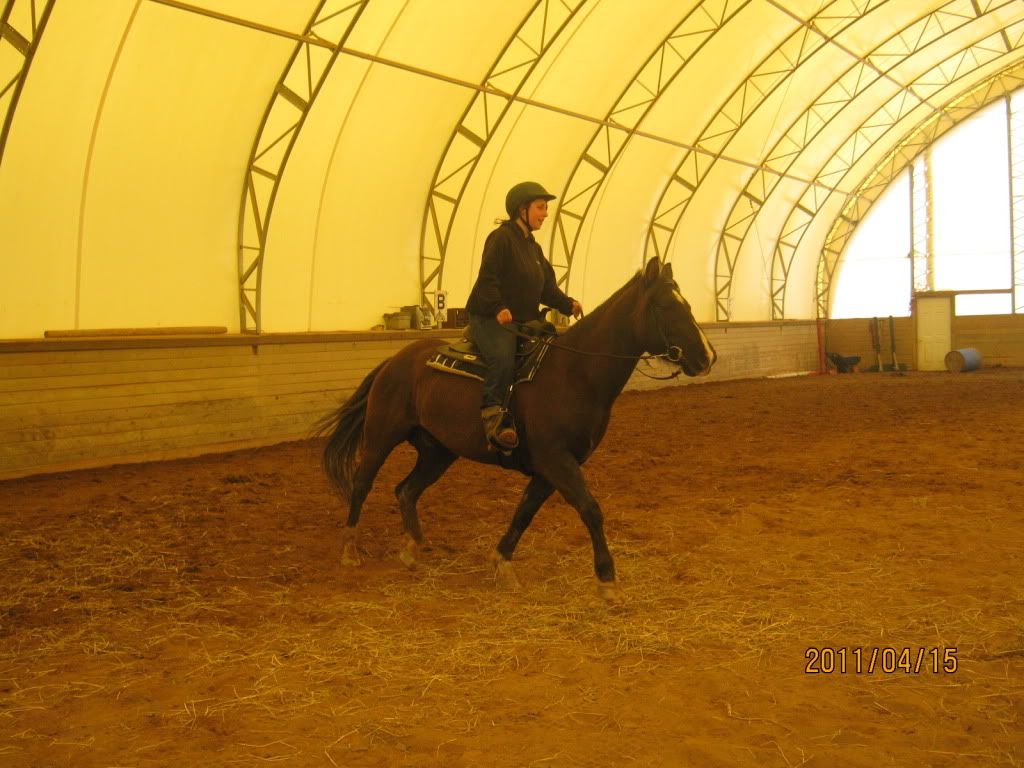 i just want to dig myself a deep hole in hide in it everytime i see this picture. lol i make no excuses but just assure you that i am not THAT hidious of rider haha bad day i guess
---
Beauty is not diminished by those who refuse to see, hear,feel or in any way sense it. If you refuse to see beauty its you who is weakened.
So many things went wrong in this picture... starting with the oversized jacket making me look pregnant at all times.
He had just bucked in this one...but there's still no excuse for that xD
Haha! Nice ;)

(sorry I did't reply earlier, I just got back from NM)
aaah! Where did my pics go! they dissapeared 0.o
Tux love your pics!
---
This is what happens when you have democrats in office