My dad's paint PintoBean he has a partial bald face and 2 blue eyes
(One eye is like a dark dark blue *Almost brown* eye and the other one is ice blue...)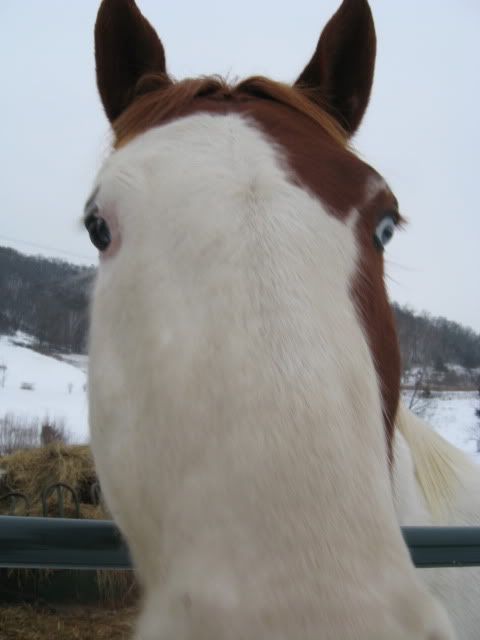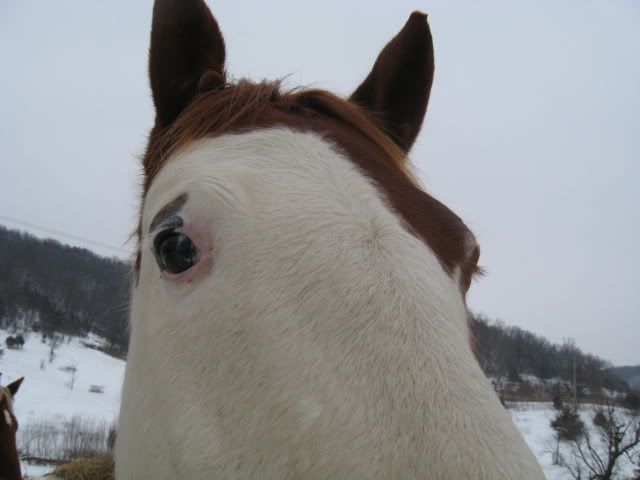 My soon to be mare Luna has a kind of bald face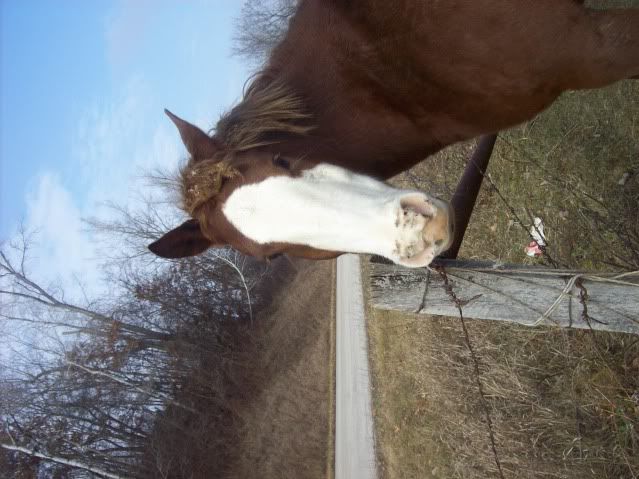 Oh, and my grey/white horse has a blaze and 2 socks but you can't see them unless he is wet.
---
RIP Minnie, 1981-January 15, 2010
RIP Maggie Mae I miss you
The colour is bad, but here is Poco Supreme Copper. His only paint spot is on his back left leg. The filly in the back is also really cool looking. As you can see her tail is white :)
Luna is gorgeous :)

Dynamite's horses are also!
Gorgeous horses! I love those blue-eyed beauties!
---
HORSE RIDING:
The art of keeping a horse between YOU and the GROUND!
Here's my little Roxy, a purebred Arabian. :)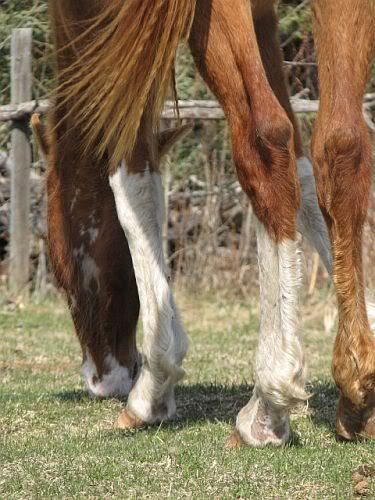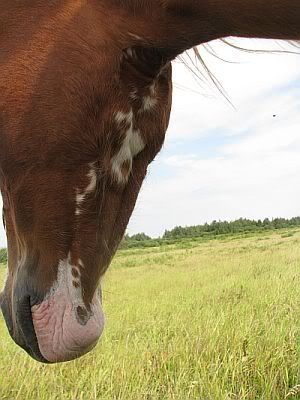 Rina, purebred Arabian: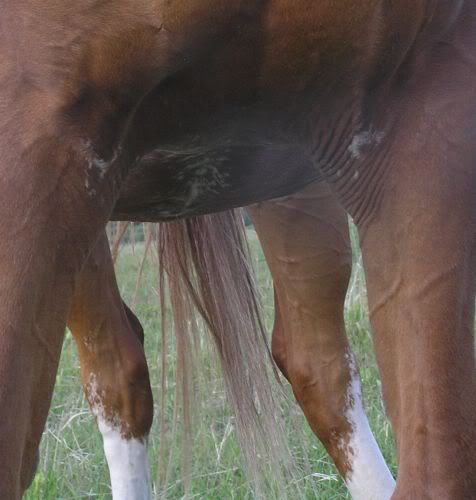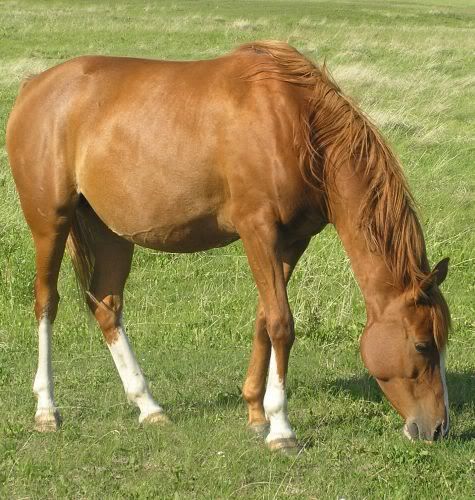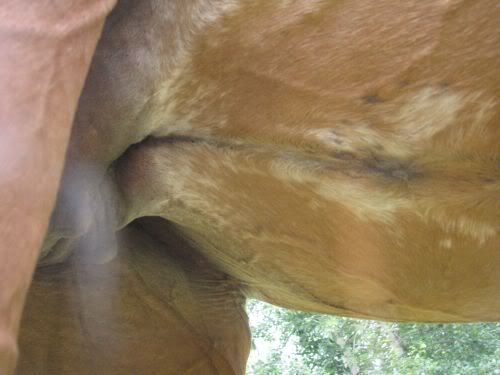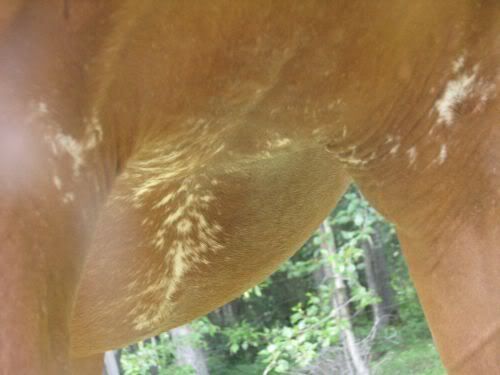 Maiden, purebred Arabian: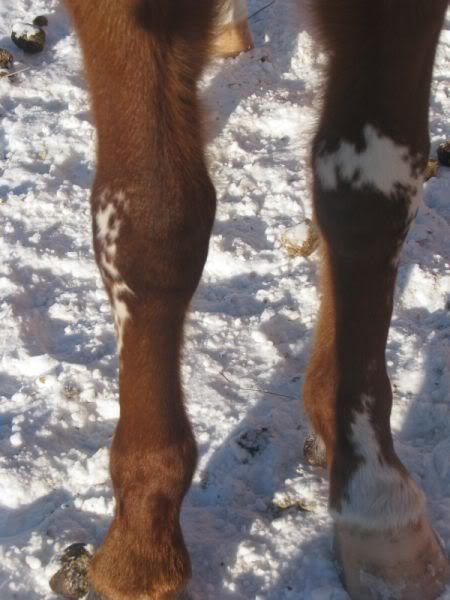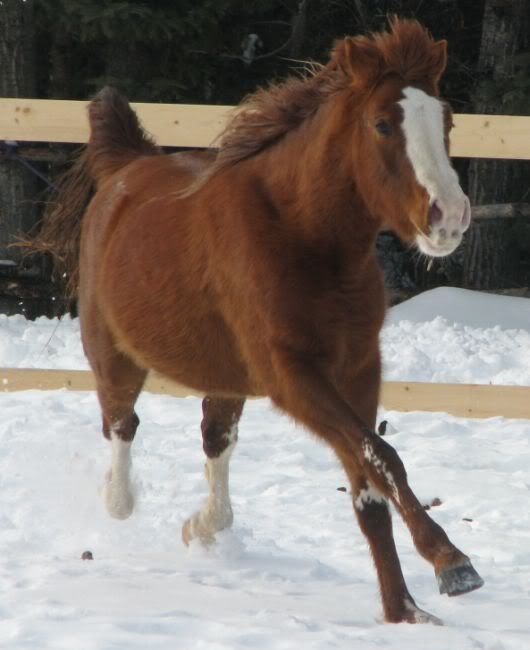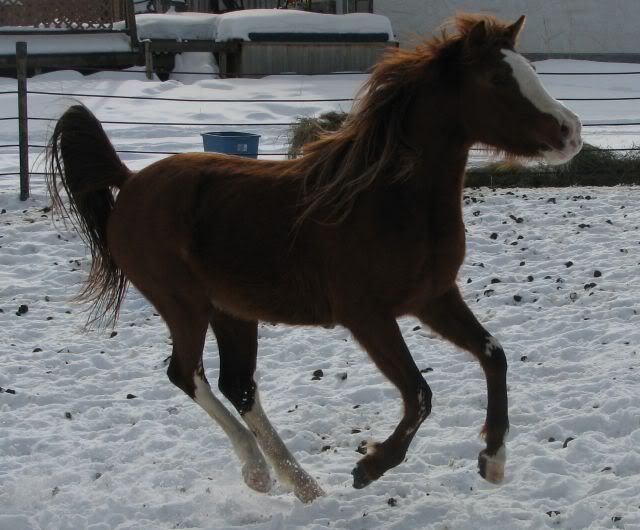 My daughter's porky lesson pony, Romeo. The name suits him to a tee.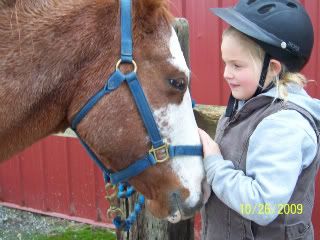 Here's my blue eyed mini, Pixie.
And when it comes to "unique" I think Flyer definitly falls in that catagory! He's my Pintaloosa Bashkir Curly!
My Ricci is blue-eyed. I'm super picky about blue eyes though, I only like them if the hair around the blue eye[s] isn't white, lol.
I think her black patch on this side looks like a flipped over, slightly distorted map.
---
"Great spirits have always encountered violent opposition from mediocre minds."