Bald face (well, half at least)
And a forth of a blue eye
You can kinda see the little bit of blue here . . .
Spirit lunge head.jpg
Bald face. The leadrope was only on the ground for like, 30 seconds, I promise :)
Spirit is a cutie.jpg
Pretty, pretty, pretty!!!

My boy has a completely bald face, and white around the eye.
I still think he is gorgeous.
I never liked the white face and pink around the eye, but I fell in love when I got Hotrod. I now think it's gorgeous, and love baldies :)
Barney, the old pony i used to look afer [he's over 40 years old!] had pretty funky markings. He looked a bit like a badger.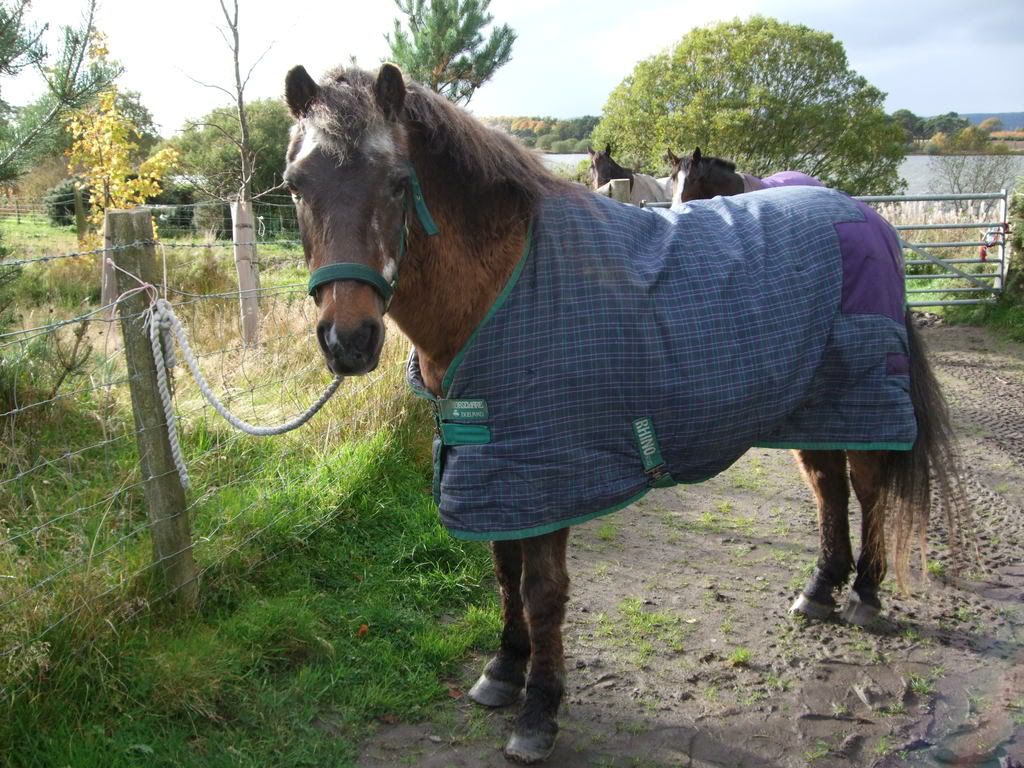 Merlin has a wall eye.
Doug has a Dorsol stripe, zebra markings on his leg and a stripe across his shoulder, but their not that unsual considering he's a dun. xD
Ah, just realised this was a thread for just bald faces and blue eyes. Sorry! I can't edit my post for some strange reason.
Well, the title includes unique colours, so I think you're alright! lol
---
HORSE RIDING:
The art of keeping a horse between YOU and the GROUND!
This is a horse I owned for about a week. I bought him as a project, but then found the horse I wanted so... He found a new home. He was a three year old APHA. Two blue eyes, He didnt have the best home before I got him. They left a **** halter on him, thus the marks on his nose. He left here able to be caught, haltered, respectful, and willing to go into trailers. He is getting a great start with a young man in Laramie.
I love how soft the champagne color looks, kind of like looking through a "champagne" haze eh? lol
---
Ω Horses are a projection of peoples dreams Ω
Magic, nearly bald face, one blue eye, his eye lashes are half gold and half white,
Skip, red roan frame overo, bald face, blue eyes,
Gypsy, one blue eye, her lashes are white,
This is Hero, my boyfriend use to lease him. He is a Medicine Hat paint with 2 blue eyes.
---
♥ Gypsy gold does not chink and glitter. It gleams in the sun and neighs in the dark ♥