Bandit Action *pics*
---
This is Bandit he's 8 yrs old. His Pinto registration papers will hopefully be sent off in a few weeks :yay: ! I'm going to do that trail hour thing where you log how many hours he is being ridden and you can win different things and earn patches. So I'm excited about that :jump: .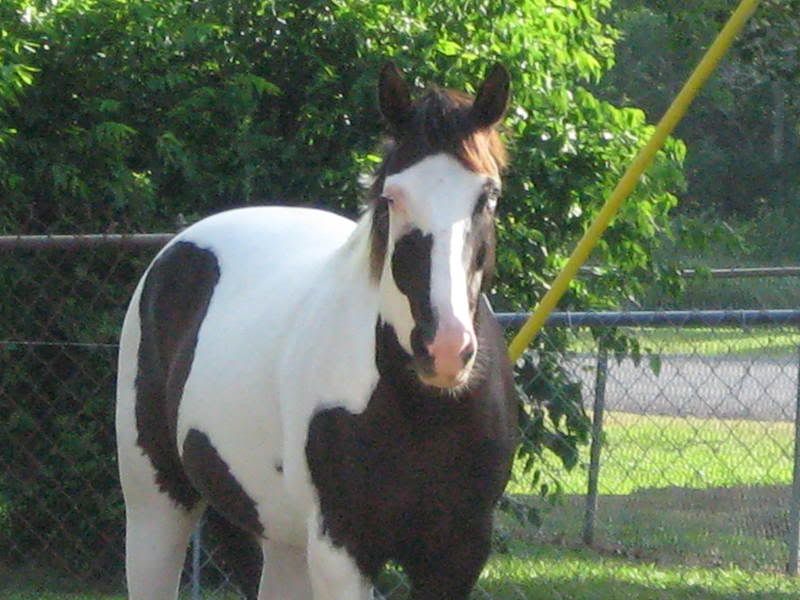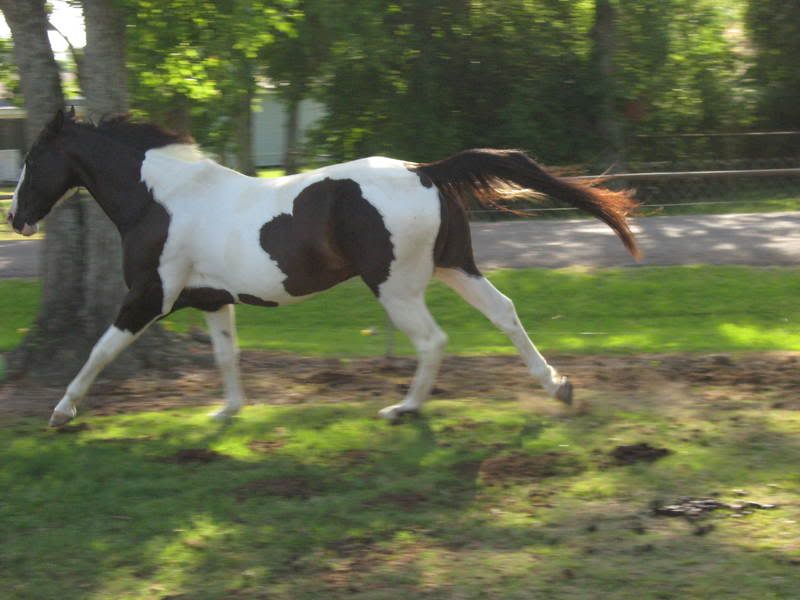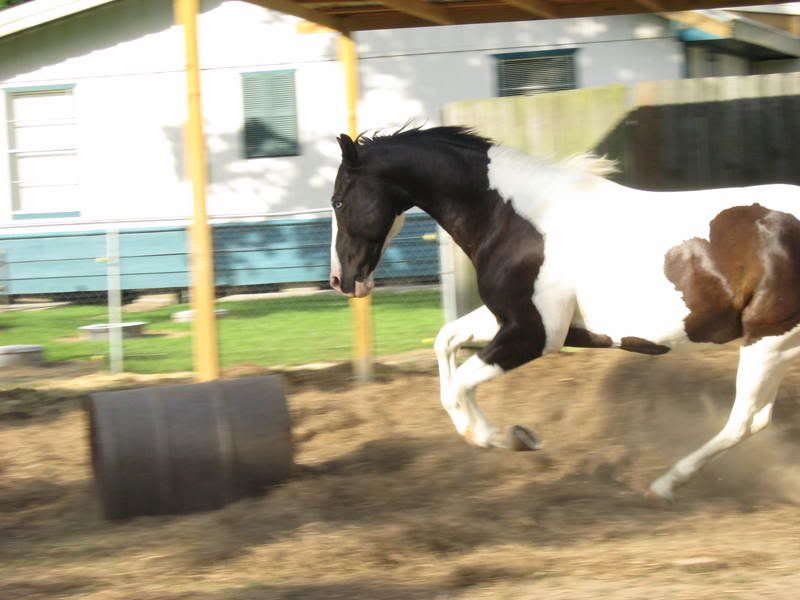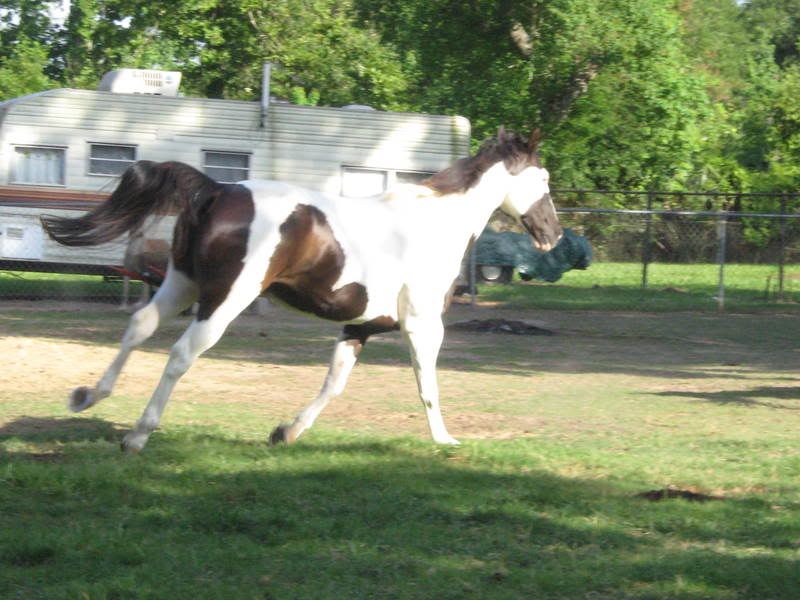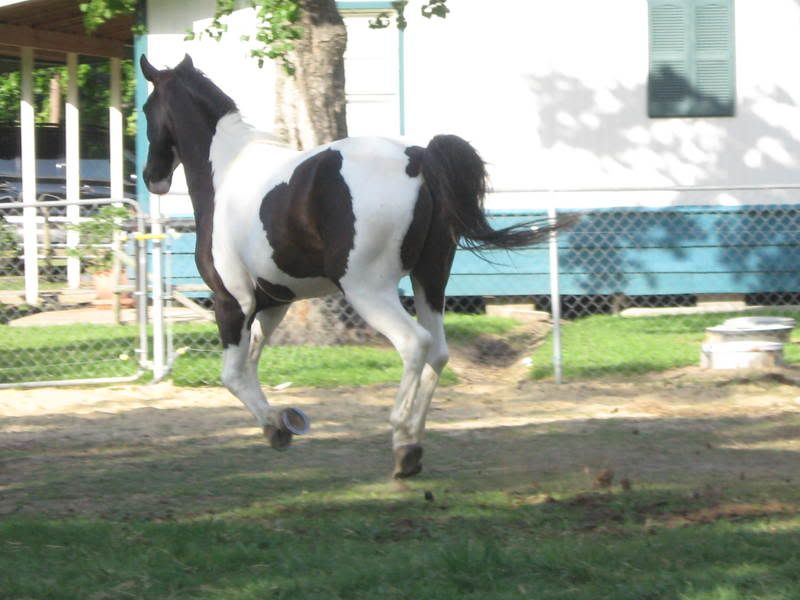 ---
Awesome Miss Take- Storm- 15 yr APHA PHBA Mare
SS Catalena Doll- Claire- 2010 AQHA Filly
I just love his face. He is a pretty boy all around, but I truly love the markings on his face.

I bet he is just a joy!
---
"what causes an echo - the persistence of sound after the source has stopped. "when can you hear an echo?" when it's quiet and other sounds are absorbed. when it's quiet, i can hear my mother's echo still."
-For one more day
I love his coloring. If I got a paint it would be one like him. He's gorgeous!
Very fitting name. How tall is he?
He has a nice tail 8) And wow what a face !! Nice horse with a fun name :)
I LOVE his face! Looks like he has got a great personality!
Thanks eveyone!
Quote:
Originally Posted by Sara
Very fitting name. How tall is he?
He's either 14.3 or 15 hh. So either a large pony or small horse
---
Awesome Miss Take- Storm- 15 yr APHA PHBA Mare
SS Catalena Doll- Claire- 2010 AQHA Filly