Banjo's wash day!
---
I gave Banjo a wash yesterday. I rode him bareback first and we went for a run, it was so hot and we both got really sweaty
. YUCK! instead of just rinsing him off to cool him down i gave him a good scrub! He was so soft and shiny and silky after! Here are some pics of him after he dried.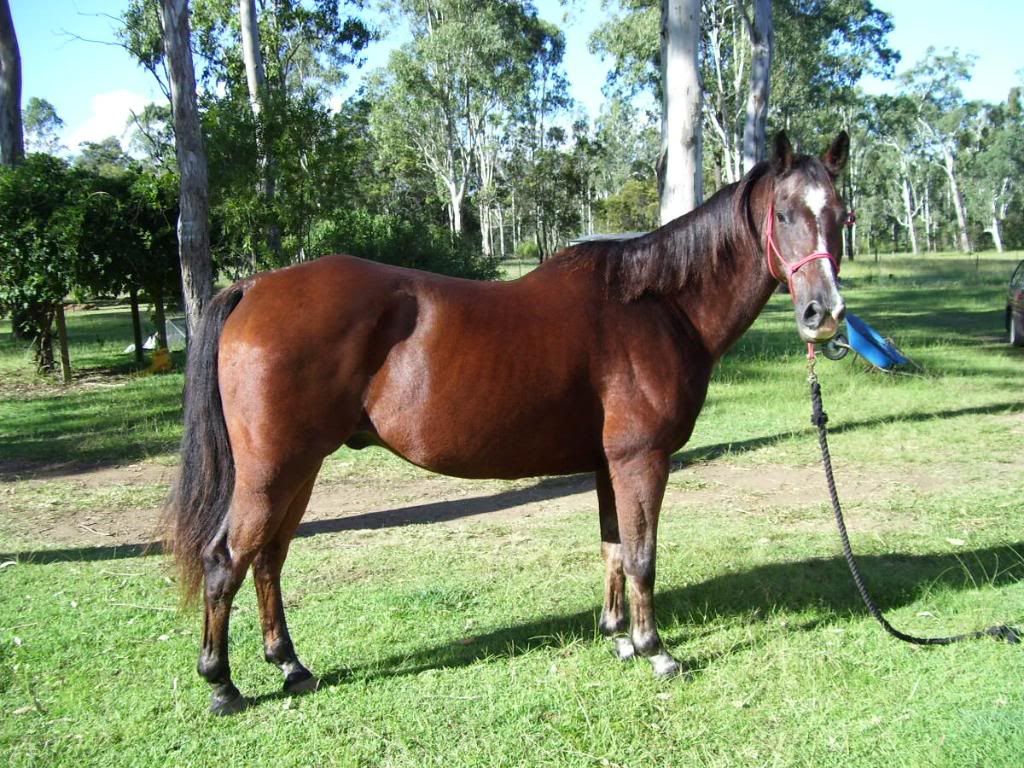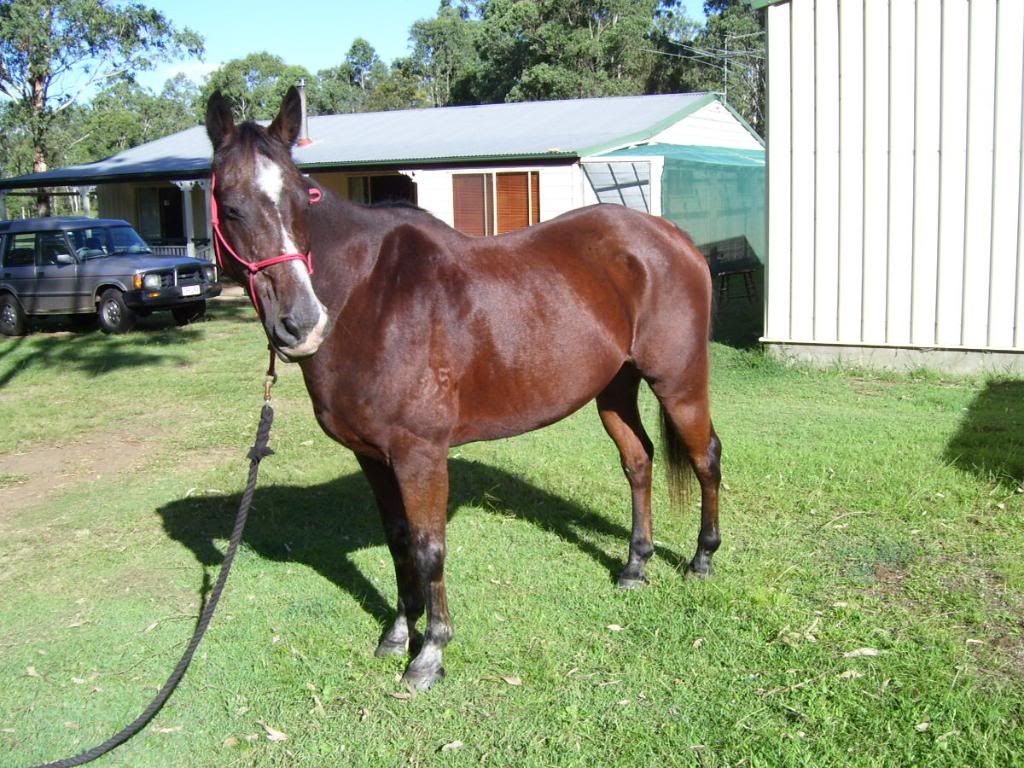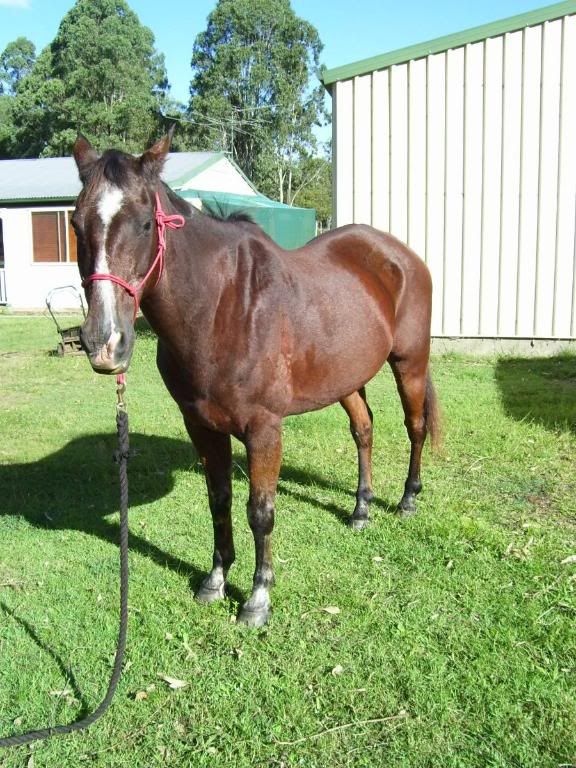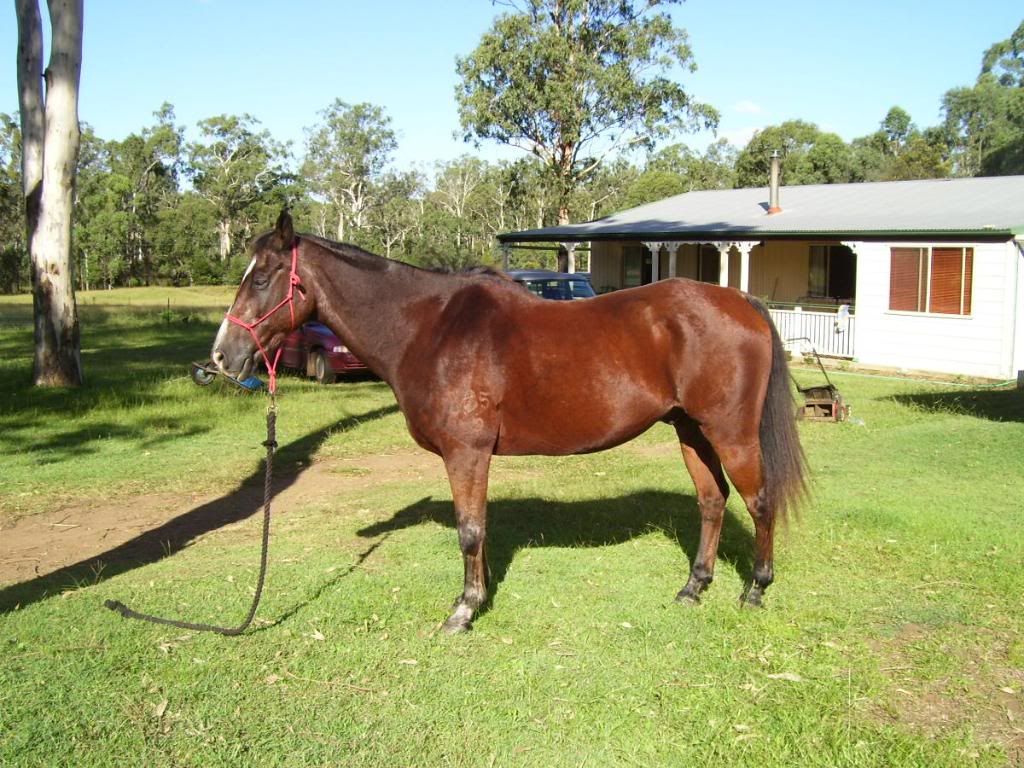 ---
Horses lend us the wings we lack
Aww he looks so nice! Good job :)
---
TM Tardy's Chick "Hunter" - 13 yo Paint
Remmy - 18 yo Morgan/QH cross
Gunner 3/31/11, Heidi 7/2009 Miniature Sicilian donkey

He is soooo handsome. I cant wait for it to turn summer here, i am sick of the snow!!! He looks so soft. what kind of shampoo you use?
---
quarter horses.....simply the best
Very gentlemanly looking, he looks like a very kind horse.

Quick question though- does he usually stand so parked out?
thanks everyone! He is very sweet! He is hard to catch but once you have him he is a complete angel. He was my first horse. He is 24 now.
I just used a big cheap bottle of gental shampoo, not even for horses! haha! it works really well!!! he gets dandruff along his spine occassionally and i think it even helps with that! I bought it fromt he cheap shop! haha!
as for your qu. onetoomany, he has always been good at that, i just need to go backwards and forwards once or twice ans he gets it. and he doesnt move after that! haha! hes a good boy! I like making him look pretty!
---
Horses lend us the wings we lack
OH, oh ok. You were asking him to park out. It looked like he was doing the navicular park out in some of the photos and it was making me nervous. In that case- nevermind!
oh right LOL, no haha
---
Horses lend us the wings we lack