Barn Pictures! Part 1 *Image Heavy*
---
Went to the barn today, not to ride, but just to relax and see the horses.
About 2 weeks ago or so, we got a miniature horse at the barn. He is SO cute! He's stays with the 2 mini donkies also SO CUTE!
And then I got some pictures of Gem and Vega with their buddies. Enjoy!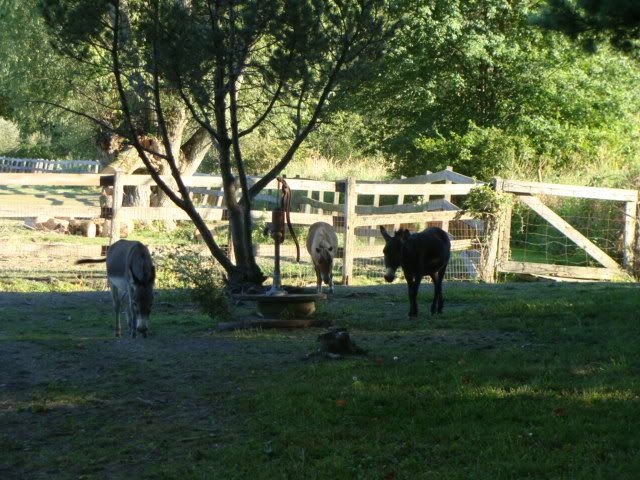 When I read on the other one about donkeys... I had no idea that they were so pretty!!!
This was kind of what I was expecting...
Those are donkeys that lived across the street from my dorm when I was at boarding school last year. Ugly boogers that would bray LOUDLY every night at 10:00... no exceptions. :roll:
But they were cute in their ugliness... as for yours... they're just plain CUTE...
Aww that is too cute, yayy!
I've been wanting to see some piccies!
---
Ride more, worry less.
The donkies are still young. I believe they're about a year or so, but I don't want their cuteness to go away. I love 'em!

I realized yesterday that I haven't taken pictures of them in a while and thought it was a good time too... and I wanted to see the miniature. I saw him Saturday as I was riding Gem. He whinnied at Gem and Gem stopped and looked at him. He was probably thinking "what on earth is THAT?!"

I still need to get pictures of the other horses there.. i'll probably do that today
Too cute!
I love the Shrek looking donkey.
Thanks WSArabians :)
That one's London, the brown one is Boomerrang, and the pony is Maverick