Bath time for Lacey! *picture heavy*
---
I just happened to have 2 friends with me when I went to give Lacey a bath and one of them wanted to take pictures so here are a few of the best ones.
Soaping her up, all the water coming off of her was brown.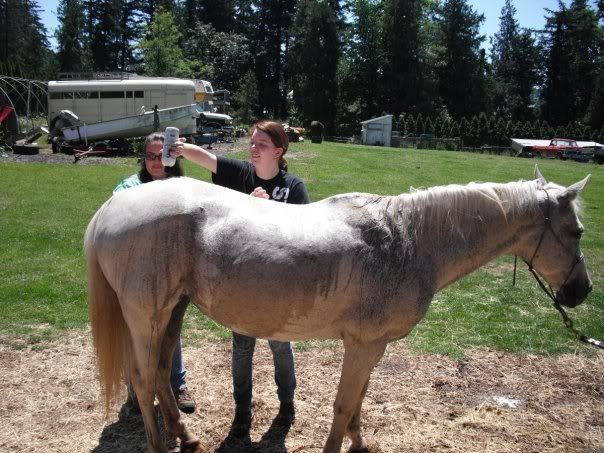 I discovered that she has three white socks, both back legs and her left front! Who would have known!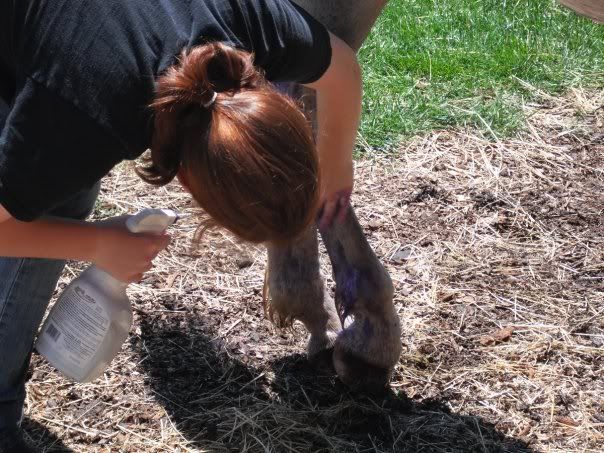 I was trying to get her legs, mane and tail as white as possible so I basically drowned them in blue shampoo spray... it did not work so well. >.< Her tail is still super yellow. But she looked silly covered in the shampoo. haha And she looks amazingly like a QH in this one.
Yellow tail. >.< that was after 15 minutes of the blue stuff sitting on it! (you can see her back socks the best in this one) =)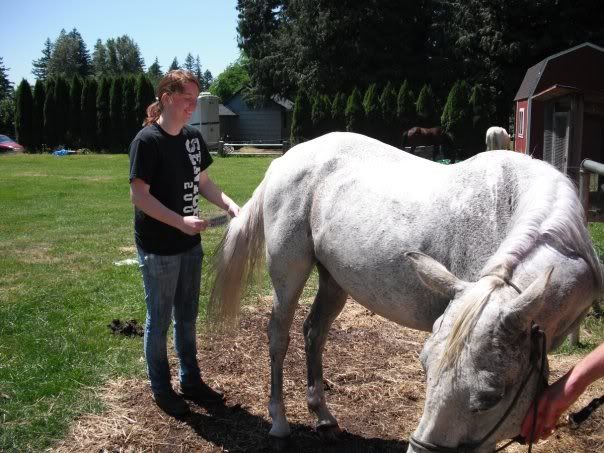 Almost done! We both look relieved. Haha
I free lunged her to get her to dry off faster
Lacey looks super cute in this one
I found an itchy spot
Buddies again!
---
Fabio - 13 year old Arabian/Lipizzan gelding

~
Rest peacefully, Lacey.

---
Last edited by Wallaby; 06-28-2009 at

03:46 PM

.