Yearling
Join Date: Jun 2010
Location: Bucharest, Romania. Eastern Europe
Posts: 1,079
• Horses:
1
Bays, Browns and Sorrels supporters wanted :)
---
Hello :)
I've heard it many times "but he's just bay / chestnut / sorrel / brown"
Mostly from non-horse people, I admit. I guess from an overdose of Black Beauty and White Stallion :P
Myself, I consider bay, sorrel and browns are beautiful colours and they hide so much variety under such simple names! There are dozens of shades.
I'll list here some of my most favorite of these so called "boring" colors. Some are actually pictures of your own horsies, this forum has an endless resource of beautiful pictures. Please add more! :)
This type of bay
- > no idea what its called officially. I love the lighter and darker dance of shades all over the horse's body. Makes it look like he's soaked in satin and velvet. And such beautiful reflection of light!
(photo owner: Lintu)
This type of sorrel looks to me like melted caramel. Combine it with some white socks, a flowing mane or a nice face marking and you got a beauty!
(photo owner: PaintsPwn)
I also like this type of bay, where the body colour contrasts strongly with the black mane and legs.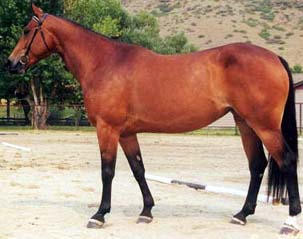 And also this deep red is beautiful. That's how I imagined Ginger would be, from Anna Sewel's novel when I was a kid :)
So post your "ordinary colored" beauties please!
Here is one of my bay beauties. I think he looks like warm chocolate.
and he has actually gotten darker as he gets older too.
I think that Flash looks like a new penny.
And though I am not a big fan of sorrel (not that it's not a pretty color, I just got bored with it when I was a kid since nearly all our horses were sorrel), I can still appreciate a good looking horse.
Here is my boy. I consider him a chestnut since he is just a little bit darker than your average sorrel horse.
I think one of the reasons that people say "just" that color is that they are the most common colors and because of that, they don't catch as many eyes as a palomino, buckskin, or any other of those flashy colors.
I love, love, love these colors!!
The most important part of a horse, to me, is their face.... (you know other than attitude and confo.)
One of my all time faves is liver chestnut. Kinda fancy but not really!
And this is my cutie pie.
[IMG]
[/IMG]
---
Last edited by hillarymorganstovall; 07-06-2010 at

08:02 PM

.
I do love liver chestnut horses. We had one years ago that was absolutely gorgeous. You could only tell him from a black horse by the reddish tinge he had out in the sun. Unfortunately, this is the only picture I have of him.
my boring bay :P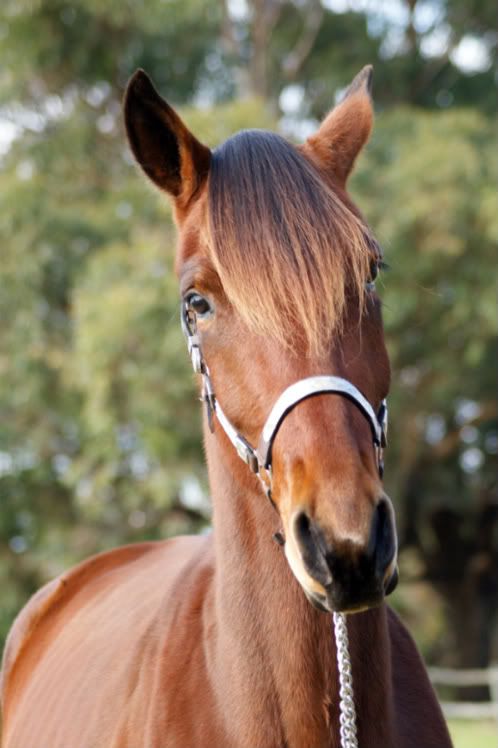 and my boring chestnut
I LOVE blood bay horses (esp warmbloods!). It's like my favorite color even though its sort of "plain".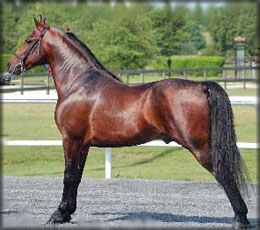 I ride a liver chestnut arab and she's gorgeous when she's not sun bleached! LOL
---
Every great dream begins with a dreamer. Always remember, you have within you the strength, the patience, and the passion to reach for the stars to change the world. ~Harriet Tubman
Sorry about posting so many pictures, but I think these blm horses are sooooo cute.
Plai brown has to be one of my favourite colours - They dapple up so nicely in the summer and always seem to have a shine to their coat - this is my boy Bundy:
And i'm a sucker for a chestnut with lots of chrome, socks and a blaze on that pretty red coat drive me gaga :] Especially if it's on an Arab. Following pictures not mine.
---
Here is joey! He is the only boy on the farm, and might I say he is a gorgeous bay. My favorite color for a horse is solid dark bay . Black is such a common "favorite horse color".
heres plain ol' cricket
---
quarter horses.....simply the best