Beautiful Spring Day= Trail Ride (pictures!)
---
Today was absolutely amazing! It's been rainy and overcast for days and today was our first sunny day. Luckily, because of the rain, the creek was full. Enjoy! :)
Btw, my mare's name is Abbe!
Showing off her barefeet!
water troughs, from back when ranchers used to turn their cattle out there (look at all the green grass too!)
Old barn
"Don't make me go in there Mom!!!"
She was o' so tired after that long ride
(wasn't really a long ride lol)
Like my helmet?? haha It's one of those squishy balls.. I cut a hole in it and stretched it over my helmet! :)
MMM, Pepsi! We LOVE pepsi! (Courtesy of grandma and grandpa
We don't get soda at home )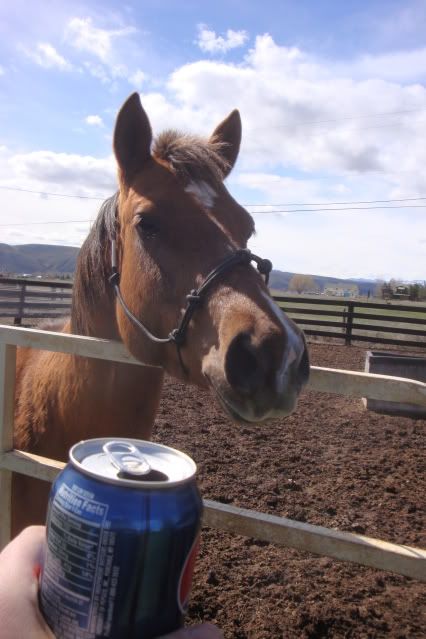 Look at her cute wittle nose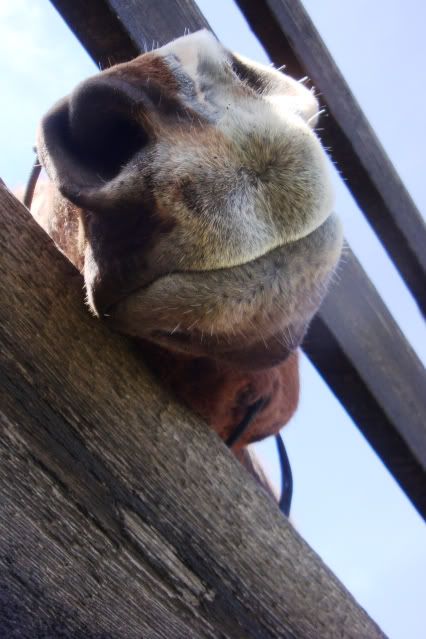 This was more of a camera pose than me actually letting her lick the can! I didn't want her to cut her tongue on the can, so I poured it into my hand for her
---
"May your trails be crooked, winding, crooked, dangerous, leading to the most amazing view" -Edward Abbey
Teen Forum Moderator
Join Date: Dec 2010
Location: South East Texas
Posts: 7,157
• Horses:
2
how adorable! I LOVE the helmet xD great idea!
---
Everyone in your life is meant to
be in your journey, but not all of
them are meant to stay till the end.
Looks fun! I like how you just wen't out with a bareback pad and rope halter
---
"When Nature made the Thoroughbred, she made no mistake."
"when riding a horse we borrow freedom."
Aww. your so lucky! It gets pretty where Im at, but Its gross right now... Mother Nature hasnt taken her meds for a while, so she isnt sure if it is Spring or winter, so it goes back and fourth... No joke it was 70 on tuesday, then snowing on Wed. Gotta love Kansas. :p
---
No hour of life is wasted that is spent in the saddle. ~Winston Churchill
So weird!! In that old barn pic.. I board at the place right behind it! How was the L.T Murray? Did you run into any hunters or anything?
Thanks :) I love my helmet too! lol
Lol, mother nature just started taking her meds here, I'll pray for better weather for you Kases people
Liz- It was good, the creek was really fun! No, no hunters. Lots of people were going out mudding in their jeeps, and there were a lot of people out at the gun range though
---
"May your trails be crooked, winding, crooked, dangerous, leading to the most amazing view" -Edward Abbey
Thanks! :)
---
"May your trails be crooked, winding, crooked, dangerous, leading to the most amazing view" -Edward Abbey
Beautiful! Ur horse is so cute!
Posted via Mobile Device
Great pics! Your mare is a cutie :)