Foal
Join Date: Aug 2010
Location: Vancouver Island, B.C., Canada
Posts: 223
• Horses:
4
Before and after of my slaughter rescue
---
So once upon a time, some people had their Morgan show stallion jump the fence and breed their qh x welsh trail mare. Once the resulting foal was old enough to wean, they dropped her off at the auction mart. When the little filly entered the ring the only person to bid on her was the meat man. He was an extrely good guy and a good friend of ours. He called us after the auction, knowing we were looking for a yearling or so horse, and told us about her, and said if we pay back what he bought her for we could have her delivered right away. That was back in February 2011, now she's three years old, started under saddle, and probably the most willing, eager to please horse I have ever met!
---
She's beautiful!! So glad you saved her, please share more pics of her!
Meant to ask what's her name?
---
Being horseless is the pits!!
---
Last edited by HorseLovinLady; 07-06-2013 at

11:57 PM

.
She's quite lovely. How tall is she?
She's gorgeous! I always love to see before and after pictures. She's so lucky to have you. :)
She is gorgeous. You have done an amazing job! Well done :)
---
Horses lend us the wings we lack;


Foal
Join Date: Aug 2010
Location: Vancouver Island, B.C., Canada
Posts: 223
• Horses:
4
Her name is Sadie. We were told she probably wouldn't get more than 14.2- 14.3 hh but she was sticked this year at 15.1hh. I've just started her under saddle this march, and she is just excellent!
And a beautiful mover!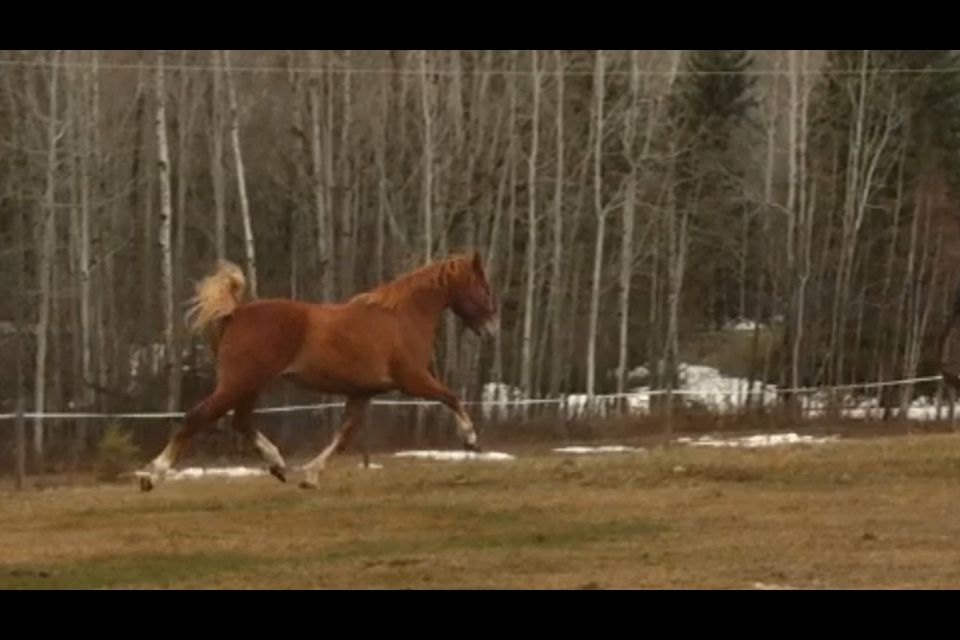 What a happy story for her & you. She's a lovely mare-hope you have many great years w/her.
I amso happy you rescued this girl
She is a lovely looking mare now

good luck with her
love her color
---
Country Woman


Aww so glad you rescued her, she's a cutie!
Posted via Mobile Device
What a stunning horse. It just breaks my heart what kind of horses end up at slaughter. It's simply heart breaking! so happy to see how well you guys are doing together! you have a beautiful horse