First time I'd seen him in years.
Day he was unloaded off the trailer and onto my property.
Now
Amazing differences. I am going to add a couple of pictures of the two Arabian mares I just got. Both are 4 years old, the grey is called Saphira, and the bay is Selene. Selene is very scared of humans, and is such an nervous wreck at the moment that she's underweight, and hasn't been groomed in about 6 months. The owner was going to put her down because she was "dangerous", and a group of us got together and bought her for a buck, and Saphira has had very little handling, and is very bonded to Selene, so I ended up buying her to get her into a better situation as well. Both are very well bred, and hopefully in a few months I can get some very good after pics of both of them.
amazing differences people :) I wish I had some new pics of one of this mare. She was skinny when I first got her. You can't tell because she has a blanket on but her ribs were sticking out, she had recently had a miscarriage, and she had not been ridden since she was two. She was 10 y/o when we got her. She didn't buck ro do anything that we had expected. Sadly we found out that she had foundered in the past, and foundered agian when we were trying to put weight back on her. She is now sound in the pasture, but we're not sure how she'll ever do for riding. Now we are having to work to control her weight so that she can stay sound :)
Oh fun topic! Love the idea!
Eve when I first bought her as a yearling
And last week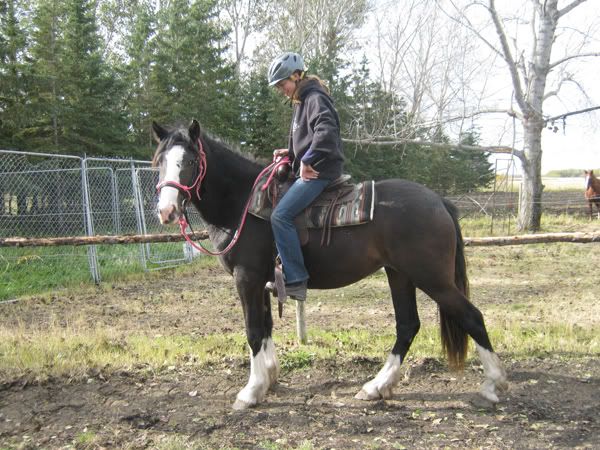 I'd do some of my other horses, but I don't HAVE pics of when I got them...only got a camera 2 years ago! I suppose I can kinda do Justus...here's a pic of our first ride together 2 years ago when she was a 2 year old. (I've owned her since birth, she's out of my mom's mare)
Only rode her 4 times that summer, just walking around for 20 minutes. Here's a couple pics from last summer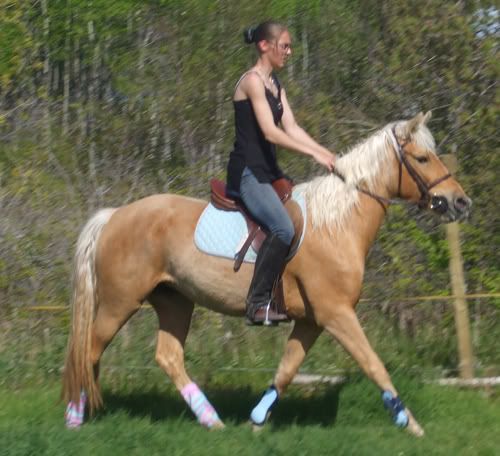 And this summer with her new kid! I gifted her a 14 year old girl for her birthday...best gift EVER! First, kiddo's first ride on her last fall
To this summer...so much more relaxed - can't believe how far this kid's come since she first started riding with us!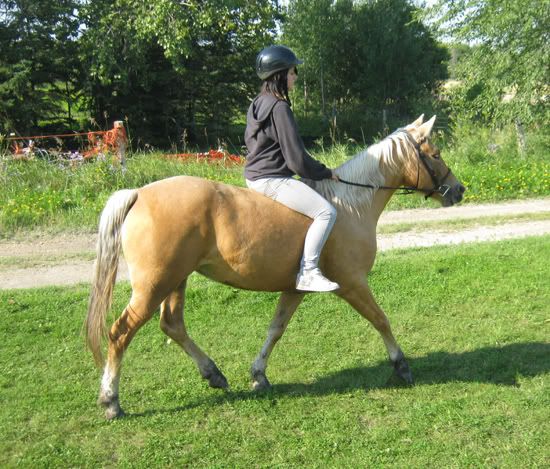 ---
Never ride faster than your guardian angel can fly
Great improvement everyone - I feel like I posted this is a before and after stage before but oh well! lol
I bought Hero my first horse and I love him to death - he is different then all horses I have ever been around he really is like a big baby and just wants to cuddle. We both come a long way and he is teaching me how to ride better everyday.
When I went to go look at him at the foster farm
Our first ride and how he trotted with his BONEY BUTT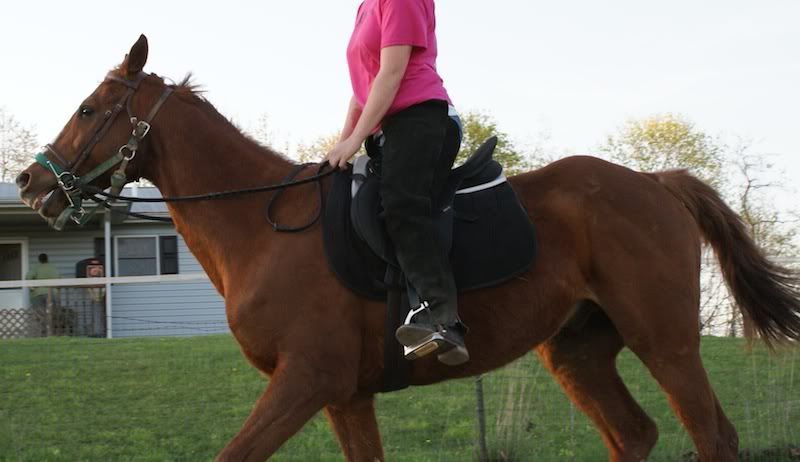 Our most recent ride and last ride at the barn - i need to get more photos this was like a month ago
At our new place!
Amazing changes keep them comming
Quote:
Originally Posted by
SpiritJordanRivers
View Post
Here's my 6 year old TN Walker gelding Spirit
The day I got him July 21st 2008
Attachment 15392
A couple weeks ago
Attachment 15393
wow i really love his color
---
Country Woman


Quote:
First time I'd seen him in years.
Day he was unloaded off the trailer and onto my property.
Now
what a handsome boy he has become very stunning
---
Country Woman


I love seeing the changes of your horses
---
Country Woman


Well, my mare hasn't changed very much, I got her on Oct. 18 2011, then three weeks later she was lame for the next three months, and I just recently just started riding, but I'm gonna still post before and after pics.
This is October 10th 2011, the very first time I rode her, and that was her second time being ridden that year.
October 27, our first ride together after I bought her.
And this if from today, third time being ridden this year.