What a precious little boy! I am so glad he was saved!
wow! what a cutie!!! :) great job.
---
He is just gorgeoous, love the white patch on his knee. Well done for saving him and I hope all goes well with him. He looks so happy running round that paddock
---
Boxer
Diligent, loyal, strong
Just thought I would give you all an update on my boy Tuff :) He is now a happy and healthy 3 year old, who is currently green broke. We are learning not to nip.... LOL! He's never offered to buck, and he's just about the most affectionate horse I've ever owned. The first time I got on him, he just kinda looked at me like "what the HECK are you doing??"
After all that I've been through with this orphan, he's been the light of my life. He greets me every day at the gate with a huge whinny, and he's getting bigger by the day. He's currently standing at around 14.3 and I pray to goodness he continues to get bigger (cannon bone measurements say he should mature to 15.2 but here's hoping).
Here are some updated pics of my boy, and I just wanted to let you all know he's doing great :)
Tuff a few months old learning how to stand tied and be patient: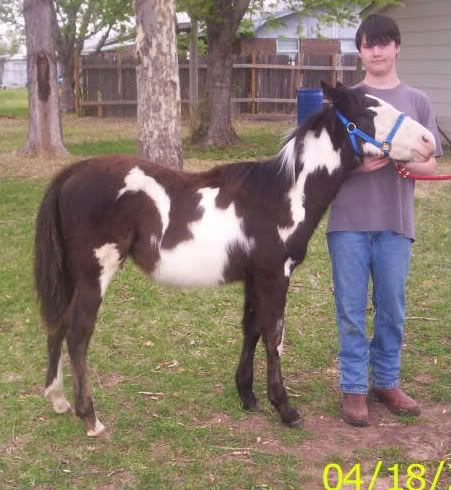 Tuff as a yearling:
Tuff as a three year old: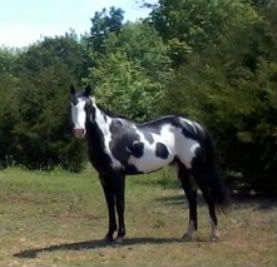 Tuff's first time under saddle: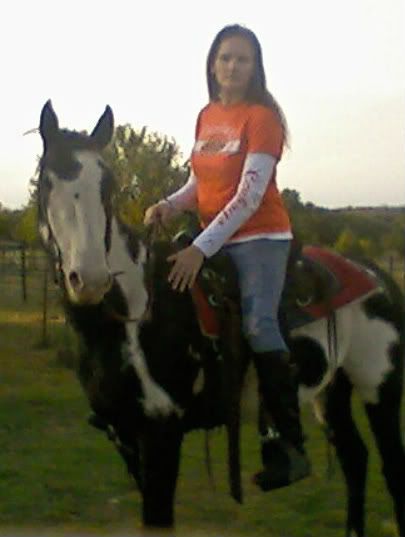 I'm so proud of my boy, he sure has lived up to his name :)
Wow! What a transformation! He looks great! Good job on him! He looks amazing!
He's a REAL looker--what are your plans for him?
Also, bless you for adopting him. I've adopted/found/taken in several cats, 2 dogs (one found at a horse auction, and the other was a stray that our cat brought to the front door!), and 2 horses. It's a wonderful thing to save a life. Anybody reading this should consider doing it. ALSO, you don't need to adopt and save more than one animal at a time. Gotta save time/energy/money for your OTHER charges, too!
He is gorgeous and you have done as great job getting him to where he is now!
Thank you all so much for your replies. As far as any plans for him go, I guess i'm going to take it one step at a time, but as of right now we're learning how to not have a miniature temper-tantrum (snaking his head around) when I ask him to turn to the left while being ridden. After I finish out his training, I think it would be fun to take him to a couple shows or rodeos here and there - I just have no idea what classes I'd enter as of yet. I think I'll let Tuff decide which area he feels he can excel in ;)
wow what a lovely boy Tuff is
I love his markings
---
Country Woman